The OnPoint spotlight is an ongoing blog series that highlights our employees and takes a closer look at the drive and personality of individuals on the OnPoint team. It is one way we show our appreciation for their hard work and achievements while helping our community get to know the people who make things happen here at OnPoint.
This week's employee spotlight is on Cole Roberts, who joined OnPoint in 2019 as a Teller. Cole is now serving our members as a Member Service Representative at our 205 Place Branch. He takes pride in his work and was nominated this year for Best Service Experience.
Here is what he had to share about his life and experiences with OnPoint:
Tell us a little about yourself.
I am a native of the Portland area and grew up in Milwaukie. When I am not at work or busy doing schoolwork, odds are I am spending time with my dad or my partner, Vanesa. One of my favorite things to do is spend time outdoors; I love a good hike or spending the day at the river.
What were you doing before joining OnPoint?
Before working at OnPoint, I was primarily a full-time student and student-athlete at Linn Benton Community College. My time with OnPoint has been the best opportunity for me, as I feel like I found my second home. What I love about my current role is that every day is an opportunity to help our members.
Who inspires you?
My biggest inspiration comes from my dad, who has always been my hero. My entire life he has made any and every sacrifice possible to see me succeed, and I hope that one day I can do the same for my kids.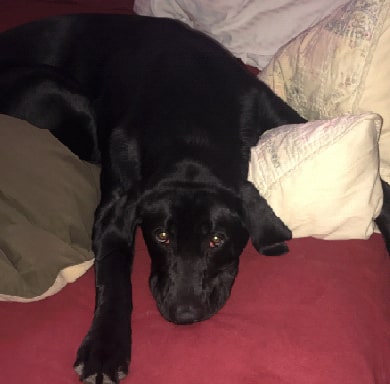 Do you have any pets?
I currently have a black Labrador named Junior. He loves to spend his free time sleeping when he's not swimming in the river.
Do you have a favorite tabletop game?
When we have family game nights, "What Do You Meme?" seems to be the game that brings out the most laughs every time—it's my favorite game.
What is your favorite travel spot?
My favorite travel spot would definitely have to be Mexico—especially Cabo San Lucas. I love to spend time walking on the beach, and this is the perfect place to do it!
What do you enjoy most about working at OnPoint?
I enjoy the amount of support we have from our management team and peers. They are always standing by me and want nothing but the best for our team. OnPoint is a company that wants me to succeed just as much as I want it for myself.
Are you interested in joining our team? Learn more about a career with OnPoint.