The OnPoint Spotlight is an ongoing blog series that highlights our employees, celebrating the drive and personality of individuals on our team. It's one way we show our appreciation for their hard work and achievements while helping our community get to know the people who make things happen here at OnPoint.
This week's employee spotlight is on Jessica Martinez, Retail Support Line Specialist. Jessica started as a Teller and has held other positions, including Branch Service Specialist and Member Service Representative. She is originally from McMinnville and recently moved to Portland. In her free time, you can catch her trying new food spots, spending time with family and her puppy, or at the coast!
Here's what Jessica had to share about her life and time at OnPoint: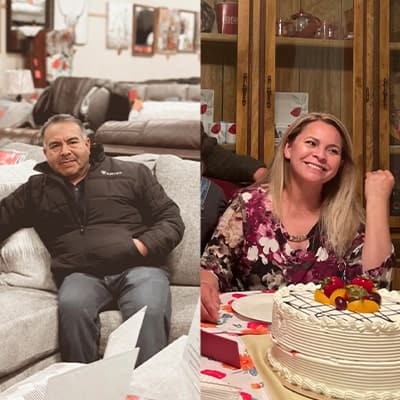 What were you doing before joining OnPoint or taking on your current role?
Before joining OnPoint, I was working as a Sales Representative for Verizon. At the beginning of the pandemic, I knew that I wanted to get into a more secure job and had always wanted to work for a financial institution. One day while I was working, a customer walked in and started telling me about how much she enjoys her job at OnPoint. Shortly after meeting her, I decided to take a chance, applied at the McMinnville Branch, and ended up working with her. She is now a great friend.
Funny enough, I started my OnPoint career at the same branch where my dad opened up my savings when I was younger. Even more ironic, I got to work with the person who opened up my first checking account!
Who inspires you?
Both of my parents. Growing up, they always tried their hardest to provide the best life possible for me as immigrant parents. They always put me first and never showed signs of struggle. As I got older and realized how much they sacrificed for me, it made me more appreciative and inspired me to work hard each day to give back to them. They've been my biggest supporters throughout my life, and I could never thank them enough for everything they have done for me.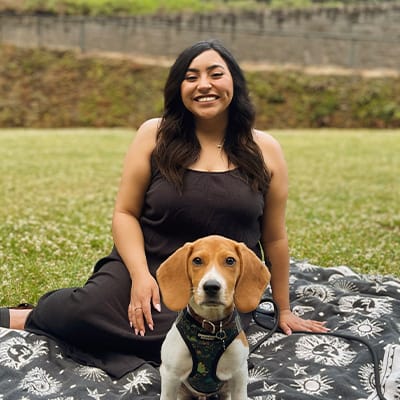 Do you have pets?
I have a 3-month-old beagle named Nico. He is the sweetest baby boy and loves to be cuddled up with just about anyone. I've only had him for a short amount of time, but I cannot imagine life without him.
What is your favorite movie?
13 Going on 30 (I am a sucker for romantic comedies).
What is your most memorable vacation?
My trip to Oaxaca, Mexico, was incredible. It was my first time going back since I was a baby, and I got to experience it with my dad, which was also his first time returning to his hometown in 25 years! Hearing all of his childhood stories and seeing where he grew up is a memory I will carry with me forever.
What is something you would like people to know about your team?
They are some of the most down-to-earth people I have ever met. They are also some of the funniest, and I have never had so much fun working with a group of people before. They make it enjoyable to come to work each day!
Are you interested in joining our team? Learn more about a career with OnPoint.