The OnPoint Spotlight is an ongoing blog series that highlights our employees, celebrating the drive and personality of individuals on our team. It's one way we show our appreciation for their hard work and achievements while helping our community get to know the people who make things happen here at OnPoint.
This week's employee spotlight is on Romar Mendoza, Assistant Branch Manager at the SW 5th & Harvey Milk Branch. Romar was born and raised in Portland, Ore., and enjoys spending time with family and friends. He's a competitive powerlifter, so he likes lifting heavy things during his free time.
Here's what Romar had to share about his life and time at OnPoint:
What were you doing before joining OnPoint or taking on your current role?
Before joining OnPoint, I was still lifting heavy things but working for Bank of America in Gresham as a Vault Teller. I started at OnPoint as a Teller at the 205 Place Branch and have been here for 10 years.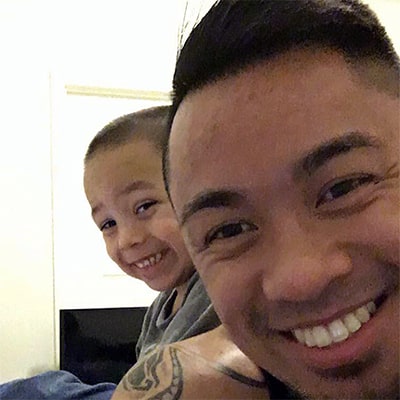 Other positions I've held include Member Service Representative, Member Relationship Officer and Teller Coordinator.
What is your favorite cereal?
Lucky Charms—I save all the marshmallows and eat them last, so the milk absorbs the sugar. Drinking the milk after it is all gone just hits differently.
What's your favorite guilty pleasure?
My favorite guilty pleasure would be cheating on my diet. I have a really big sweet tooth.
Who is your least favorite superhero?
I may get a lot of heat with this answer, but Batman and Superman are overrated. Superman is afraid of a green rock, and Batman has no powers.
Would you ever skydive?
Skydiving is definitely on my bucket list! I want to skydive in different countries.
Who was your most influential school teacher? Why?
My 4th and 5th grade teacher, Lisa Oglesby (Barendse at the time), was the best teacher I've ever had. She showed me so much support and encouragement during those years. I was in the first class she had ever taught out of college in the David Douglas School District. If the OnPoint Prize for Excellence in Education was around back then, I would have nominated her!
If you see this, thank you for everything, Mrs. Oglesby!
Are you interested in joining our team? Learn more about a career with OnPoint.