Mobile devices have become a huge part of our lives and how we communicate. Teens are some of the most noteworthy mobile device users, with many spending more than nine hours daily on their phones.
Smartphones are the most commonly used mobile device, but tablets and handheld gaming devices could be included as well. To keep your family's mobile devices safe, teach your kids how to properly secure their devices and remain active in your child's digital security education. Here are a few easy tips to get parents started with securing the family's mobile devices.
Password protect and encrypt devices
Most adults set a password for their devices so not just anyone can pick up and have unrestricted access to their phone. Parents should also ensure that kids' password protect their devices. Some parents resist passwords because they want to have access to monitor their children's devices—but you should help them add a password. Additionally, communicate that as a parent you must always be able to access the device. Password-protected phones are less likely to get hacked, and have greater protection if lost or stolen.
Another way to secure your family's mobile devices is to make sure the devices use an encrypted data setting. Some mobile devices come with encryption enabled, but it's a good idea to double check your settings. When your phone data is encrypted, it's protected from being accessed by unauthorized individuals—even if a criminal obtains your data, it would be scrambled and unusable. To have encryption enabled, you must typically have a passcode, screen lock, or a password set. You can find data encryption settings in your phone settings menu under security tabs, so make sure to take a look at the settings on each family member's device and make adjustments as needed.
Periodically review mobile privacy and security settings on devices
Talk to your children about the importance of privacy and security on their mobile devices, and go over the mobile privacy and security settings with them, including:
Whether in-app purchases are allowed
If data encryption is enabled
If two-factor authentication is turned on
App permissions, such as camera use or location tracking
Bluetooth connected devices
Lock screen, passcode and access PIN settings
It's important to discuss why settings should be on or off with your children—that can help ensure your children keep the settings to your security preference rather than changing them in favor of convenience. Since settings can change when apps are used or new apps are downloaded, review the settings periodically.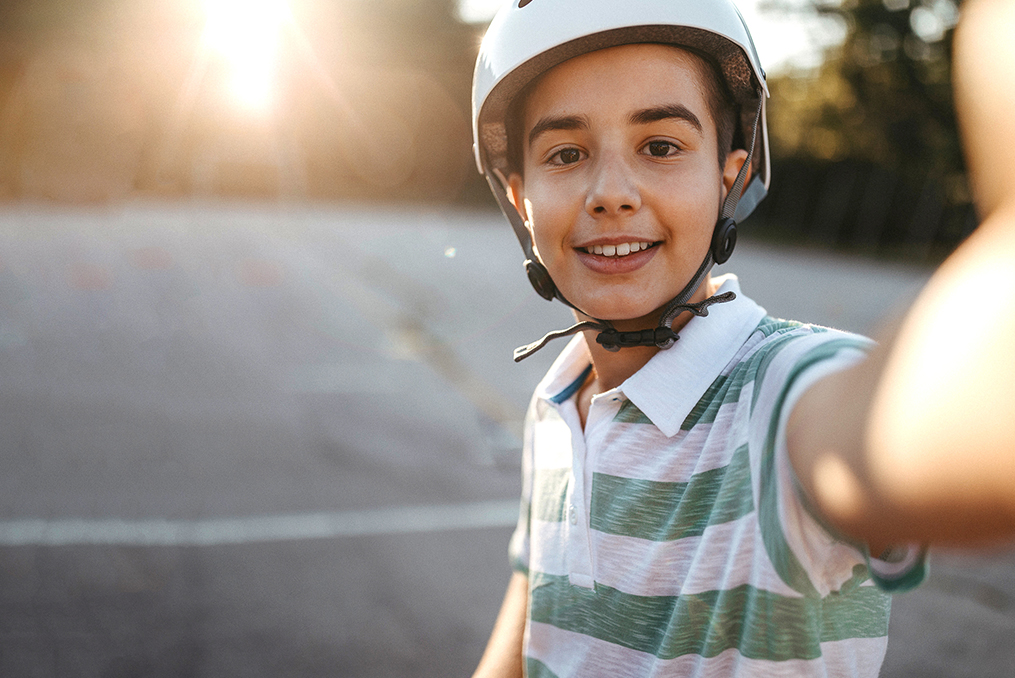 Only use apps from legitimate providers through an official marketplace
Typically, apps are downloaded from official sources like the Google Playstore or Apple iTunes, but there are also apps available from other places. Ensure that your children understand the difference among these app sources and reinforce that apps from these reputable sources are generally safer than apps offered outside of the official stores. For example, if they come across an offer to download a free app on a gaming website, they should search for it in the official app store rather than clicking on the external source. Additionally, there is almost never any legitimate need to download an app from anywhere other than the official app store for your device.
Another good bit of advice is to check the app before downloading, starting with user reviews. Reviews can help uncover security issues, like if in-app purchases are too frequent or if the ads feel predatory. You can also gather a lot of insight just by plugging an app name into a search engine and looking at what shows in the search results. Not all apps can be trusted; some contain malicious software or programs that can steal information, hack into your camera and spy, or otherwise cause security concerns.
Review which apps should be using geolocation
Phones utilize geolocation to determine your general location, when the setting is turned on. Geolocation can be helpful for using routing apps like Waze, games like Pokémon Go, and Google Maps to find local businesses. Geolocation tracking is typically harmless; however, it can open your child up to new risks. Any app that utilizes geolocation has to ask your permission to access your location when you are using the app.
Some apps logically need your location, but there are some apps that have no beneficial reason for granting permission to track your (or your child's) whereabouts. If sharing your location doesn't serve an essential purpose, you should deny the tracking request. Some app developers share or sell your geolocation data to third parties which may or may not be trustworthy. If the app needs your location to function, you can set it to only use your location while you're using the app rather than allowing it to track your location at all times.
On both iOS and Android devices, you can review which apps are using location data by reviewing app settings. It is a good idea to talk to your children about geolocation and why they should pay attention when an app wants to use their location. However, you also should periodically check to see which apps are using your child's location data. If a lot of apps are using this data all the time, you can go through those apps and change the settings. If you child uses these apps infrequently, they likely won't even notice the difference.
Use security tools and advanced router settings to manage security on kids' devices
Even after you've discussed security with your kids and taken steps to secure their devices, you may still be concerned that new threats will arise. Manually checking their phones daily to monitor their activity isn't realistic, and your kids will likely hate that level of involvement. That's where technology can help parents manage their child's safety and device security.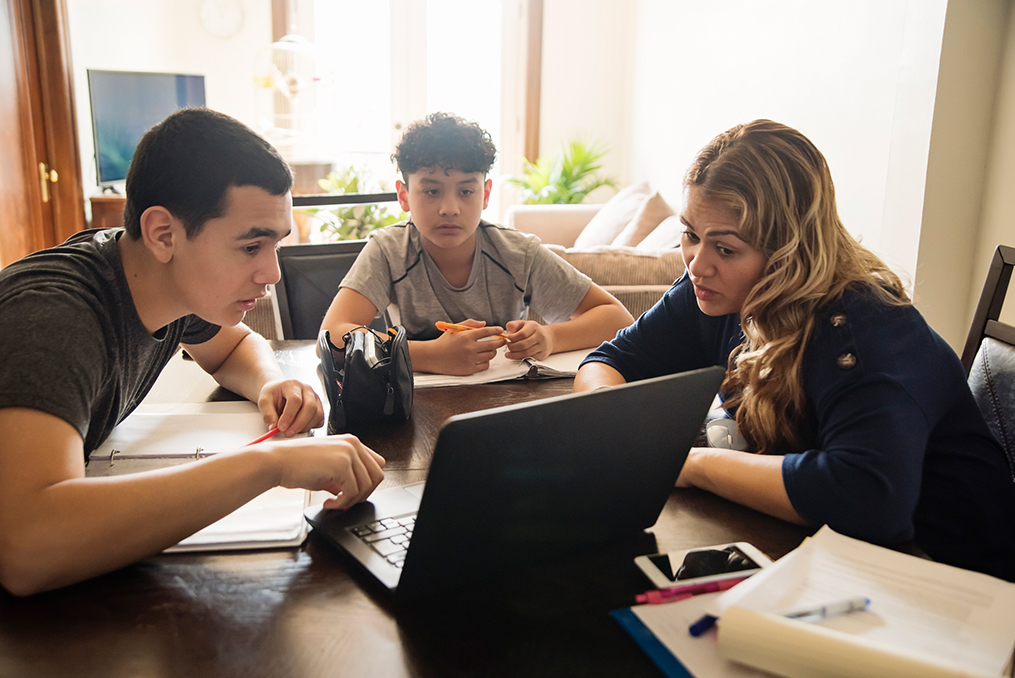 For devices accessing the web through your home network, you can gain control over security settings through your network router. For example, there are some router models that are specifically designed for parents looking to keep their children safe online. With these routers, you can do things like:
Set up time frames when certain devices can be used and when they can't
Create a list of websites that certain devices using the network cannot access
Utilize "safe" setting modes so all adult content is blocked
Limit bandwidth to deter downloads using the network
You can also use some routers to capture a log file of everything being accessed by every device on the network. You can then take a look at where your kids are spending their time online. Additionally, almost any router can do web filtering by using one of many different either free or pay-for DNS services. You can also configure your router to use one of these DNS services to protect your entire home, usually for free. Just like with your PC and other devices, your router is only remains secure as long as you keep your software up to date.
There are also parental control apps which are helpful for securing mobile devices that may not require the home network. These apps can be downloaded and added directly to both a parent's and child's device, giving parents an added layer of security to keep their kids safe. Some apps filter content, some may report the location to another device (like your smartphone), and some create a log file of things like sent or received images or text messages. Some of the best parental control apps offer a long list of incorporated features so you can pick and choose which ones you wish to use.
Want additional help with keeping your family protected from cybercrime? Download our eBook: The OnPoint Guide to Personal Cybersecurity.