The OnPoint spotlight is an ongoing blog series that highlights our employees and takes a closer look at the drive and personality of individuals on the OnPoint team. It is one way we show our appreciation for their hard work and achievements while helping our community get to know the people who make things happen here at OnPoint.
This week's employee spotlight is on Colette Young, who joined OnPoint as a Teller in June 2002. Since then, she has held a number of positions, including Member Services Representative, Member Relationship Officer, Loan Processor and Assistant Manager. Prior to becoming the Kruse Meadows Branch Manager, she was the Branch Manager at our Hillsdale and Murrayhill locations. Colette is excited to be at her new branch working to build a strong team to better serve our members.
Here is what she had to share about her life and experiences with OnPoint:
Tell us a little about yourself.
I enjoy spending time with my family and friends, as well as traveling and experiencing other cultures. Last year, my family traveled to Germany, Italy and Greece. I loved something about each country, but Tuscany was everything I imagined it to be, so it's at the top of my list.
I also appreciate trying new restaurants. Portland is the perfect place for that! I have been going to Justa Pasta for 20 years. I also love Ned Ludd and Laurelhurst Market—all three have excellent food, service and atmosphere.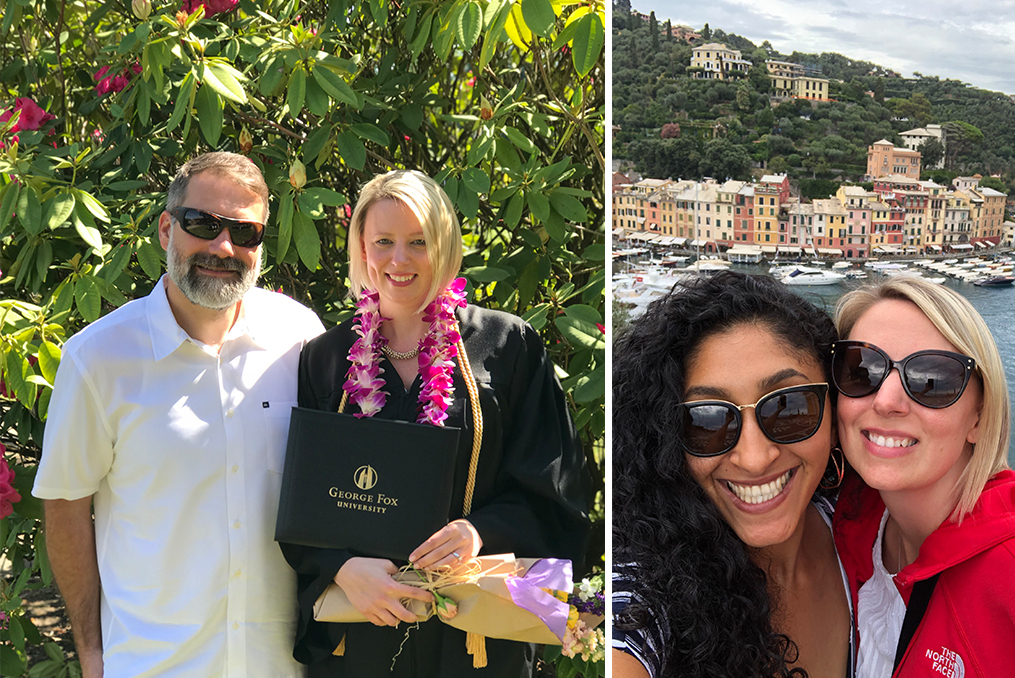 What is something about you that might surprise people?
I am a recent college graduate—I graduated from George Fox in May 2019! I started in banking when I was just 15 years old, and have been working in this industry ever since. Before joining OnPoint 19 years ago, I worked at a small credit union on Oregon's north coast. I moved away from my hometown to seek more opportunities, which I found here at OnPoint! I didn't dedicate my time to getting my degree until I was older, but it feels good to be a graduate. OnPoint helped me achieve my goal with its tuition reimbursement, which was a huge help and motivator for me to complete my degree!
Who is your celebrity doppelgänger?
I have heard that my celebrity doppelgänger is the tennis player Maria Sharapova. I don't see it, but I will take it as a compliment.
If you have pets, what kinds and what are their names?
I have two fur babies: Rusty and Ruby. They are Rhodesian Ridgebacks.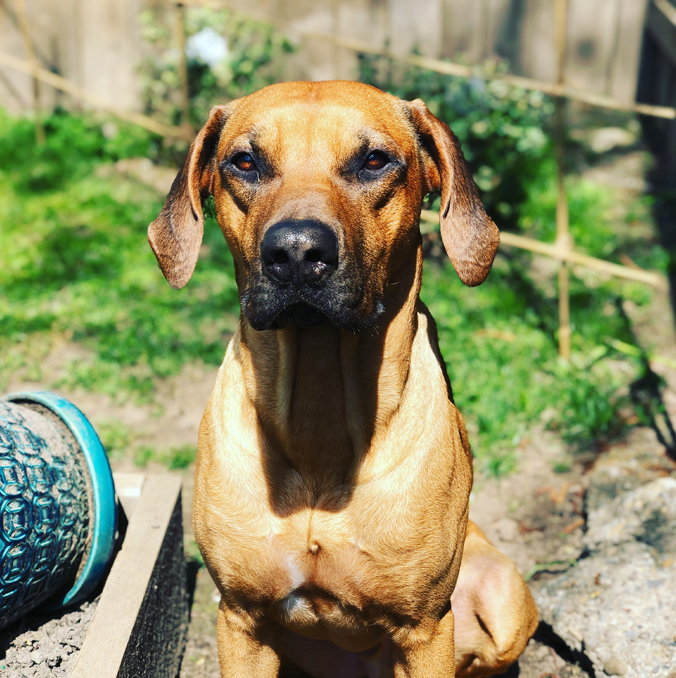 What was the best concert you've ever attended?
So many! The Lumineers, Pink, Tom Petty, Trampled by Turtles—the list goes on! I guess you could say I'm a pretty avid concert-goer.
What's the one piece of advice you would give others about life?
Don't take life for granted and live for the moment.
Interested in joining our team? Check out our current open positions.