The OnPoint spotlight is an ongoing blog series that highlights our employees and takes a closer look at the drive and personality of individuals on the OnPoint team. It is one way we show our appreciation for their hard work and achievements while helping our community get to know the people who make things happen here at OnPoint.
This week's employee spotlight is on Courtney Sanders, who joined OnPoint in April. Courtney brings years of real estate lending experience to OnPoint and we are excited to have her as a Mortgage Sales Manager at the NW 27th and Vaughn Branch!
Here is what she had to share about her life and experiences with OnPoint so far:
Tell us a little about yourself.
I was born and raised in Eugene, Oregon. I have two kids and I love to explore the state with them. I also enjoy spending my free time golfing, baking and watching football—go Ducks!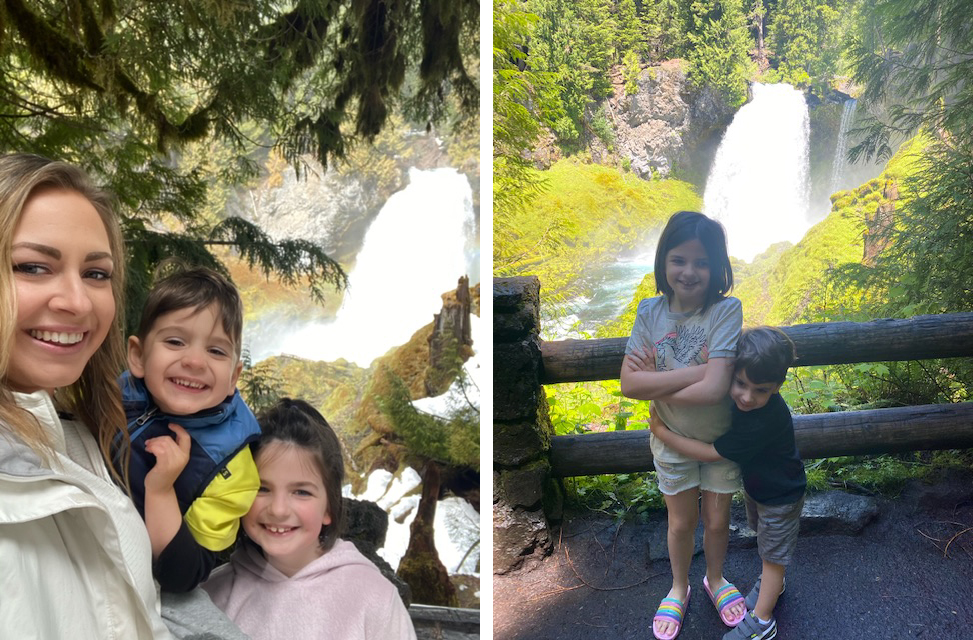 What were you doing before joining OnPoint?
I have been in real estate lending for 17 years—14 of which have been with credit unions. I have only been with OnPoint for a short while, but my time here has been rewarding. The mortgage department is very busy, and it has been a joy helping so many members. We have a hardworking, dedicated team and I am lucky to work with them every day.
Can you play any instruments?
When I was young, my grandfather was a music teacher and he convinced me to play the accordion! I was 10 the last time I played, but I don't meet many people who played the accordion as a kid or who are willing to talk about it publicly.
What is the "nerdiest" thing that you do in your spare time?
I LOVE word search books and puzzles!
If you could be on any TV game show, which would it be?
Jeopardy!
Have you (or would you) ever skydive?
I have! Although, I'm not sure that I would ever do it again.
Do you volunteer anywhere?
I volunteer at Court Appointed Special Advocate (CASA) as a court-appointed advocate for foster care children. I work to ensure families get the services they need to reunite everyone in a safe and loving environment for long-term success.
Interested in joining our team? Check out our current open positions.