An integral part of the local community
The Oregon Humane Society (OHS) is the largest animal shelter in the Northwest. OHS adopts more animals out of its Portland shelter than any other single-facility shelter on the West Coast. They find homes for more than 11,000 animals every year and provide low-cost spay and neuter services for thousands. OHS also provides educational opportunities and programs that reach over 14,000 youth and adult students every year. To help further the goal of education in our community, OnPoint has donated $20,000 to support the OHS education program over the past two years.
The need this year has been especially great and affords new challenges. OHS has adapted its programs to continue fulfilling its animal welfare and education mission in the face of the pandemic. By mid-March, OHS implemented a system to continue animal adoptions by appointment and OHS has since transitioned to virtual engagement for its education programs.
Humane education programs
One of the most valuable services that OHS offers is its Humane Education programs. OHS programs have long been available in K-12 classrooms, after-school clubs and summer camps.
On their student programs site, visitors can find various engaging resources, such as video tours of kennels, quizzes on cats and fur patterns, recipes for dog treats and education about animal health topics like spay surgery. By working with school partners, OHS does its part to teach kids empathetic ways to interact with animals and create young animal advocates in our community.
How humane education for people helps animals find forever homes
OHS helps local individuals become better pet owners, which benefits animals in need of a forever home. Many education options are available, including virtual training, one-on-one sessions, classes, webinars and puppy romps. Adoptions by appointment have turned out to be beneficial for both animals and their people, as it allows OHS staff to help match adopters to their ideal pet before they even set foot in the shelter.
During these times, OHS has continued to provide robust support for the local community. A continuing campaign to deliver pet food to rescues, shelters and food pantries has resulted in over 50,000 pounds of pet food given to those economically affected by the pandemic. Besides their food campaign and adapting to virtual education and appointments, OHS has made arrangements to offer community members emergency pet boarding when needed.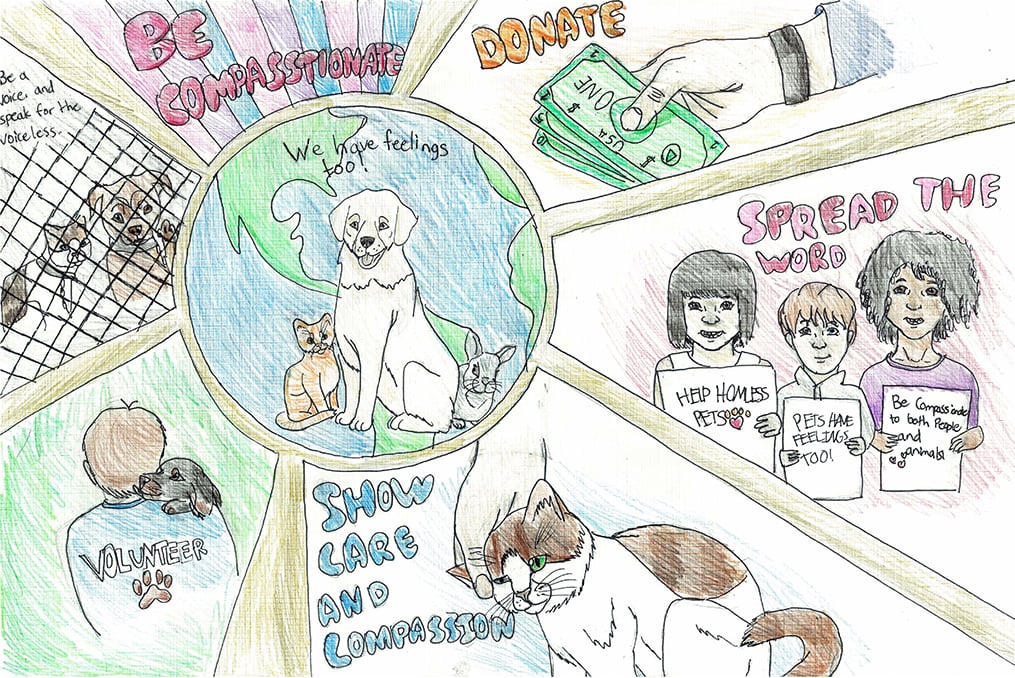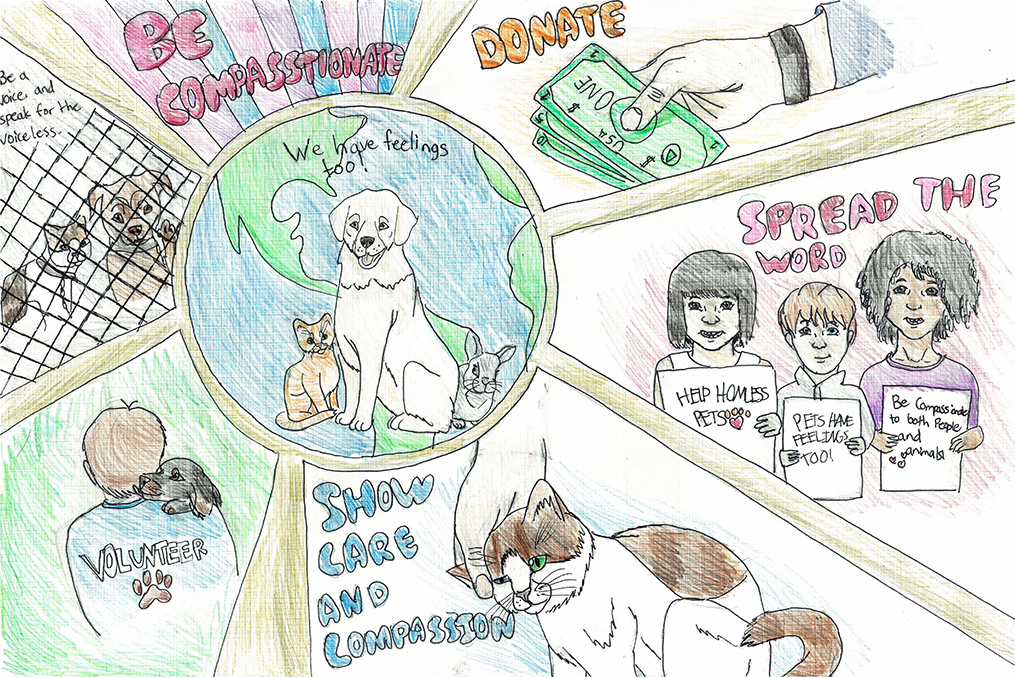 Rising to new challenges
Just as OHS settled into the demands of the current pandemic, another disaster struck the community. This summer, many devastating fires impacted the Pacific NW. Within days, millions of acres in Oregon and other surrounding areas were consumed by fire resulting in an immense toll on people, property, and the Pacific NW's beauty. In times of disruption, pets can be overlooked.
To help support the pets in our community, OHS committed resources to quickly respond and provide support where needed. Along with Washington County Animal Services, OHS delivered supplies to various evacuation sites to ensure that pets had food, water and other needed items.
They transferred 60 shelter pets from Lincoln, Marion, and Lane counties to make room for local emergency boarding related to the evacuations. The additional boarding came just after OHS took in 44 animals from Louisiana shelters who were evacuated in the wake of Hurricane Laura. As the Gulf Coast continues to face additional seasonal storms, OHS will be there to offer support.
OHS also assisted in at least one animal rescue. Working with the local fire department, OHS Technical Animal Rescue helped rescue an injured cat in a level 3 evacuation zone. The cat is now receiving medical care at an emergency vet clinic and on its way to recovery. During an emergency where families stand to lose their home, OHS helps remind us how important it is to offer support for all family members—including the furry ones.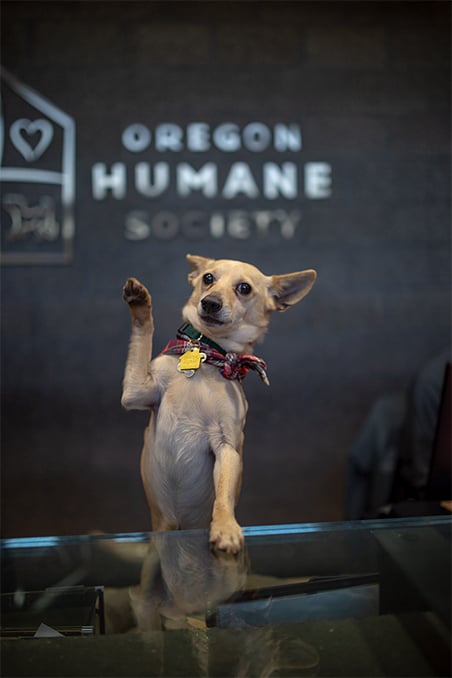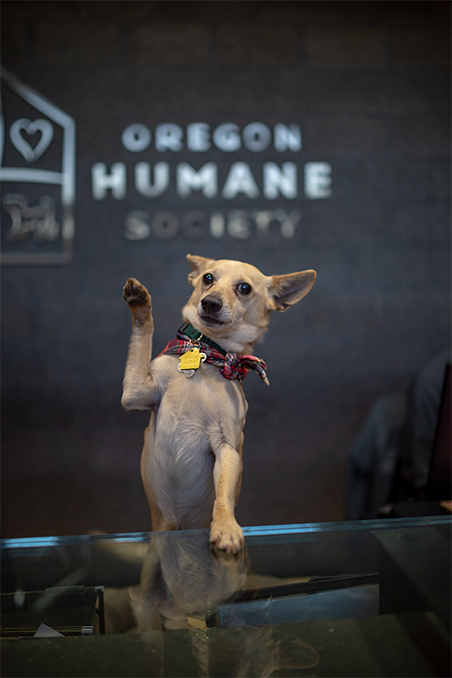 Continuing support for the Oregon Humane Society
At OnPoint, we are passionate about the Oregon Humane Society's mission. We've been proud to see how this program has adapted to the COVID-19 pandemic and natural disasters to continue to enrich the local community with animal advocates and better educated pet owners.
As OHS continues to make learning engaging and accessible in these trying times, we will help ensure they can keep up their vital work through donations and volunteering remotely.
If you would like to join us in supporting the OHS during these difficult times, consider making a donation to OHS here: https://www.oregonhumane.org/donate/