The OnPoint spotlight is an ongoing blog series that highlights our employees and takes a closer look at the drive and personality of individuals on the OnPoint team. It is one way we show our appreciation for their hard work and achievements while helping our community get to know the people who make things happen here at OnPoint.
This week's employee spotlight is Angel Houston. Angel joined OnPoint as a Teller in June 2020 at our new Sherwood Branch and is excited to be a part of the OnPoint family. Angel is also a volunteer Firefighter/EMR with Dundee Fire and Rescue and recently spent time away volunteering during the devastating wildfires in our community. She's looking forward to getting to know our OnPoint members, and we are excited to have her!
Here is what she had to share about her life and experiences with OnPoint:
Tell us a little about yourself.
My favorite thing to do is be outdoors, whether fishing, hunting, working on cars or hiking. I'm also a volunteer Firefighter/EMR with Dundee Fire and Rescue, which is my passion. I love helping people while also doing something fun. I am currently going to school to become an Advanced EMT, and working at OnPoint has helped me pursue that goal. I also took up playing the drums five years ago. My dad also plays, so I'd say it runs in the family.
What is your dream car?
My dream car is a 1973 Dodge Challenger in Hemi Orange with a 5-speed. My grandfather has had Camaros and Challengers my whole life, and he has a 1973 Challenger in blue that is just so beautiful. I'm pretty sure that started my love of Challengers!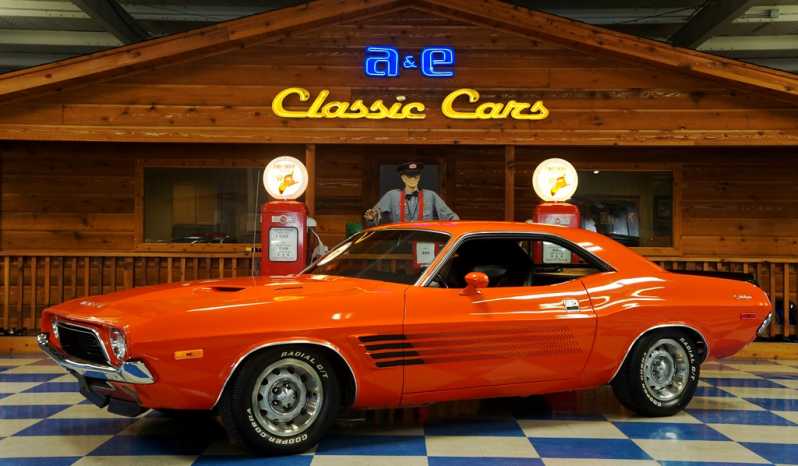 Who is your favorite superhero?
My real-life superheroes are pretty much all first responders, but I hold a special place for firefighters (not to toot my own horn)! If we're talking about comic book superheroes, it has to be Iron Man.
What is your most memorable vacation?
I once went on a very rare vacation to Maui for my aunt's wedding. There were 23 of my family members who flew in for it. We spent a week on the island doing everything from swimming in a pink pool in Lahaina, to driving the road to Hana and around the island in a minivan!
If you have pets, what kinds and what are their names?
I have two dogs and a kitten! Bandit is a 16-year-old Border Collie and Black Lab mix. I got him for my 5th birthday, and honestly, he was the BEST birthday present ever. I also have a 10-year-old mutt from the Oregon Humane Society who looks like a Corgi and Dachshund dog mix. I'm not generally a cat person, but the kitten I got from my aunt's litter has the personality to sway me.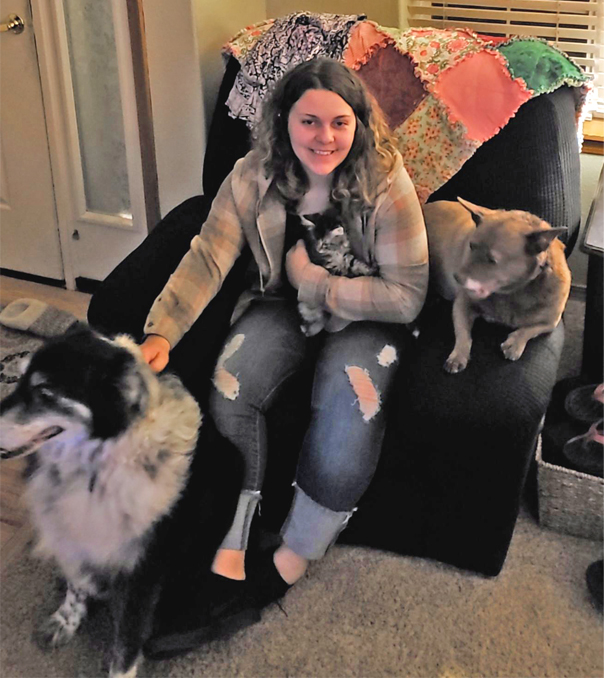 How would you describe your team in one word?
Supportive.
What were you doing before joining OnPoint?
Before OnPoint, I spent a lot of time at the fire station. I also enjoyed my time fishing and hiking, as well as doing some odd jobs. I have a friend at the Orenco Branch who informed me that OnPoint was opening the Sherwood Branch. I've lived in Sherwood for 10 years, so this was a perfect opportunity for me! I'm striving to go as far as I can in leadership positions within the next 3-5 years. My team here is amazing and very supportive.
Interested in joining our team? Check out our current open positions.