The COVID-19 health crisis brings many uncertainties. Increased uncertainty gives opportunistic criminals new reasons to target people for identity theft and fraud. If you want to safeguard your finances and protect your financial wellbeing, it's important to be extra vigilant during this time. As of June 5, 2020, consumers have reported 447 and 1,108 COVID-19 instances of fraud in Oregon and Washington State, respectively, to the Federal Trade Commission (FTC). Nationwide, consumers have reported over 64,000 COVID-19-related instances of fraud.
Just how are these fraudsters and scammers targeting consumers? Typically by phone, email and websites. The first thing you can do to prevent and avoid scams is to be aware of the common tactics criminals use to get access to your financial and private information. The following four tactics include common scenarios you may encounter over the phone, through email, online, and perhaps, in person.
What is a charity scam?
A charitable scam happens when a scammer impersonates a person or charity group in need. In both scenarios, the scammers will falsify information to deceive you into donating money to their "cause". These types of scams can occur anywhere and anytime; however, they increase during and after natural disasters and crises.
Here are a couple of common charity scam scenarios related to the COVID-19 pandemic:
Charity scam scenario 1: You read about a new charity soliciting donations on social media sites to purchase personal protective equipment for essential workers in the health and food industries.
Charity scam scenario 2: You get a call, text, or unannounced visit at your door from an unfamiliar person claiming to need funds to help a "sick relative," or to buy food for their family because they just lost their job.
How to avoid charity scams
One way you can avoid a charity scam is to do your research before making a donation. If the solicitation feels strange, ask follow-up questions⁠—you have a right to be skeptical. Legitimate charities will be eager to answer questions about their mission and their 501(c)(3) tax-exempt IRS status to secure funding. Illegitimate or disreputable charities often rely on intense pressure tactics to get you to make a decision without enough information.
Easy-money scams or check fraud scams
Easy-money scams involve three things: someone else's money, a solicitation to hold and transfer this money, and your bank account. A scammer contacts you, offering you a quick, easy way to make a few bucks—just deposit a check into your account and wire transfer it on their behalf. Yet, what they don't tell you is they stole the money, or the check is fraudulent. Either way, you're putting yourself and your finances at risk.
Easy-money or check fraud scam scenario 1: You receive a job offer to compensate for lost wages. All you have to do is open a bank account in your name so that you deposit someone else's check into your account, "holding" the money before you wire it to them or they withdraw it.
Easy money scam scenario 2: You get a notice that you've won a monetary prize or gift card. To collect your winnings, you have to send money to someone you don't know.
Easy-money scammers lure you in by offering compensation. This type of scam is most often successful when the victim needs a way to make some quick cash, or they feel emotionally attached to the person making the request—when emotions are involved, it may be considered a sweetheart scam.
What to do if you're a victim of Easy-money scams or check fraud scams
If you get hooked, the fraudster may ask you to deposit a fraudulent check or become a "money mule" for someone you don't know. If you deposit a fraudulent check in an account in your name, and it clears, you are responsible for any bank fees associated with the fake check transaction. As a "money-mule," you are helping criminals, unknowingly or not, move dirty money—which could result in legal trouble. If you or someone you know falls for an easy-money scam, file a complaint with the FTC.
Your best line of defense is to say no to job offers involving checks, wire transfers and "prizes" that require payment.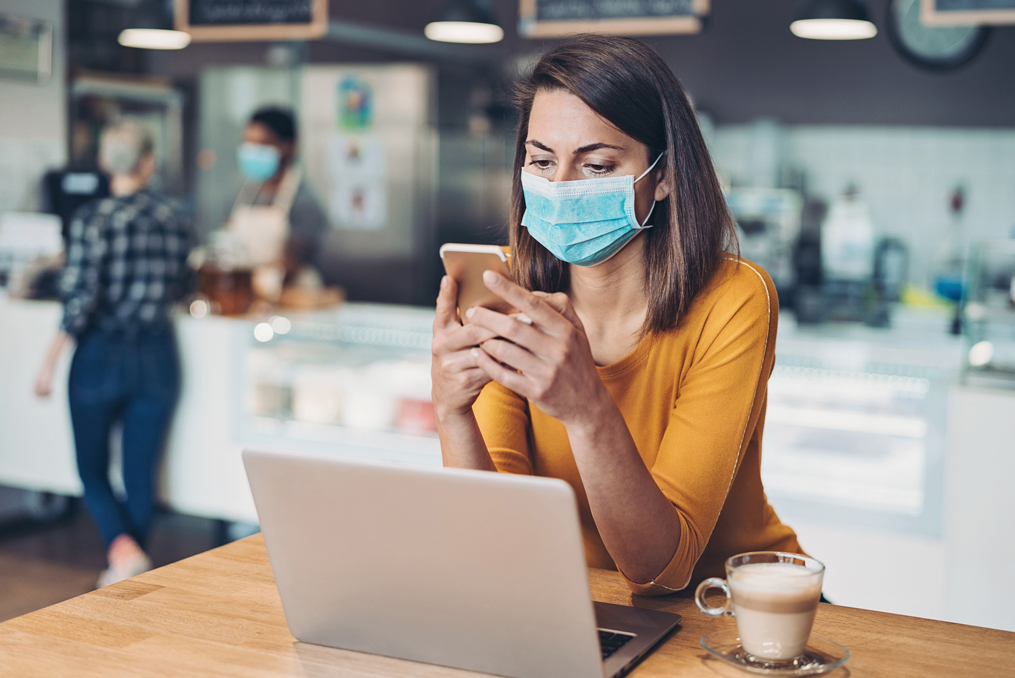 Government imposter scams
Federal and state government officials will never ask you for personal information, including health information, as part of their monetary or medical requests. Yet, scammers still pose as officials to create the fear of legal troubles or threaten tax penalties if you decline their requests for your money and medical information. Government imposter scams are effective because getting in trouble with the government can be scary—criminals use this fear to convince you to make an irrational decision. Fraudulent solicitations can come via voicemail or official-looking documentation from the "IRS" or "health department".
Ultimately, looks can be deceiving as in the following COVID-19-related scenarios:
Government imposter scam scenario 1: Someone calls, emails, texts, or comes to your door claiming to be a government official and requests that you provide money for personal protective equipment, ventilators, or testing kits for yourself or your community.
Government imposter scam scenario 2: Someone, claiming to be a doctor or an official with the local or state health authority, informs you that you've been in contact with a person who has tested positive for COVID-19. The impostor then requires your health insurance, Medicare, or Medicaid information to administer a mandatory COVID-19 test.
Government imposter scam scenario 3: Someone calls, emails, texts, or comes to your door offering to speed up the federal stimulus check process in exchange for your personal and financial information.
Malicious attempts to gain access to your banking and private records is known as a phishing scam. It's important to note that the government will not ask you for your personal information before delivering benefits.
What to do if you encounter a government imposter scam
If you do encounter a federal fake, you can choose to ignore it, research it, or file a complaint with the Federal Trade Commission. But what if you know that you owe a debt to the IRS? How do you determine if the request is real or fake? Your safest bet is to contact the organization directly—verify their contact information online and do not use the contact information provided in the potentially fraudulent communication. Additionally, understand your rights under the Fair Debt Collection Practices Act.
One of the best ways to stay ahead of federal imposters is to be aware of their scams before they come to you. Sign up to receive updates, including those related to the pandemic, from the Federal Trade Commission.
Phony products and miracle medicines
Protect your health and your pocketbook by ignoring phony products and miracle cure claims. These products can put you at risk for serious harm. Since March 6, 2020, the FDA has issued 35 warning letters to vendors selling misleading and unregulated products⁠—you can see the fraudulent products here.
Here are a few scenarios that tout miracle cures related to the pandemic.
Phony product scam scenario 1: While shopping online, you come across "anti-COVID-19" products, such as face shields, canvas hats and goggles, offering "full protection" from the disease.
Phony product scam scenario 2: You come across voicemails, texts, or flyers for "COVID-19 prevention" services promoting purified home environments through duct cleaning or deep disinfecting of surfaces.
Phony product scam scenario 3: You come across social media ads, email chains, or infomercials featuring dietary supplements or experimental drugs that prevent, treat or cure COVID-19.
How to recognize phony products and miracle medicines
All in all, if a financial offer or service, consumer product or health supplement seems too good to be true, go with your gut instinct and decline or avoid it—in the least, do your research. You can also help others who may unknowingly be at risk for frauds and scams because they are experiencing financial hardships and health worries by sharing what you find.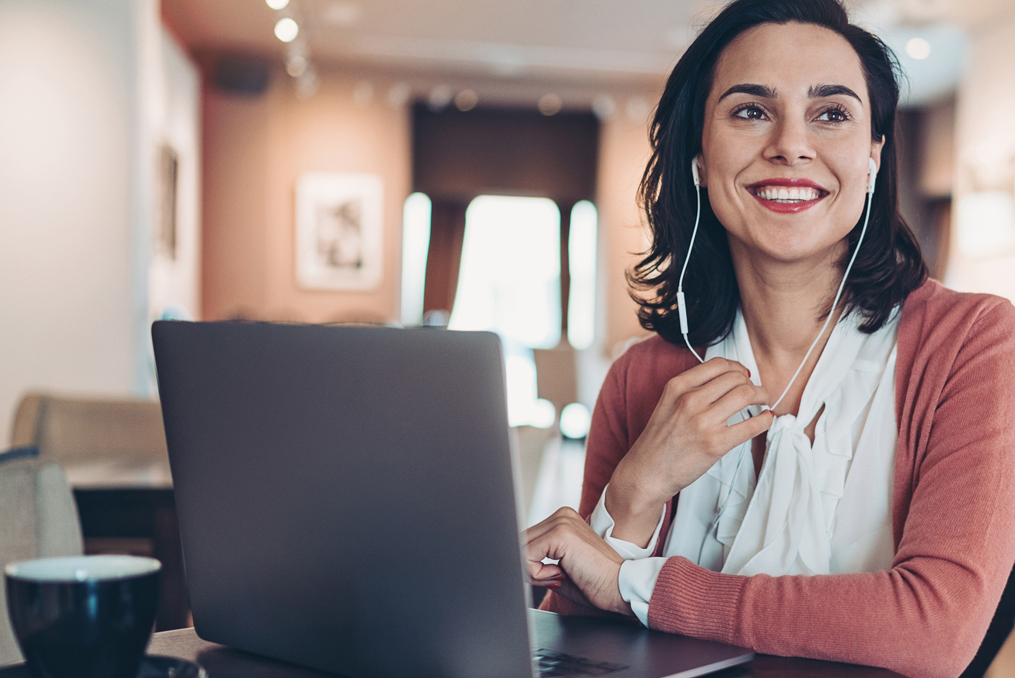 What do you do if you uncover a COVID-19 related fraud or scam?
Here are a few steps you can take to protect yourself and help others. First, report health and COVID-19 testing fraud to the U.S. Department of Health and Human Services Office of Inspector General. Next, if you come across medical products that you know falsify claims to cure, contact the U.S. Food and Drug Administration. Lastly, contact the U.S. Federal Trade Commission to report a scam or other consumer problem related to the coronavirus.
Do you need additional help keeping your personal finances secure? Consider downloading The OnPoint Guide to Personal Cybersecurity, reviewing information from our security resource center, or taking a free security course available from our financial education center, Enrich.