During uncertain times, it is normal to feel anxious about how you might cope with unanticipated changes or hardships. Here are a few actions you can take to feel empowered to navigate financial situations that may arise.
Review your budget – A budget offers a great starting place to identify challenges that need to be addressed or help you prioritize your expenses. This may mean developing a budget if you aren't using one yet or making modifications to your existing budget. A budget also gives you a blueprint for what to discuss if you manage your finances with another person (partner, spouse, roommate, parent, etc.). Here are some resources to help you get started with or review your budget:
Prioritize expenses – If you're concerned about the loss of income, or unplanned expenses (i.e., extra child care or groceries) and don't have emergency savings, you may need to prioritize which expenses you cover first. Review your budget and consider what your essentials are. Shelter (rent/mortgage) and food may top your list. Internet service can also be critical, especially if you are working from home. Don't forget to account for dependent expenses such as child care if school-aged children need care while you work.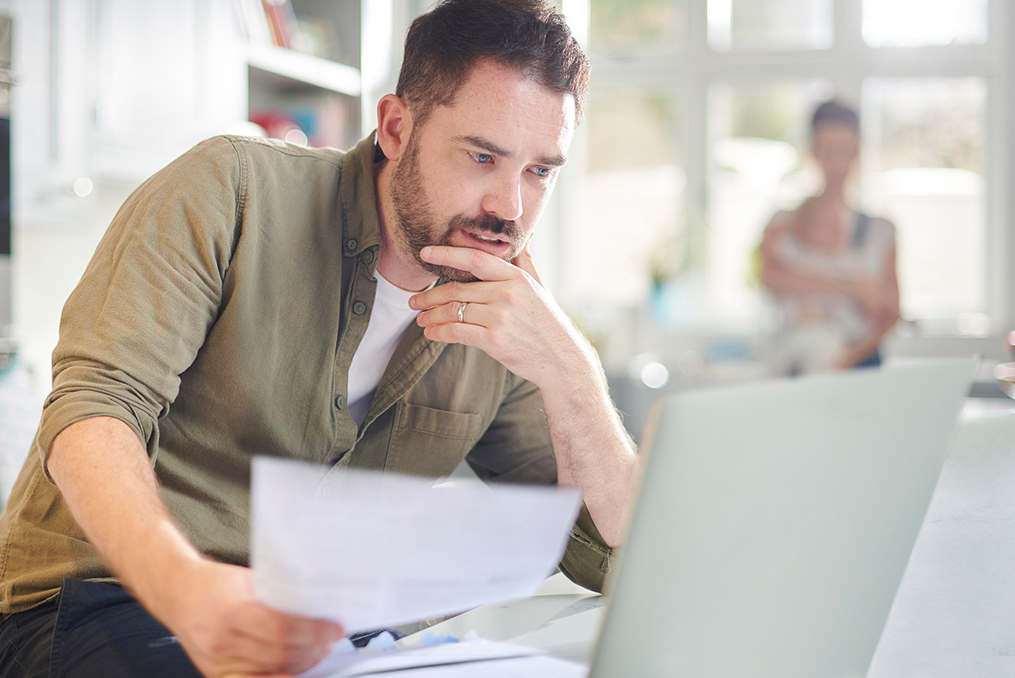 State and local governments, as well as utility providers, may offer programs to help individuals financially impacted by COVID-19. You can review the unemployment information for Oregon or Washington or contact your utility company about short-term payment assistance or deferral.
Handling income or employment disruptions – With mandatory and recommended closures of businesses and large numbers of people staying home, the crisis is bound to impact the income of workers and business owners. During this time, it's important to understand what options you have available.
Should I file my taxes or wait? IRS officials still expect taxpayers to file returns or extensions by the April 15 deadline. If you anticipate a refund, filing your taxes can help offset any disruptions in your income. Currently, the IRS is processing tax refunds as usual. If you are counting on getting a refund, you need to file your return first. The IRS recommends e-filing your return as soon as possible and requesting a direct deposit.
On March 17, the IRS announced the deferment of 2020 tax payments by 90 days for many Americans. This is general information only. Detailed tax guidance for your specific situation should come from a qualified tax professional.
Deal with creditors proactively – If you are faced with challenges paying your monthly obligations, you have a better chance of working out an agreeable payment plan with creditors when you contact them early. You should contact creditors immediately if you anticipate having trouble paying bills. Learn more about how to work with creditors during a personal financial hardship.
Talk to children/dependents about changes – Children and dependents may sense your stress but not understand how your financial situation has been affected, causing them to feel uneasy. When appropriate, explain the need to cut back temporarily and discuss the news calmly and simply. Making time to discuss what changes you are anticipating and how each family member can participate will help everyone prepare. For example, explain to your kids that they won't be eating breakfast or lunch at school and ask them to help you plan for grocery spending. They can create a meal plan using staples you already have or look for digital coupons online.
Avoid scams and online security dangers – Scammers may be even more active during uncertain times. To protect yourself and your family, be sure you know what scams to watch out for. Use extra caution and scrutinize emails, texts, calls and social media posts that offer financial relief or promote the sale of cure-all products or limited-time special offers. If you are interested in the information being offered to you by a business that is known to you, contact that business or service provider directly from their website or by calling the customer service number you already had for them, or that appears on your billing statement. You can read up on advice from the Federal Trade Commission about what to look for and how to take action if you think you've been the victim of a scam.
Manage your credit availability – Whether it's through your credit card or the equity in your home, having an open line of credit at your disposal could be a helpful tool. At the same time, be thoughtful about how you use credit so that you don't compromise the future of your financial well-being for the sake of the present. If you need assistance considering whether a line of credit or refinance is right for you, contact your credit union representative to discuss your specific situation.

You should also monitor your credit report periodically: The official annual credit report site allows you to request a free credit report, once every 12 months from each of the nationwide credit reporting companies: Equifax, Experian and TransUnion.
You may consider freezing your credit to limit fraudulent access to your credit.

Ensure you have access to digital banking – Be prepared for times when you aren't able to make it to your financial intuition's branch office or if call wait times are longer than expected. The best way to ensure that you have uninterrupted access to your accounts online is to download the most recent version of the app and test your login. Digital access to your accounts allows you to monitor your accounts, make payments and contact your financial institution anywhere, any time. Learn more about OnPoint's Digital Banking.
Investments: Your investment strategy should match where you are in your retirement planning and for some, that may mean your investment portfolio will move to lower risk options as you near or enter retirement. This can help protect you from market fluctuations. Depending on your situation and how far or close you are to retirement, watching your investment balances can cause anxiety. If your retirement is still a ways off, it's likely best for you to take a long-term approach to financial planning and try not to fixate on the day-to-day valuations of your 401k or other assets. If you are feeling uneasy, or want to ensure that your retirement plan is still on track with your goals, seek the guidance of a Financial Advisor* with a reputable affiliation.
Utilize your resources:

EAP – Your Employee Assistance Program (EAP) can provide support, guidance and resources. If you have access to an EAP, don't hesitate to call for free, confidential assistance with matters such as debt management, landlord/tenant concerns, identity theft and fraud, child care. Availability and programs offered vary by EAP.
Gift cards – Don't forget about unused gift cards and/or credit card rewards points, many of which do not expire.
Enrich – Get a free financial wellness checkup by enrolling in Enrich. Once enrolled, do a search on some of your financial questions to find resources that fit your needs.

Pause, don't panic – Pay attention to what's happening around you and consider carefully before making significant decisions. This may be a good time to seek the advice of a trusted advisor at your credit union and to get each and every family member involved in your family's financial health. If you are having trouble paying bills or staying on top of debt, reach out for help by calling your financial institution and utilities or credit card companies.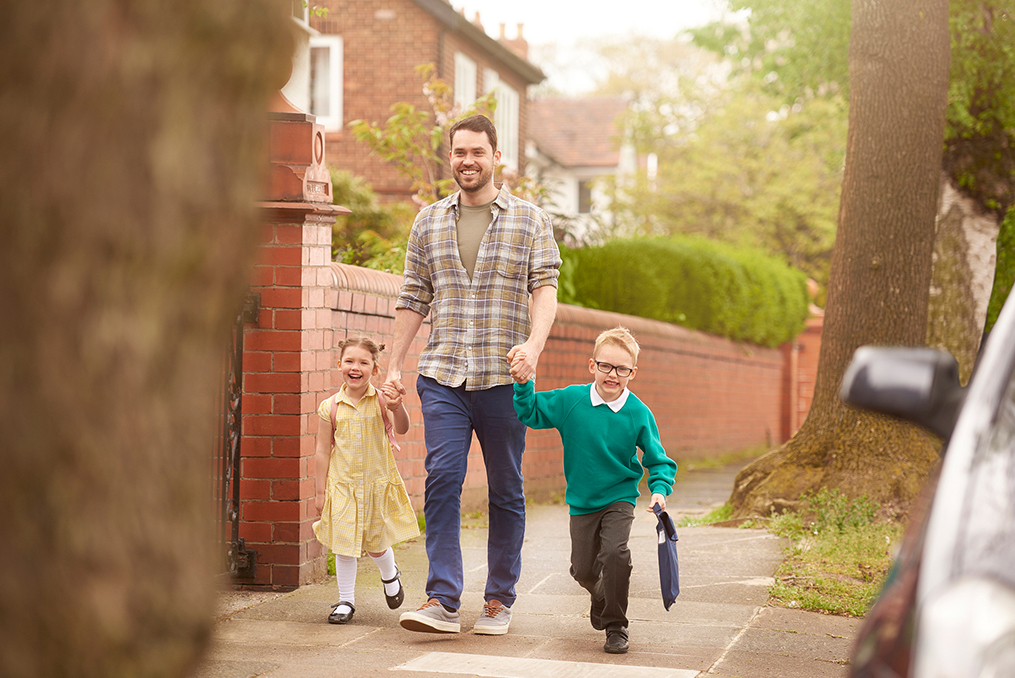 It will take the collective efforts of everyone in our community to help reduce the overall impact of this crisis, and to allow for families to recover once the crises has passed. Alleviate the financial pressure within your household by working to share the responsibility for paying the bills or deciding which expenses to reduce. Designate financial chores, such as having small children count out the penny jar and having older children sit alongside you to read through the utility bills. Take 20 minutes to ask each family member how they could contribute to the family next week. Write down everyone's commitments and pop it up on the fridge or door. Getting everyone involved may reduce stress and create a feeling of we're in this together.
At OnPoint, we're committed to working with those impacted by this national emergency. Please reach out to us if you're experiencing, or expect to experience hardship due to this crisis. We're in this together.