Millions have lost their job as a result of the COVID-19 pandemic in the United States. If you lost your job due to COVID-19 or for another reason, the next steps for your career might seem uncertain.
Taking action on your own can help you regain control of your financial future, get your career back on track, and minimize potential damage to your finances during unemployment. This advice is useful not only in the current crisis but also in any instance of job loss.
If you're looking for information on what to do when you lose employment, here are five steps to take if you've lost your job in Oregon.
1. Apply for Unemployment Benefits
The first thing you should do after experiencing job loss is to file for unemployment in Oregon. Benefits can temporarily replace your income as you look for a new job. The good news is that under the Coronavirus Aid, Relief, and Economic Stimulus (CARES) Act, many people are eligible for additional benefits. The bad news is that you may experience delays in receiving benefits due to increased demand. Now more than ever, it's essential to submit your application for unemployment benefits as quickly as possible.
When you're ready to file a new claim for unemployment, you'll need your: Social Security number and 18 months of work history (including employment dates and employers' names, addresses, and contact information). Lastly, you will want to provide a phone number where the unemployment office can reach you during regular business hours.
Fortunately for residents of Oregon, there are simple online resources to follow:
Start with the Oregon unemployment hub site from which you'll access every portal you need. You can use this site to file new claims, check on your status, claim your benefits, or explore other unemployment programs for self-employed and other categories of workers.
An intro video, Filing A New Claim Application During COVID-19, for those who want to better understand the process during this time.
Just be aware that if you meet certain conditions, you'll need to apply via phone. Those include if you:
Completed 90 or more days of active duty service in the last 18 months for a military branch, excepting National Guard or reserve unit training
Created an unemployment account in another state within the previous 12 months
Worked as a merchant seaman in the previous 18 months
Currently reside outside the United States
In these cases, you will need to contact the appropriate regional Unemployment Insurance Contact Center or call toll free at (877) 345-3484:
Portland area: (503) 292-2057
Salem area: (503) 947-1500
Eastern/Central Oregon/Bend: (541) 388-6207
Once you file a claim, you may need to go through the standard "waiting week." As of April 2020, Oregon committed to waiving the waiting week for unemployment benefits in Oregon⁠—since the crisis and the response is evolving, this could change. If the waiting week applies to you, then you will not receive a payment for the first week you meet eligibility requirements. You can use this FAQ to find out when to expect your first payment, and how to manage your unemployment benefits.
Under the CARES Act, state unemployment benefits are also supplemented by an additional $600 to all individuals receiving benefits until July 31, 2020. You are not required to apply separately for these benefits—if you're eligible, then you'll receive the additional support.
2. Check Your Health Care Coverage
Most Americans get health insurance through their employer. If you don't have a job, though, you may experience a lapse in coverage. During the pandemic, it's crucial to arrange for health care coverage. Oregon residents have a few options for getting health insurance after losing employment:
You may be eligible to receive coverage under the Oregon Health Plan at no cost
You can find a reduced-cost plan on the individual market; the recently unemployed are eligible for a three-month special enrollment period
You have the right to continue receiving benefits from a former employer for 18 (and potentially more) months through COBRA—premiums can be very high, however, and it will be your obligation to cover the costs of the plan
3. Create an Unemployment Budget
Your old budget will likely need adjustment due to the temporary reduction of income. One way to do so quickly is to identify areas to reduce discretionary spending. Target things like entertainment, dining out, travel, and other "wants" that are not essential to living.
It's best practice to revisit and update your budget on a rolling basis during unemployment, as your situation is likely to remain fluid until you fully re-enter the workforce.
4. Contact Creditors/Service Providers
When your income goes away, your debt obligations remain. Creditors and service providers may still expect you to make full payments on your mortgage, car loan, credit card balance, insurance premiums and bills for utilities, cable, phone and internet.
It's important to explore every relief opportunity by calling your respective creditors and service providers. They may be able to help you by deferring or reducing payments or offering other assistance options.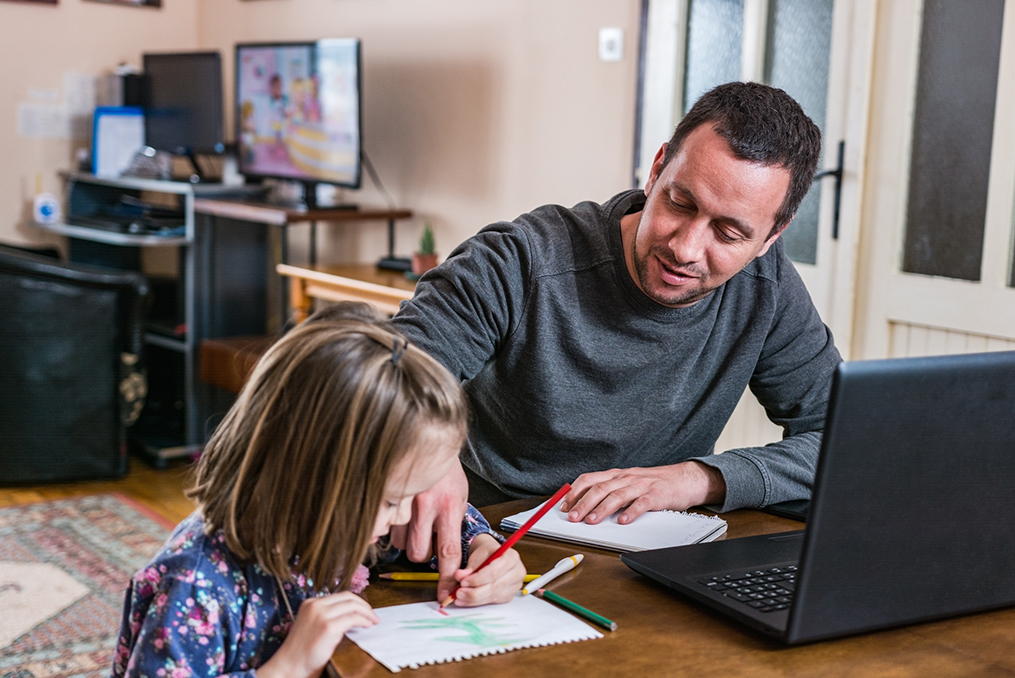 5. Start Your New Job Search!
Once you stabilize your financial situation, it's time to begin your new job search:
Give your resume a refresh, make relevant updates to your experience and create different versions of your resume to fit the roles that you're seeking.
Consider adding design elements to your resume that make the information easier to read or show off your personality and skills.
Join a professional social media site like LinkedIn, if you haven't already, and start networking.
Look for postings on the most popular online job boards, including Monster, Indeed and Glassdoor, but also consider local resources, like WorkSource Oregon.
Not sure where to get started with your resume and cover letter? Find additional resources for career development with our career resource center.
Reach out for more help
There is nothing easy about managing unemployment—especially amid a public health crisis. We're here to help. You can contact OnPoint with any questions you have about protecting your finances during COVID-19 or accessing tools, resources and insights.