Millions of Americans have lost their job as a result of the COVID-19 pandemic. If you're one of them, you may feel stress and dismay at what to do next.
When greater uncertainty abounds, taking action on your own can help put your career back on the right track. This advice is useful not only in the current crisis but also in any instance of job loss.
If you're looking for insight on how to proceed, here are five steps to take if you've lost your job in Washington State.
1. Apply for Unemployment Benefits
Submitting your initial claim for unemployment benefits is your No. 1 priority, as this is your best way to replace some of the income you've recently lost, especially when the job market is difficult.
Fortunately, the Coronavirus Aid, Relief, and Economic Stimulus (CARES) Act expanded who is eligible for unemployment benefits, giving more Americans access to financial relief.
Residents of Washington State should take these steps when applying for benefits, as outlined by the Employment Security Department (ESD) of Washington State:
Check your eligibility here. Benefits are now available for workers who may not have previously been able to take advantage.
Use this site to apply for benefits. Residents are encouraged to apply online given high volume amid COVID-19. You'll need information such as your Social Security number, birth date, complete work history, and bank account and routing numbers. The ESD recommends that you apply even if you're not sure if you're eligible for unemployment benefits.
Submit your weekly claim through the same secure ESD portal you used to apply. If you submit online, you can do so basically at any time between 12:00 a.m. on Sunday and 11:59 p.m. on Saturday. Submitting your claim by phone (at the number 800-318-6022) is allowable from 12 a.m. Sunday to 4 p.m. Friday using the automated system, and 8 a.m. – 4 p.m. during weekdays when speaking to a claims agent (excepting holidays).
After you submit, you may need to go through what's called the "waiting week." The waiting week is a period when you must submit a weekly claim, but you will not receive benefits. During the COVID-19 health crisis, this waiting week requirement has temporarily been waived in Washington State.
Importantly: File a weekly claim for every week in which you are eligible to ensure you access regular unemployment benefits—even if you are waiting for a decision on your eligibility, have wages and hours added to your claim, or are appealing a denial of benefits.
2. Check Your Health Care Coverage
Many Americans receive health care through their employer. That becomes a problem if you've lost your job, and subsequently, your health insurance. It's essential to replace your healthcare coverage during unemployment, and especially during a pandemic.
Washington residents have a couple of options for securing health insurance during unemployment:
3. Create an Unemployment Budget
If you're experiencing reduced or lost income, you will need to update your budget to reflect your current financial situation.
One strategy here is to assess your discretionary spending and find areas to cut back. Spending more on "wants" rather than "needs" can be risky. During unemployment, it's particularly important to pare back non-essential purchases.
For example, consider cutting down on your subscription accounts. Media and entertainment streaming services can be paused and restarted easily when your finances have recovered.
You may need to update your budget on a rolling basis during unemployment as your situation evolves.
4. Contact Creditors
While your income typically decreases during unemployment, your debts do not. Creditors still expect on-time payments for your mortgage, car loan, credit card(s) and various debt obligations.
There are potential avenues of relief, however. Calling your creditors directly and speaking with a representative or relationship manager will help you determine what assistance may be available. It's important to explore every relief opportunity but also fully understand the terms of any such agreement.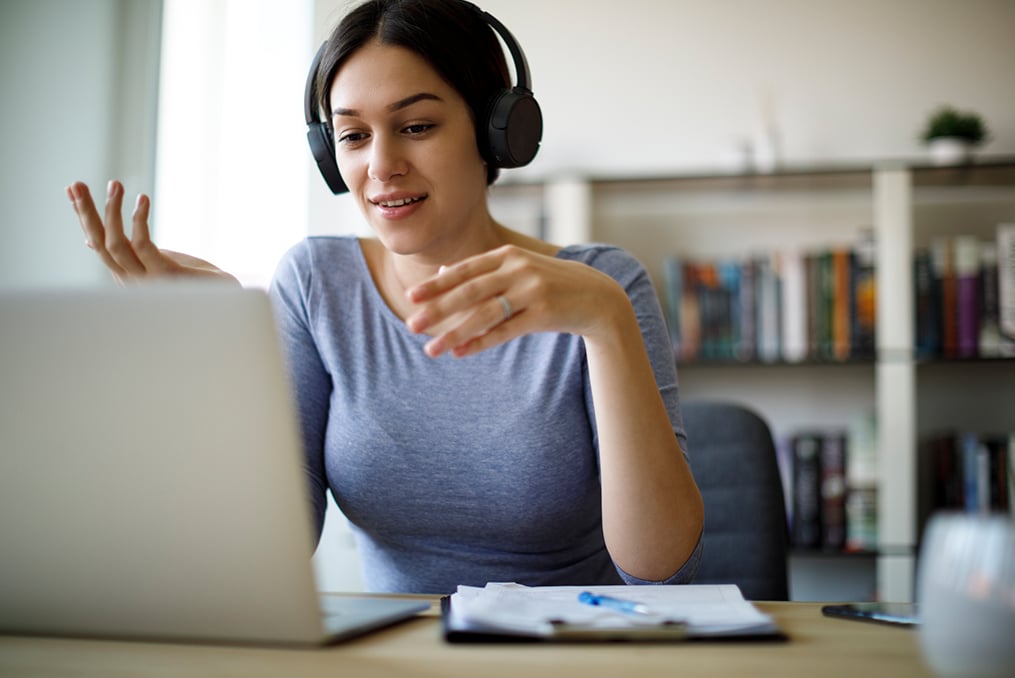 5. Start Your New Job Search!
Once you've done everything you can to stabilize your financial situation, it's time to focus on your new job search:
Refresh your resume and other professional assets, like a portfolio of work.
Create or update your professional social media sites such as LinkedIn, and start networking.
Search the most popular job sites for new opportunities, including Monster, Indeed and Glassdoor—and sign up for job alerts to be sent to your email.
Remember to search niche job boards and apply directly on company websites. The smaller the applicant pool, the better your chances. You can search online for job boards that meet your career history and skills.
Use your downtime to obtain professional certifications or take online courses to increase your qualifications as a job candidate.
Learn more about developing your career with Enrich.
Reach out for more help
There is nothing easy about managing unemployment amid a public health crisis, which is why we're here to help. You can contact OnPoint with any questions about protecting your finances during COVID-19 or accessing tools, resources and insights.