Coronavirus (COVID-19) Response
We're here to support our members, employees and community.
Supporting Our Members
As our communities reopen and we collectively take steps forward, we understand that COVID-19 continues to present many challenges. OnPoint is committed to providing you with the support you need and helping ensure you experience as little disruption as possible.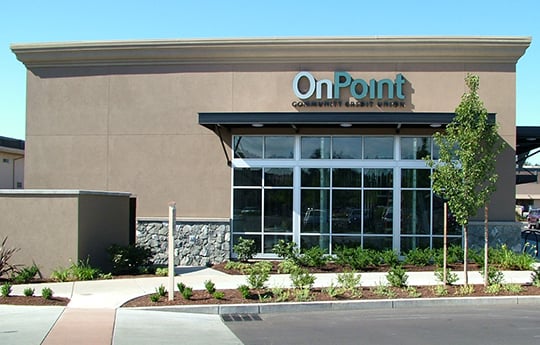 Protect Yourself from Scams and Fraud During COVID-19
Protecting yourself from fraud is now more important than ever. Please be aware scammers are attempting to use the Coronavirus pandemic to access sensitive information using common scams.
One current example is a scenario where a scammer will call claiming to be from OnPoint's fraud department to verify potential fraudulent transactions. They may provide some of the member's personal information or even spoof caller ID in an attempt to request additional sensitive information.
Learn more about other known COVID-19 fraud and scams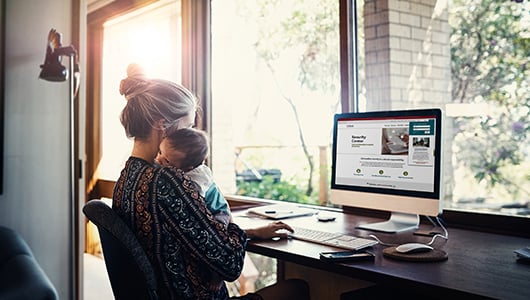 Know that OnPoint will never share personally identifiable information to verify your identity and we will never ask for sensitive information such as your credit/debit card PIN, three-digit code, online banking password or secure access code.
Keep your information safe during this difficult time
Do your research and do not share your personal information.
Keep tabs on your credit at www.annualcreditreport.com. Your credit report is now free to view every week until April 2021, instead of once a year.
When reviewing emails and texts, avoid clicking on links from sources you don't know, look for suspicious addresses in the "return" and "sent from" paths, and check for spelling and grammar mistakes.
Go directly to the government agency, organization, or company website rather than clicking on links sent to you.
Be sure your personal computer is updated with the latest manufacturer's patches.
Consider reviewing information and tips provided by the Federal Trade Commission.
Do you believe you may have been a victim of fraud?
contact us immediately and help protect your finances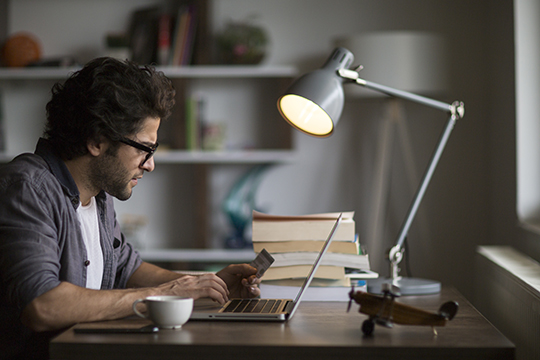 Supporting Our Employees
One of our guiding principles is to vest employees with the authority to deliver superior service and advice. An integral part of this principle includes providing additional support for our employees during this current environment, including:
Increasing work-from-home opportunities for a growing number of employees
Practicing social distancing and providing alternate physical work locations
Providing additional hours of paid time off for employees impacted by the COVID-19 virus
Increased cleaning and sanitation measures for all workspaces
HR support and assistance for employee needs during the COVID-19 pandemic.
Canceled all corporate travel, events, seminars and staff presentations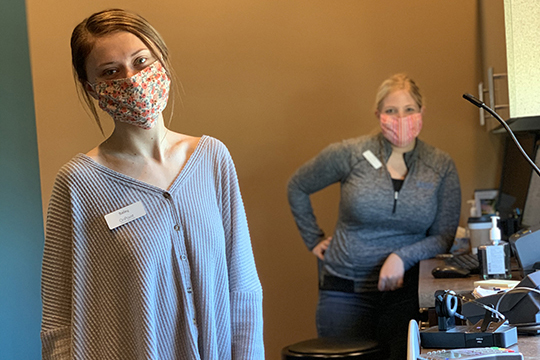 Supporting Our Community
OnPoint continues to support local organizations in an effort to provide assistance to all of the areas we serve that are impacted by the ongoing COVID-19 pandemic. Along with OnPoint donations, our employees are also supporting organization through volunteer opportunities.
Meals on Wheels People – OnPoint became the first corporate donor of Meals on Wheels People's new $2 million COVID-19 Emergency Fund. Our $100,000 donation will help deliver thousands of additional meals to vulnerable seniors in the Portland-metro region. Some of our OnPoint employees are also volunteering at Meals on Wheels People as delivery drivers. Find out how you can support Meals on Wheels People.
Schoolhouse Supplies – At this time, going to school looks different and because of this pandemic, it's even harder for struggling families to get the basic school supplies their kids need to learn and thrive. That's why OnPoint is proud to donate $25,000 to Schoolhouse Supplies. Schoolhouse Supplies has been assembling and distributing 23,000 At-Home Learning Kits to kids in need. Join us and donate at schoolhousesupplies.org.
Council on Aging of Central Oregon – With a $10,000 donation, OnPoint supports Council on Aging's mission to help connect older adults and their loved ones to information and services that support their changing needs as they age. This includes the organizations response to COVID-19 and their Meals on Wheels Program. Learn more and find out how you can donate to the Council on Aging of Central Oregon.
Feed the Fearless – OnPoint donated $5,000 to the GoFundMe, Feed the Fearless which supports local restaurants by purchasing meals and delivering them to hospital workers, fire departments and long-term care facilities from Vancouver, Washington to Eugene, and across the Portland metro area. Join us and donate to Feed the Fearless PDX on GoFundMe.
FOOD for Lane County – During COVID-19 the organization is playing a key role in making sure food is distributed where and when it is needed most. Through their work with staff, volunteers and partner agencies they are responding to the needs of vulnerable community members. OnPoint supported this with a $5,000 donation. Learn more about FOOD for Lane County and volunteer or donate today.
Yamhill Community Action Partnership (YCAP) – YCAP helps improve the lives of low-income people and strengthen communities. YCAP assists residents of Yamhill County with Client Services and Housing, Energy Services, the Regional Food Bank, and Youth Services. With a $5,000 donation OnPoint supports these invaluable services during these challenging times. Find out how you can support YCAP.
OnPoint is also supporting small businesses near our branches by ordering and providing lunch to our branch teams every day.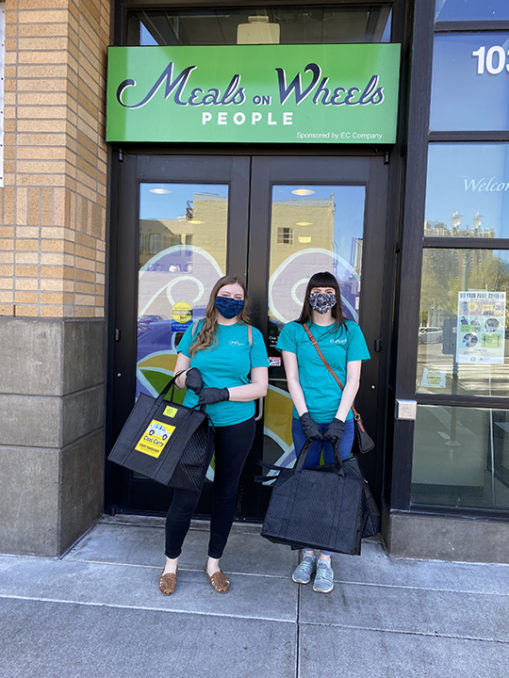 How You Can Provide Support
We understand that many people in our community will be impacted by the COVID-19 pandemic, and many organizations that provide assistance to those in need will need more support than ever before. Here are a few additional organizations you can support with donations or volunteer your time: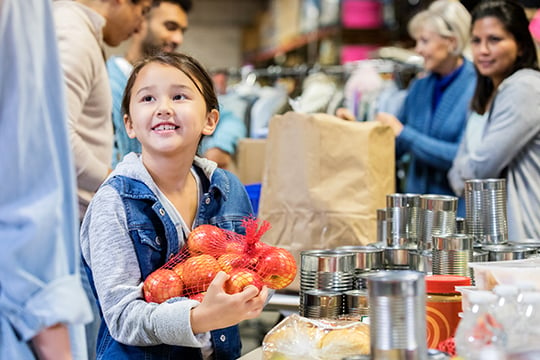 Additional Resources
Below are links to help you stay up-to-date on the COVID-19 pandemic, along with resources to support your physical and financial health.
If you're experiencing a hardship, please let us know as soon as possible so we can review your situation.
Disclosures
*Securities offered through Raymond James Financial Services, Inc., Member FINRA/SIPC, and are not insured by credit union insurance, the NCUA, or any other government agency, are not deposits or obligations of the credit union, are not guaranteed by the credit union, and are subject to risks, including the possible loss of principal. OnPoint Community Credit Union and OnPoint Wealth Management & Investment Services are not registered broker/dealers and are independent of Raymond James Financial Services. Investment advisory services offered through Raymond James Financial Services Advisors, Inc.
Raymond James financial advisors may only conduct business with residents of the states and/or jurisdictions for which they are properly registered. Therefore, a response to a request for information may be delayed. Please note that not all of the investments and services mentioned are available in every state. Investors outside of the United States are subject to securities and tax regulations within their applicable jurisdictions that are not addressed on this site. Contact your local Raymond James office for information and availability.
Links are being provided for information purposes only. Raymond James is not affiliated with and does not endorse, authorize or sponsor any of the listed websites or their respective sponsors. Raymond James is not responsible for the content of any website or the collection or use of information regarding any website's users and/or members.
https://www.raymondjames.com/privacy-security-and-account-protection/privacy-notice