Since our founding by 16 schoolteachers in 1932, education remains at the center of everything we do. Whether we are celebrating outstanding educators, providing real-life work experience to high school students or ensuring everyone has access to quality school supplies, our commitment to quality education for all is stronger than ever.
We know education can change a person's life trajectory, and this is particularly true with financial education. Yet, less than half of students leave high school with any lessons on financial literacy.
That's why we recently expanded our partnerships with Financial Beginnings Oregon and Junior Achievement of Oregon & SW Washington by donating $50,000 to each organization. In addition to our financial support, OnPoint employees volunteer hundreds of paid work hours annually, amplifying each organization's critical mission to increase financial education in the region. Last year alone, OnPoint volunteers engaged 3,500 students with personal finance education, equipping them with skills to achieve their own definition of financial well-being.
Two of our financial literacy volunteers share their experience engaging students and instilling these essential life skills.
Sharing important lessons with the community
Araceli Gonzalez joined OnPoint in 2016, learning the business and serving members as a teller. She was recently promoted to Branch Operations Supervisor at OnPoint's Kruse Meadows Branch. She has volunteered with Financial Beginnings and Junior Achievement, working with elementary students to lay the foundation of personal finance knowledge and high school students who are beginning to work and make their own financial decisions.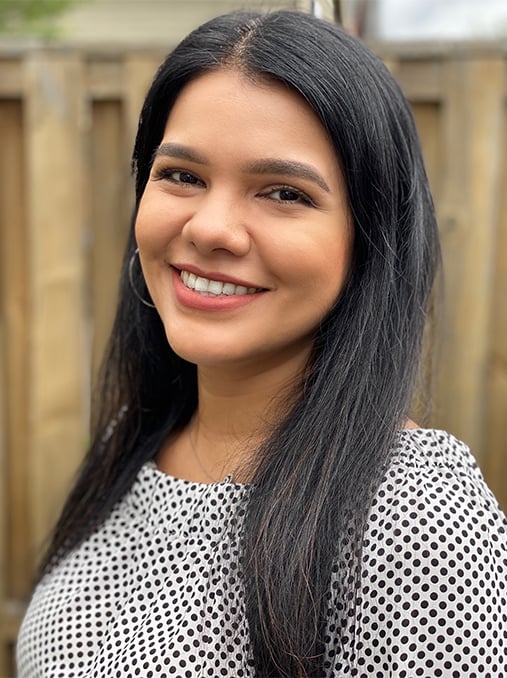 "When I was in high school, a financial professional spoke to one of my classes. At first, I had no idea what he was talking about because I had never been introduced to any of these concepts before, and I was not alone," recalled Araceli. "The discussion around CDs and the fact I could make money with my own money caught my attention and truly changed my life. Anyone who handles money should have basic financial knowledge, and that's practically everyone. I want to share these important lessons with other members of my community who may not have been exposed to these important concepts yet."
Araceli found her calling through her work with Financial Beginnings at an afterschool program administered by Adelante Mujeres for Latinx high school girls.
"We sit in a circle and take the discussion where they want it to go. It's fun and informal, but that's what makes it so effective," said Araceli. "By relating to them, at their stage in life and in their native language, we can connect on another level and truly make a lasting impact. It's my hope that it will help facilitate more intergenerational conversations to spread financial literacy to even more Latinos."
Providing the foundation for understanding personal finances
Brianna Viveros is another OnPoint star on the rise. She, too, began as a teller and has worked her way up to Members Services Representative at OnPoint's Salmon Creek Branch. What started as a job three years ago has become a career that has ignited a passion for engaging her community. Brianna has participated in Junior Achievement programs: JA Biztown, a mini-economy simulation where fifth-grade students spend a day running their own city, and JA Our Community, which teaches second-graders about how business and government jobs help build a community.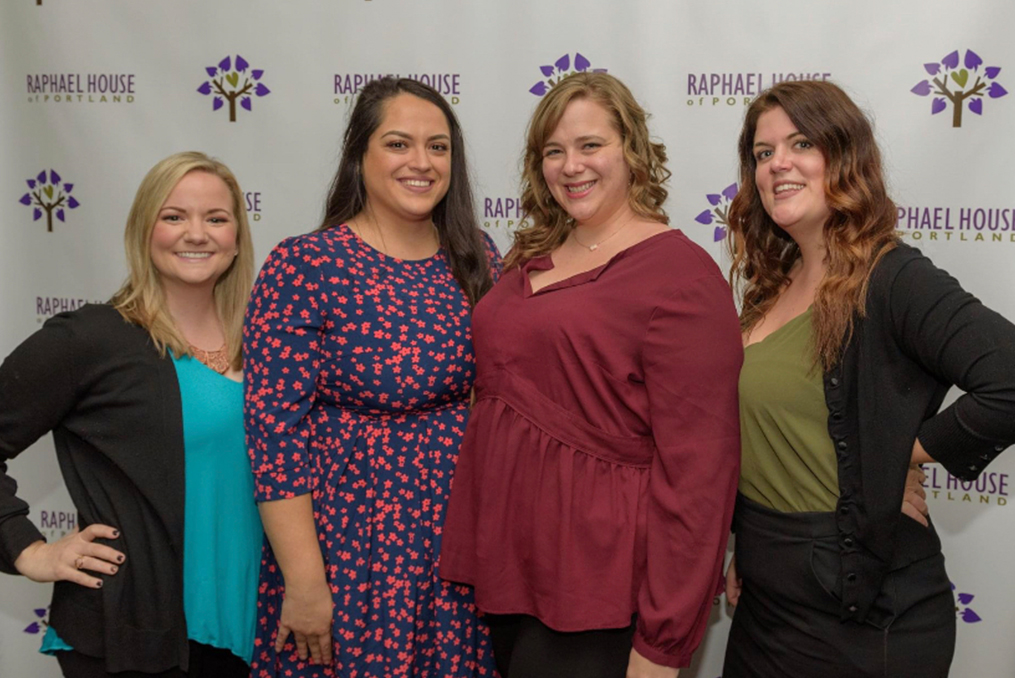 "I remember a lot from school, but I don't recall learning anything about personal finance," said Brianna. "It's inspiring to think about the lifelong effects we could be making with these students because we are not only teaching fundamental concepts, we are teaching them about how to run a business, work together as a team, how to make mistakes and adjust. I hope sharing my knowledge with kids at such a young age will help set them up for a lifelong understanding of how to manage their finances responsibly."
Most recently, Brianna volunteered in Wendi Rochester's second-grade class at Sarah J Anderson Elementary School in Vancouver, Wash. Wendi has incorporated financial literacy into her curriculum since she started teaching 13 years ago.
"Having someone come into our class from the community with real-life experience engages the kids in a new way," said Wendi. "Brianna's energy and enthusiasm inspired thoughtful discussions on what students want to be when they grow up and what it will take to get there. Although our curriculum was cut short due to the COVID-19 pandemic this year, the lessons we taught together serve as the foundation of their financial education going forward. I am excited to see what we will do next."
Ongoing support for financial education
As schools prepare for what's to come in the fall, OnPoint is working with Junior Achievement and Financial Beginnings to ensure students can continue to develop these valuable skills in both in-person and remote learning environments.
Click here to learn more about OnPoint's financial education efforts.