The OnPoint spotlight is an ongoing blog series that highlights our employees and takes a closer look at the drive and personality of individuals on the OnPoint team. It is one way we show our appreciation for their hard work and achievements while helping our community get to know the people who make things happen here at OnPoint.
This week's employee spotlight is Alex Phillips, Senior Teller at our Bend South Branch. In 2016, Alex entered the Financial Services industry and joined OnPoint as a Teller—Alex channeled his enthusiasm into excelling in his role and gained Senior Teller status. Alex is a highly valued member of his team and has been recognized as a top performer multiple times in the past year.
Here is what he had to share about his life and experiences at OnPoint:
Tell us a little about yourself.
I am originally from Portland and I moved to Bend four years ago. I am the weird one that misses all the rain. I love playing sports, going hiking, camping, bingo and fantasy football—I have won the last two years in a row!
I've been with OnPoint for three years now, and have enjoyed every minute.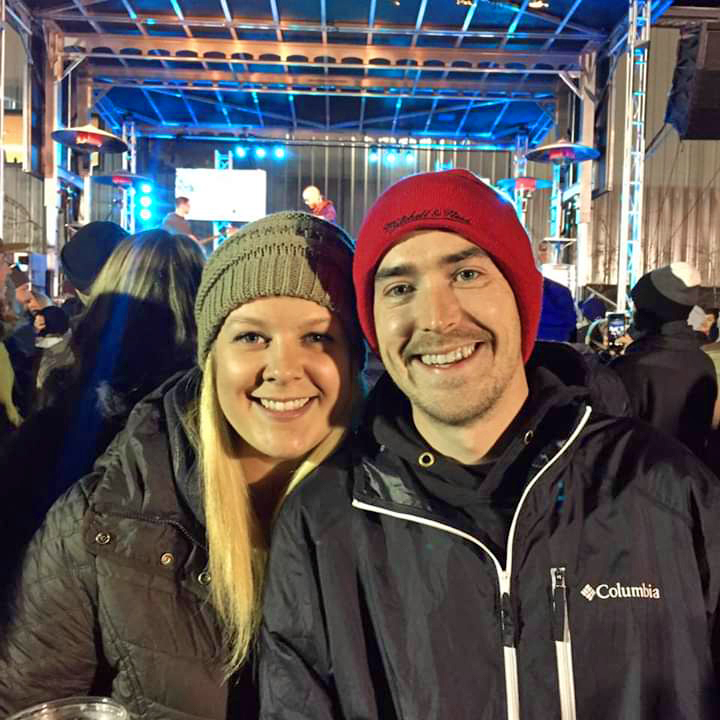 Have you ever been on the radio or TV?
When I was in kindergarten, I was on "The Ramblin' Rod Show" and sat in the front row. I still have the recording on VHS.
Do you root for any sports teams?
Blazers! I was born and raised a Blazers fan. My fiancée and I would go to the games when we lived in Portland. We would sit wherever there were seats available. It did not bother us to be up in the 300 level with all the diehard fans—every seat is a great one when you're watching the Blazers.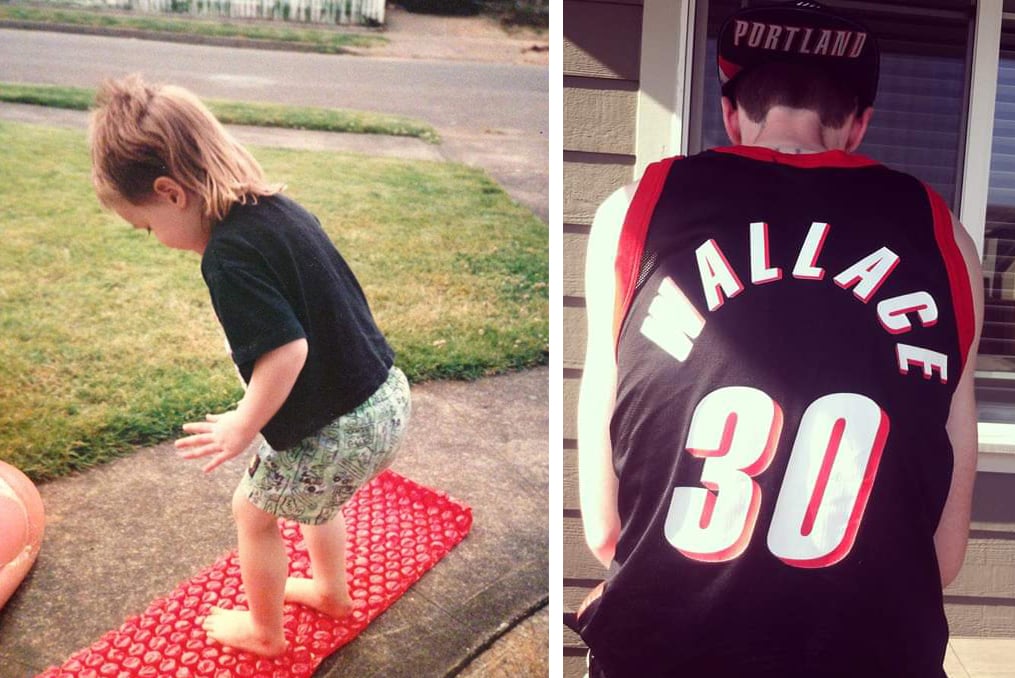 What were you doing before joining OnPoint?
Before working at OnPoint, I mostly had warehouse jobs, and I spent some time working at a small restaurant as a dishwasher and a server. Moving into the financial world was a huge change and an excellent opportunity for me.
What would you like to share about your team?
I can never give enough kudos to our Bend South team—our managers are INCREDIBLE, they always have their doors open and are willing to help. Our team has created a fun work environment—we are very professional, but we still know when to have fun. We are all very close and have created a tight-knit family. It makes it easy to come to work every day and get things done knowing that your team has your back.
This year, I was recognized as a top performer twice. It's a great motivator to continually perform my best, and I plan on making the top performer list all the time!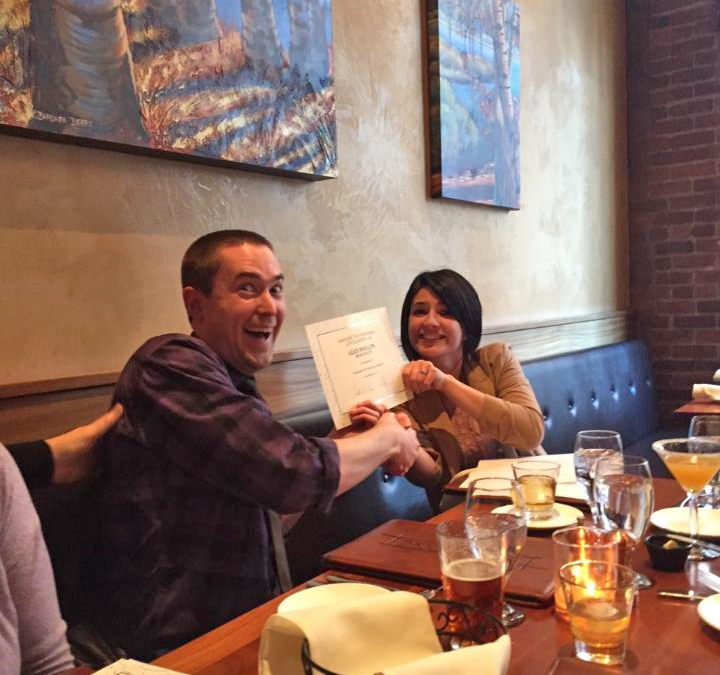 Do you have a favorite article of clothing?
SOCKS! I love socks, the crazier, the better. I also wear a hoodie to bed every night.
What is the one food or dish you will never eat?
Anything chocolate! Yuck!
What do you enjoy most about working at OnPoint?
I love what OnPoint does for the community. For the past three years, two other employees and I have participated in the annual trivia bee—where we get to dress up in creative costumes and compete for charity. OnPoint is the title sponsor and proceeds from the event go to the local Bend-La Pine school district.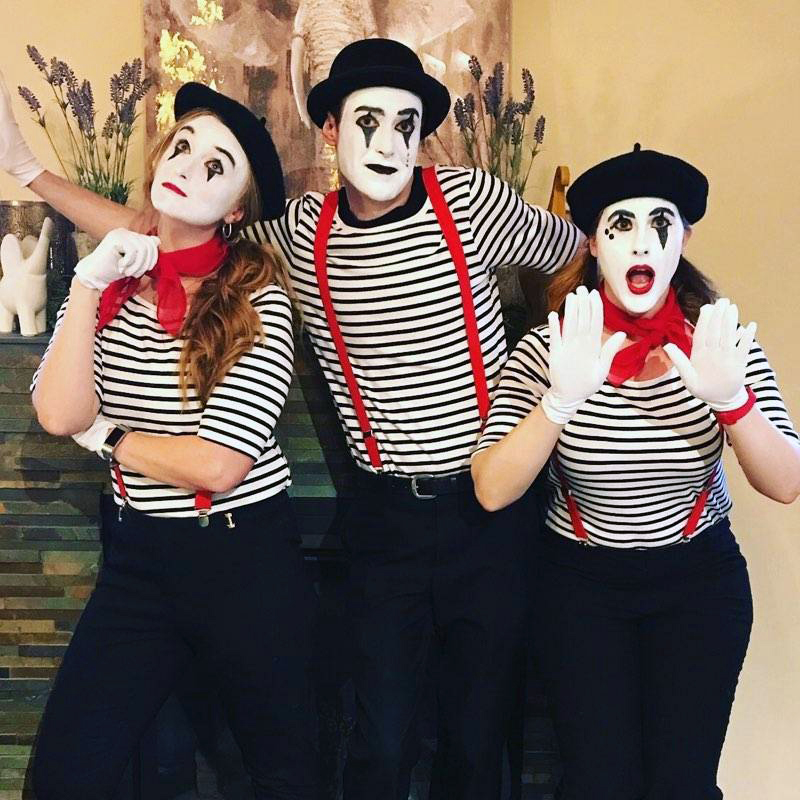 The people I work with at the Bend South Branch are amazing; it feels like family—I wake up excited to come to work every day.
Interested in joining our team? Check out our current open positions.