The OnPoint spotlight is an ongoing blog series that highlights our employees and takes a closer look at the drive and personality of individuals on the OnPoint team. It is one way we show our appreciation for their hard work and achievements while helping our community get to know the people who make things happen here at OnPoint.
This week's employee spotlight is Marnie Fairbrother, Dealer Direct Sales Representative at OnPoint's Montgomery Park Headquarters. In 2016, Marnie joined OnPoint as a Member Services Specialist, was then promoted to an Indirect Loan Processor in the Credit Union Direct Lending department (CUDL), and in the summer of 2018, was again promoted to become a Dealer Direct Sales Representative within that same department. She's proven to be a great team member and we're happy to have her!
Here is what she had to share about her life and experiences at OnPoint:
Tell us a little about yourself:
I've been with OnPoint for almost three years. When I'm not working, you can likely find me en route to my next adventure. I love to travel! After the work week or a recent trip, I like to relax at home with a good book or by watching Boy Meets World reruns.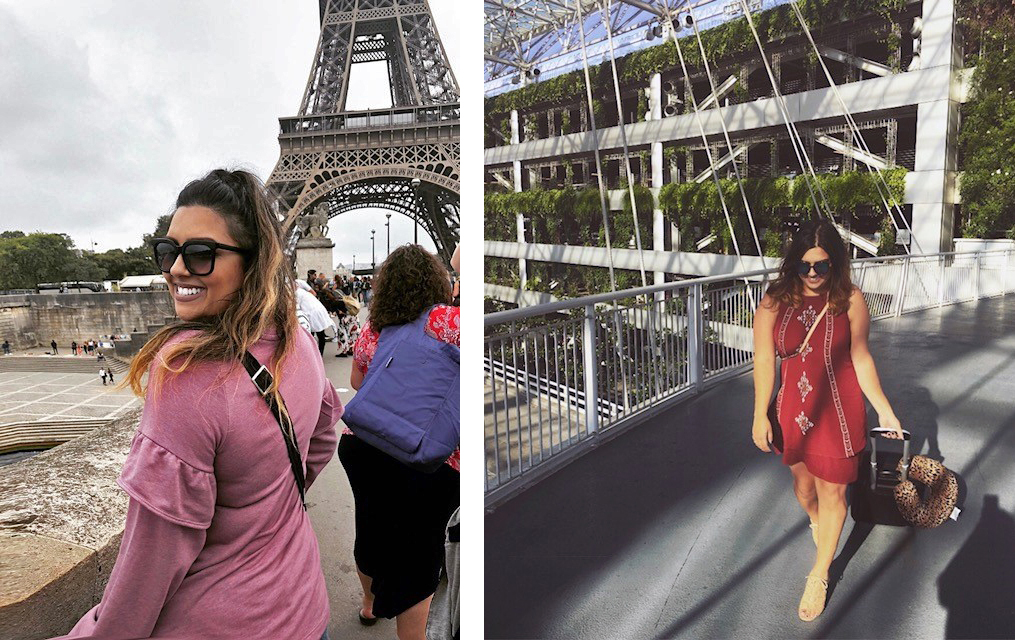 What were you doing before joining OnPoint?
I worked at Nordstrom for four years before my best friend referred me to OnPoint. I took a leap of faith into a field I had zero direct experience in—and I'm glad that I did—as we have now been working together ever since!
Fun fact: it's actually not the first time we have worked together! We both had our first job together at Cold Stone Creamery back in 2009.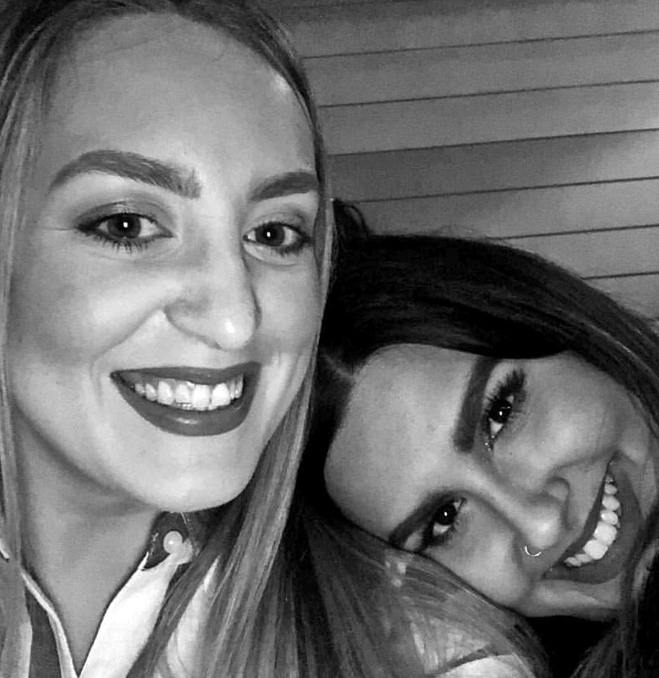 What's something that you could tell us about your department?
Did you know that 5,504 of OnPoint's new members for 2018 were established right here in CUDL? We're pretty proud of that.
What is your "hidden" talent?
I am SUPER crafty. From hand lettering chalkboard signs to cross stitching and cake decorating, being creative makes me feel super fuzzy inside.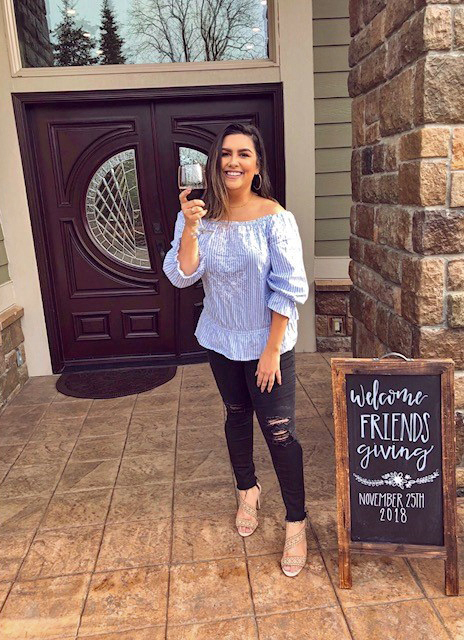 What excites you so much that it keeps you awake the night before?
Traveling! To occupy my restlessness, I usually save my packing for the night before. Ok, so maybe I'm just really terrible at packing, but I love being on the go. In 2018, I lost a lot of sleep preparing for my trips to Phoenix, Arizona, Orlando, Florida, New Orleans, Louisiana and Paris, France. But it was all worth it!
What is your favorite '90s jam?
Shoop by Salt-N-Pepa. I may or may not karaoke this every time the opportunity presents itself.
Where did you grow up? Where else have you lived?
I was born and raised here in Portland, but I tend to gravitate towards the sunshine. After I graduated high school, I packed up my '93 Honda Accord and moved to San Jose, California. In 2014, I was on the move again when I was relocated to Jacksonville, Florida to open a new Nordstrom store. When I wasn't working or at the beach, I was taking full advantage of my proximity to Disney World! It was a nostalgic cure for homesickness.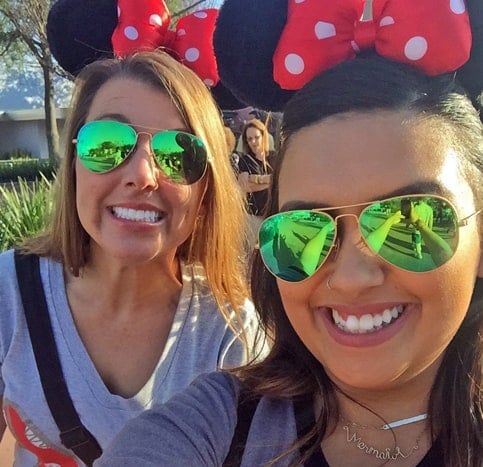 How has your career progressed?
When I decided to transition from retail to finance, I knew I would have my work cut out for me. I can admit that I was a little intimidated but ultimately, very excited to try something new. Starting in Member Services was one of the best decisions I have ever made. The environment was different from anything I had experienced, going from face-to-face interactions to taking inbound calls. However, my passion to provide excellent customer service was the same as it had been in retail. I was given a ton of great resources that set me up for success, and I maintained open communication with my manager about wanting to grow with OnPoint. It wasn't until the Indirect Lending Processor position in CUDL opened up that I began exploring my options. Being new to OnPoint, I had a fresh perspective and not a clue about where I would be a good fit. I approached my manager to ask her about the position and with her encouragement and support, I was able to get the promotion! Just two and a half years later, I had the opportunity to take on my third role with OnPoint. I'd like to think that my knack for connecting with people is a big part of how I got to my current role as a Dealer Direct Sales Representative.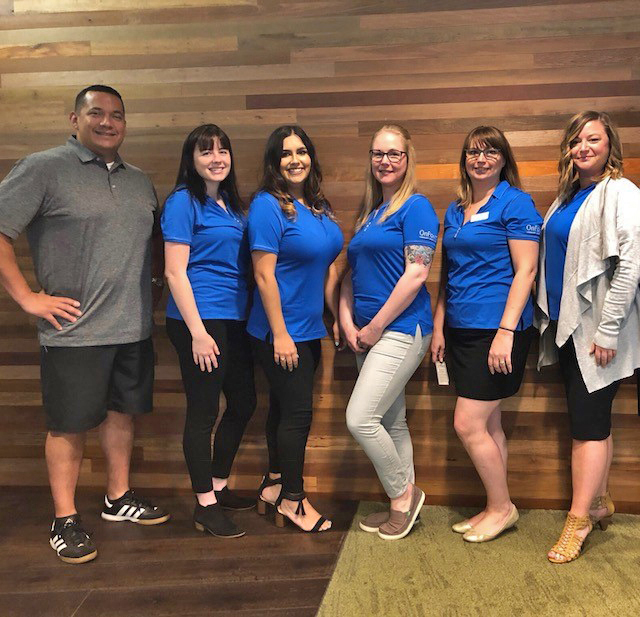 A large part of my job is visiting dealerships and fostering those relationships, but in reality, there are a ton of factors that helped me grow. Hard work, determination, curiosity (those around me know my favorite question is "Why?!") and the support of my manager goes a long way in helping me achieve my personal goals. It has been an incredible journey and I am excited to see what the year has in store for me!
Interested in joining our team? Learn more about a career with OnPoint.