The OnPoint spotlight is an ongoing blog series that highlights our employees and takes a closer look at the drive and personality of individuals on the OnPoint team. It's how we show our appreciation for their hard work while introducing them to our community. It is one way we show our appreciation for their hard work and achievements while helping our community get to know the people who make things happen here at OnPoint.
This week's employee spotlight is Michele DeBuhr, Vice President and our new West Regional Manager. Michele joined OnPoint as a Member Service Specialist and has since served in various roles: a specialist in insurance as well as training and development, Assistant Branch Manager, VP of Organization Effectiveness, VP of Consumer Credit Administrator and VP of Retail Sales. Her passion for OnPoint started early and has only grown stronger over the years.
Here is what she had to share about her life and experiences at OnPoint:
Tell us a little about yourself:
I remember becoming a member of this credit union when I was 12 years old. Later, in 1996, I started working at OnPoint. During my time here I've had the opportunity to serve in many departments, participate on committees and be involved in meaningful projects. I've always loved OnPoint, its values, and its commitment to members and employees.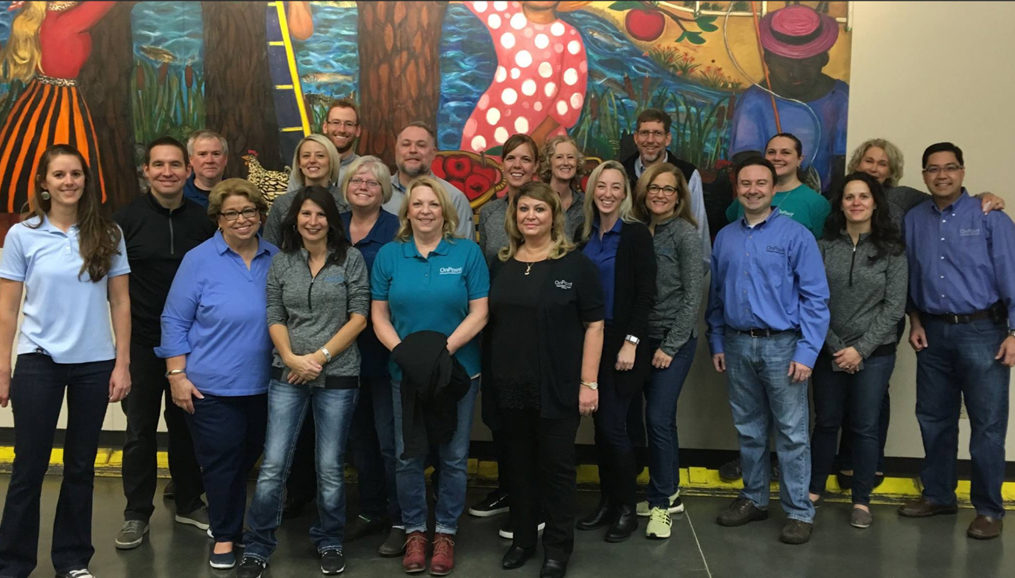 What were you doing before joining OnPoint?
As a recent college graduate, I was looking for a "real job"—back then, we searched for jobs in the newspaper—when I saw the credit union was hiring, I knew it would be a great place to work.
Please share something about your new role.
I am very excited and lucky to be working alongside Kelle Summerfield. She has so much experience working with branch teams and is an incredible leader. I know I have much to learn from her.
What is your favorite book?
I'm not sure I have a favorite, but I recently finished Dare to Lead by Brene Brown. I'm excited to incorporate some of her concepts into my habits and communication.
Who inspires you?
I am inspired by our employees who prioritize the needs of our members each and every day. Our employees genuinely care about our members and take the time to provide personalized service. This requires special energy and enthusiasm; I'm inspired by that every day.
What are you passionate about?
I get really excited seeing staff and coworkers develop their skills and reach their potential—sometimes even surpassing their own expectations. Taking time to focus on professional development requires commitment and effort. All of this is worth it when the results are achieved.
Do you volunteer anywhere?
I am a member of the Board of Directors for The Dougy Center. Approximately, 1 in 20 children will experience the death of a parent or sibling before they turn 18.  The Dougy Center provides a safe place for those children to grieve and share their experiences with others in similar situations.  I am humbled to be a part of this organization that provides such a needed service to children and families as they navigate the world after the death of a loved one.
What is something that you would like to share about the culture at OnPoint?
At OnPoint, we always take the member and the member experience into consideration in the decisions we make. It feels like members are always in the room with us as we work on projects and process improvements. We know why we are here, and it is for their benefit.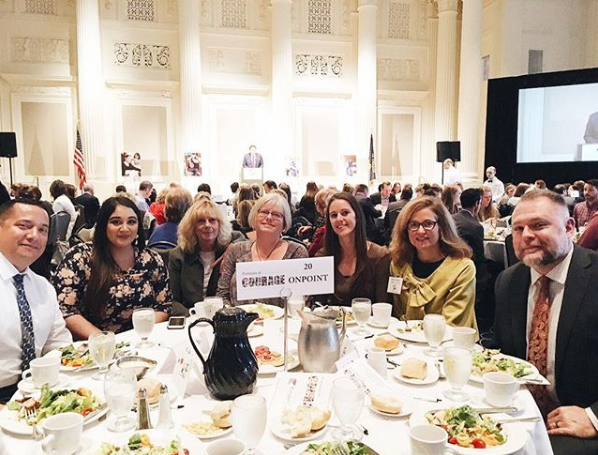 What have you learned in your career?
It's always about the people. It doesn't matter what the product is or the bells and whistles it has. It is about the people providing the products and services to the people who are our members. It is people who are at the heart of everything we do.
Interested in joining our team? Check out our current open positions.