The OnPoint spotlight is an ongoing blog series that highlights our employees and takes a closer look at the drive and personality of individuals on the OnPoint team. It is one way we show our appreciation for their hard work and achievements while helping our community get to know the people who make things happen here at OnPoint.
This week's employee spotlight is Vanessa Goldberg, she recently celebrated her one-year anniversary with OnPoint and was promoted to a Member Service Representative at our Bend Downtown Branch. In just her first year, Vanessa is already making a big impact with her team and for our members.
Here is what she had to share about her life and experiences at OnPoint:
Tell us a little about yourself.
Most people would describe me as an outgoing, bubbly, talkative person who is very passionate about my friends and family. I am originally from California, but spent 20 years growing up in Nashville, Tennessee. I come from a big family and am very close with them despite being about 3,000 miles apart. I love to hike and explore, but when I am home, I am trying new recipes or reading a book while spending time with my cat, Eos.
What were you doing before joining OnPoint?
I graduated from Middle Tennessee State University with a degree in political science. Before I started with OnPoint, I managed various retail stores while living in Tennessee and continued that career for the first two years that I lived in Oregon. When I joined OnPoint, I knew I had found my people and my passion.
What is a fear you are proud to have overcome?
My fear of heights! I recently came back from a nine-day road trip with my best friend of 11 years, and the very first day, she took me to the top of Red Canyon. I was shaking like a leaf! After getting my legs underneath me, she challenged me to hike Observation Point at Mt. Zion; 2,148 feet of gained elevation and four miles up. We succeeded, and the view from the top was unlike anything I have ever seen.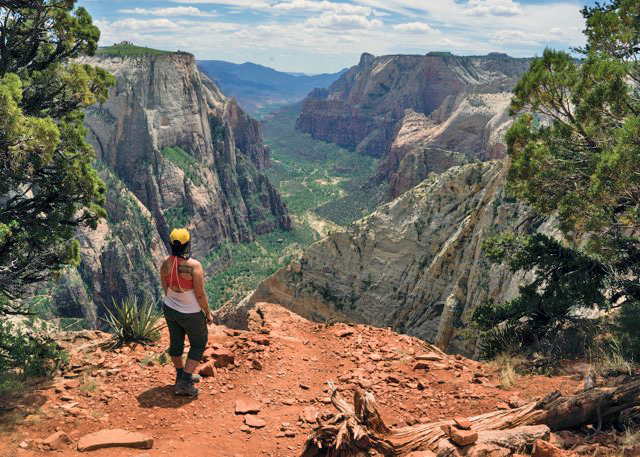 What is the "nerdiest" thing you do in your spare time?
I am a HUGE Harry Potter fan! I have read the books more times than I can count and am partial to the movies, but I love that they've cultivated a huge HP following. I have been to both of the Universal Studios "The Wizarding World of Harry Potter" and of course, have my own wand! I am not embarrassed to admit that for my 27th birthday my best friend surprised me with a Harry Potter-themed birthday!
Do you have a favorite board or card game?
Hands down, Monopoly. My family and I collected all the different editions like Star Wars, The Wizard of Oz, and How the Grinch Stole Christmas, etc. On family vacations or over Christmas break, we would set up the board in the kitchen and play every night.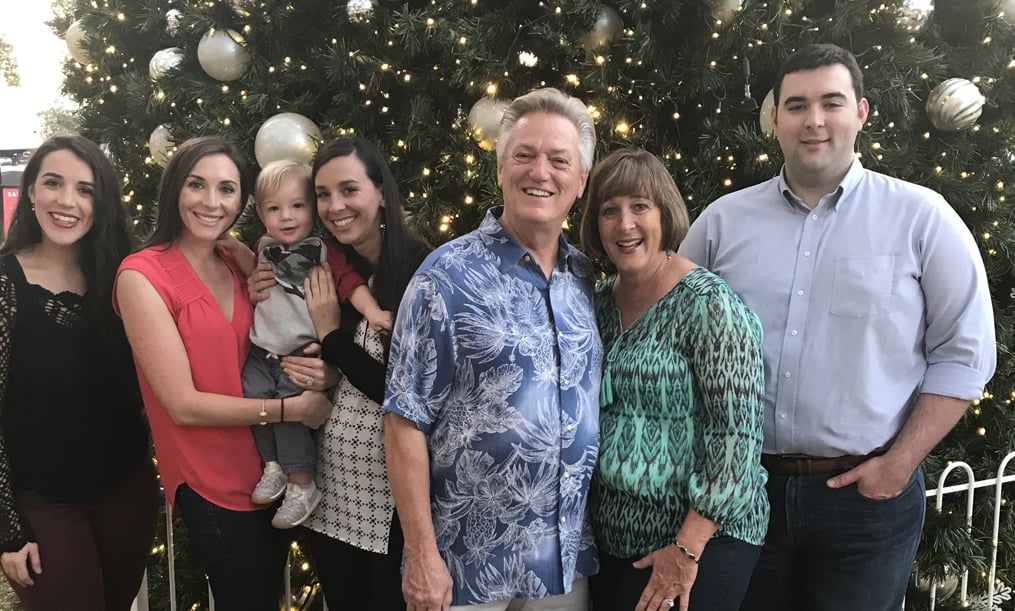 Who was your most influential schoolteacher?
My 3rd-grade teacher, Mrs. Truby. I was new to town and had a hard time with reading. She encouraged me to "be true to myself" and spent extra time teaching me how to read.
What is the most incredible view you've ever seen?
Southern Utah has the most breathtaking views. From the Red Cliffs to the vast canyons and everything in between, it was amazing. We found an area outside Grand Staircase Escalante National Monument that was rainbow-colored! I didn't know that such vivid colors could be found in nature!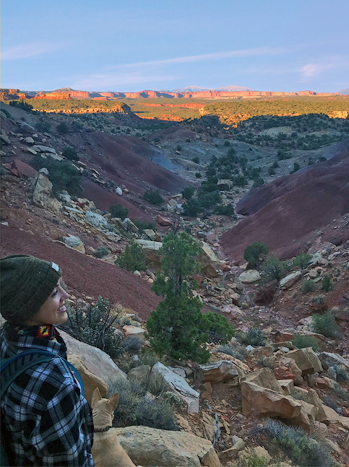 What other positions have you held with OnPoint?
I have worked as a Teller at the Bend South location and was recently promoted to Member Service Representative at the Bend Downtown location.
What can you tell us about your recent role change?
I have to say, working at the Bend South Branch for my first year with OnPoint was so much fun! We were a close-knit group and worked really well together. I was nervous about leaving and moving to the Bend Downtown Branch, but within the first two days, I felt like part of the team. Before now, I have never worked for a company that hires such hardworking, genuine individuals.
Interested in joining our team? Discover a career with OnPoint.