The OnPoint spotlight is an ongoing blog series that highlights our employees and takes a closer look at the drive and personality of individuals on the OnPoint team. It is one way we show our appreciation for their hard work and achievements while helping our community get to know the people who make things happen here at OnPoint.
This week's employee spotlight is Vanessa Mijares.
Vanessa recently took on a new role as a Mortgage Boarder at our company headquarters. Vanessa started working at OnPoint in October 2016 as a Teller where she displayed her ability to adapt to new challenges.
Here is what Vanessa had to share about her life and experiences at OnPoint:
Tell us a little about yourself.
I moved to Oregon in the summer of 2016 and I have no desire to leave – I love all of the trees, the culture and the people I have met. You can most likely catch me on the dance floor whenever there's a good beat, belting out 90's jams and today's top hits with a karaoke mic, hanging out with my family and friends, and taking pictures of my parakeet Mr. Peeps.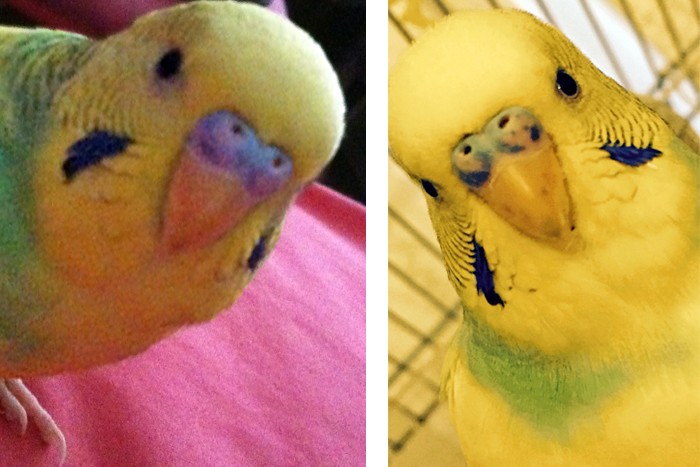 What were you doing before taking on your new role?
Before joining OnPoint, I worked for a commercial property management company in the Bay Area, California. I've only recently started my position as a Mortgage Boarder. Prior to this position, I was a Teller at the Wilsonville Branch.
What's your history with OnPoint?
I haven't been with the company for long and I came into my role as a Teller with no prior banking experience. However, I'm a fast learner and caught on to everything quickly; it helped that my team was always there with answers to the millions of questions I asked – shout out to the Wilsonville Branch! I just started my new role as a Mortgage Boarder on May 29th and I've already learned so much. Everyone in the mortgage department has been welcoming and I am excited to embark on this new chapter in my career. I feel very honored by this spotlight and the opportunities I have had in my first two years.
What is your favorite season?
My favorite season is the Fall because of the beautiful colors on the trees, the comfy clothes I get to wear, the fact that my birthday is in November, and most importantly, all the fall activities that surround my favorite holiday, Halloween!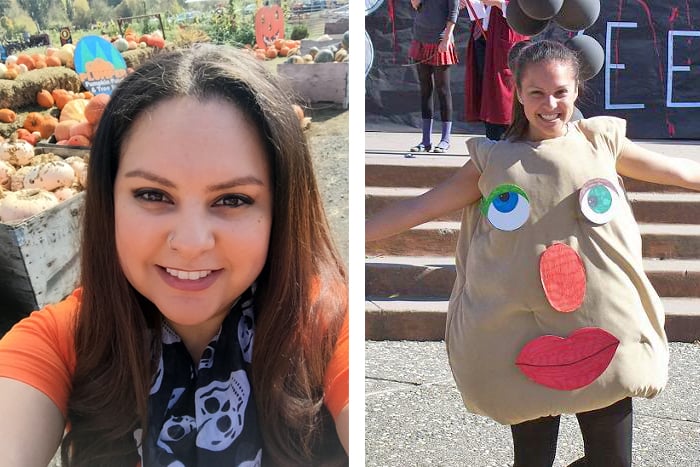 What was your all-time best-ever Halloween costume?
My all-time best costume was one I made: a tortilla chip. I created it from two giant chip-colored triangles that I sewed and wore, one on the front and one on back. I carried around a bag of tortilla chips and a jar of salsa. Unfortunately, I don't have a picture of my amazing chip costume; however, I do have a photo to share of my second favorite costume (another one of my creations) of me in high school as Mr. Potato Head.
What is your favorite '90s jam?
"Everybody (Backstreets Back)" by the Backstreet Boys. I think I have seen them in concert more than 10 times, the most recent being last November in Vegas. I once met the entire group, which was a childhood dream come true. I'm planning on reliving that experience this coming October when I go to another meet and greet in Vegas.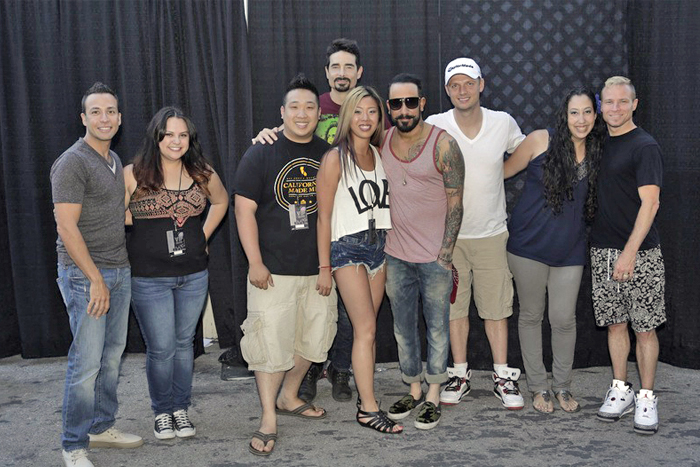 Who was your most influential schoolteacher? Why?
Dr. JoAnn Cannon at California State University, Monterey Bay. She was a professor in the health and wellness department, which was my concentration in college. She taught her students how to live in the moment and appreciate what is in front of you instead of worrying about a past that you cannot change and a future you cannot control. Thanks to her, I have adopted this mindset for my life and I strive to share it with others as she did with me.
What's the coolest experience you've ever had?
On one of my random explorations into the depths of the internet, I came across a posting for a movie premiere and after-party concert with the special guest being actor Zac Efron. Anyone who knows me knows how much I adore him. I managed to score myself some tickets to this event in San Francisco, sat in the front row of the premiere, received VIP access into the after-party, and got a T-shirt thrown to me by Zac Efron himself. That night was the coolest experience I've ever had.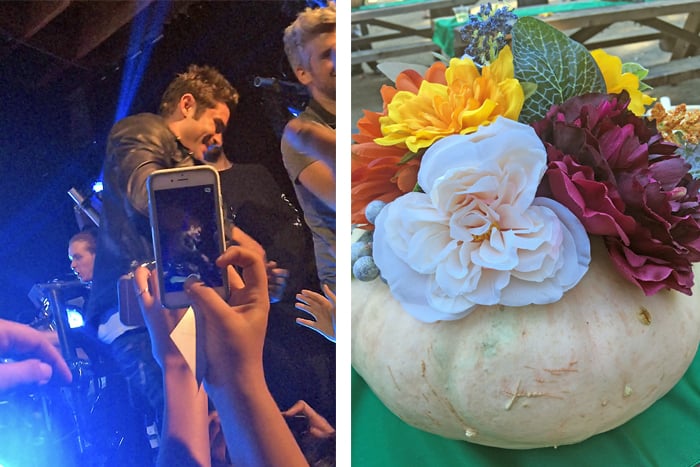 What else should people know about you?
I have a particular set of skills, skills that make me an exceptional… Event Decorator! I love coming up with concepts and themes for special occasions. I have decorated for numerous birthday parties and BBQs, baby and bridal showers, and reunions. I even successfully coordinated and decorated my best friend's wedding last fall.
Interested in joining our team? Discover an opportunity with OnPoint.