OnPoint Savers
Help them grow their holiday earnings with our high-yield savings account for kids.
OnPoint is committed to excellent member experiences.
Money doesn't care about people, but we do. When it comes to your finances, we're in it together. With OnPoint, you can check your balance, deposit checks, and pay bills from anywhere. We also offer great rates, low fees and financial education resources just for you. Yet, we're more than a place to bank.
Credit unions do well when members do well. This means if you need more from your banking experience, we're there to provide options, remove barriers and be your guide every step of the way. It also means we support community, because we know we're all stronger when every one of us is stronger. Most of all, it's about people. People like you.
Learn more about becoming a member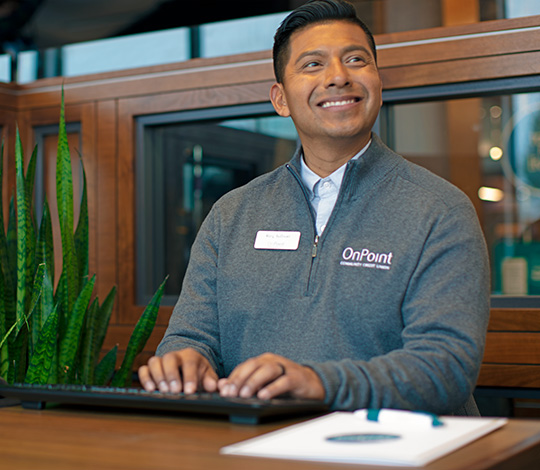 Routing number 323075880
After hours fraud support
Report a lost or stolen card
Call member services
Freeze credit card
Set travel notice
Schedule an appointment
Get member assistance.
Making an impact with your OnPoint membership.
We love being a part of our community, and that's why we're always taking action to improve people's lives for today and tomorrow. We strive to create real connections with the people and organizations within our community so they know who we are, what we do, and how much we care. Let's work together to create the future we all know is possible.
Friendly and helpful. I was with another bank for 20+ years and have never been treated as well as I have at OnPoint. Thank you.

Kenneth K.
Today's promotions & featured rates
Start fresh with a lower interest rate and no-fee balance transfer.
Now through February 28, 2022, move your existing higher-rate credit card balance to any of our OnPoint Visa® credit cards and lower your rate or monthly payment with a 1.99% annual percentage rate for 12 months. (See complete terms.) After 12 months, standard variable rates apply, based upon credit qualifications.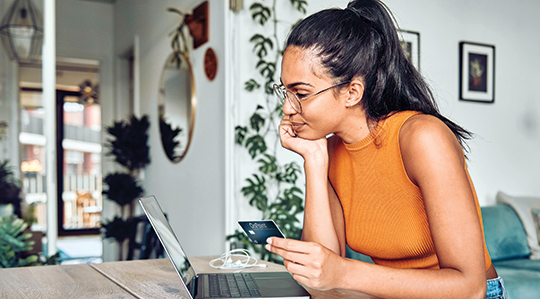 Disclosures
* APR = Annual Percentage Rate
Trending Topics
Community Impact Story
To meet a growing and critical need, Rose Haven starts with healing
Oregon has the second-highest rate of people experiencing houselessness in the country, with 35 out of every 10,000 Oregonians lacking shelter, according to the latest Multnomah County's Point-in-Time Count conducted in 2019. "This is a modest estimate, as the Point-in-Time Count does not account for those displaced by the pandemic and others who remain uncounted because of their desire to …
Read the full article
Financial Advice
15 Easy Ways to Save Money on Groceries
In times of uncertainty, you may want to reduce your monthly expenses to save more money for your emergency fund or for bills that can't wait. The stay at home orders in both Oregon and Washington have many of us eating at home more often, and driving up grocery bills. Though groceries are a necessity, it's possible to lower the …
Read the full article
Event
Enhancing your Social Security benefits
As you approach retirement, it is more important than ever to understand the role that Social Security can and should play in your overall retirement income plan. Join our live webinar to learn how Social Security benefits work for you and your spouse, and about the potential opportunities you may have to increase your benefits throughout retirement. This seminar will …
Sign up for the event