If you own a house, you have equity in your home. This can be a valuable asset, as you can leverage home equity for many purposes when using a home equity line of credit (HELOC).
A HELOC is a revolving line of credit secured by the equity in your home. Essentially, you use your home as collateral to borrow money.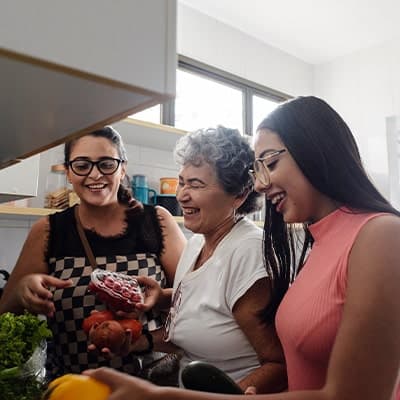 Can a HELOC be used for anything?
Yes! You have considerable flexibility regarding what you do with the money you get from a HELOC. However, the reality of HELOCs is a bit more nuanced. This is because only some opportunities to use your HELOC are of equal merit. For example, while HELOCs may be one of the best ways to fund a home improvement project, it's not a responsible way to finance a shopping spree.
Pros of a home equity line of credit.
HELOCs are popular for more than just flexibility. They offer additional benefits, including:
Quick and easy access to cash.
Low interest rates compared to some loan types.
They may be easier to qualify for than other kinds of loans.
They may be tax-deductible.
They are often a safer option than other forms of borrowing.
When is a HELOC not a good option?
Just because you have a HELOC doesn't mean you need to—or should—use it for anything. It may not be in your interest to get or use a HELOC for the following reasons:
You're having trouble paying your mortgage.
Interest rates are high or may rise.
You don't want to chance a negative impact on your credit score.
You need an emergency fund. HELOCs aren't always a reliable source for this.
The repayment terms may not work for you.
You are looking to refinance your home soon. Having a HELOC could prevent you from having the option to refinance.
How to use a HELOC to your advantage.
1. Home renovation or upgrades.
Getting a HELOC for a remodel or renovations is incredibly common—it's one of the main reasons people sign up for this credit line. With this money, your dream gourmet kitchen or spa bathroom could be a reality. HELOCs are ideal for home improvement projects because:
Interest rates for HELOCs are lower than those for unsecured (e.g., personal) loans and credit cards.
You may be able to access more funds than you would with a traditional loan.
You continue to boost your home market value and build equity while living in your house.
HELOCs enable you to pay for the reno work in installments.
2. Preparing a home for sale or adding accessibility.
Getting a house ready for sale or installing accessibility features can be costly. For many, HELOCs are a great way to make home improvements that add value—making your house more functional while you live there and worthy of a higher asking price when you move. You can use a HELOC to replace old appliances, update fixtures, and do necessary repairs or modifications.
3. Preparing a vacation home or income property.
A HELOC can be a great way to fund renovations on a secondary residence or rental property. You can also use the funds to cover costs for furniture, repairs and more so your property is appealing, comfortable and more profitable.
4. Repaying student loans or paying off medical debt.
Did you know that you can use home equity to pay off debt? The money you get from a HELOC can be applied to the hefty or long-term sums you've borrowed for educational or healthcare needs. You might be able to say goodbye to your student loan debt or doctor bills sooner than you expected.
5. Consolidating high-interest loans or credit cards.
A HELOC can be used for debt consolidation as well. You can use it to pay off more expensive forms of debt and replace them with a single, lower-interest loan. This can save you money in the long run and help you get out of debt faster.
6. Paying for a wedding, vacation or large expense.
A HELOC can help make large expenses—like weddings, vacations or other big-ticket purchases—more manageable. The interest rate is usually lower than a loan or credit card, meaning you can reduce the overall cost of the event or item. Additionally, you can access a lump sum that can be paid off in installments.
7. Financing a new business.
HELOCs don't have to be used for personal purposes. With a lower interest rate than many other financing and the ability to repay over time, HELOCs are attractive for entrepreneurs. You can use the money to cover start-up costs and purchase necessary resources.
8. Paying taxes or legal fees.
A home equity line of credit can be an effective way to cover taxes and legal services by making them cheaper and easier to pay for, compared to paying with credit cards or relying on a personal loan. HELOCs are also helpful for handling a sizable tax or legal bill in one lump-sum payment.
9. Large household purchases.
Buying durable goods for your home, such as furniture, appliances or electronics can be daunting and expensive. A HELOC may be the solution to making your house feel like home sooner and at a lower cost. Instead of needing to save up over time, your home equity credit line could help you get everything you need at once.
10. Unexpected expenses and opportunities.
While a HELOC doesn't replace true emergency savings — like in the event of a job loss — it can be handy when less drastic "surprises" pop up. If you're faced with a sudden opportunity or an unforeseen obligation, you can use a HELOC to:
Buy an investment property
Make a down payment
Invest in a small business
Pay for car repairs
Help pay for college tuition
Cover elder care expenses
Pay veterinarian expenses
Cover funeral expenses
How long do you have to repay a HELOC?
As with any form of credit, the repayment period is a key detail to understand before applying for a HELOC. Generally, HELOCs have a 5- to 10-year draw period (during which you can borrow money) followed by a 20-year repayment period. You will make monthly payments toward the interest portion throughout the loan term. Once you are in the repayment period, you will also start paying down the principal.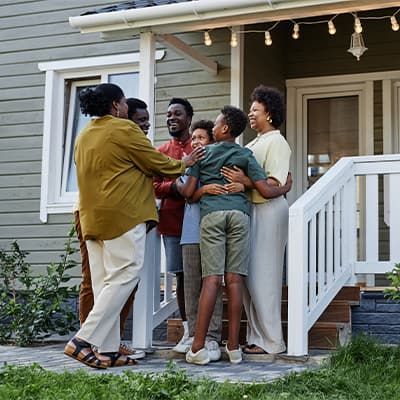 What happens if you don't use your HELOC?
There are no penalties for not using your HELOC immediately after opening it. You only pay interest on what you spend, not the total amount of the home equity line of credit available. However, you may have to pay an annual fee or make regular payments during the draw period to keep your line of credit open.
Learn more about applying for a HELOC.
A HELOC can be a valuable tool to help manage large purchases and handle unexpected expenses. With a low interest rate, fast access to a lump sum of money, and the ability to repay over time, it might be your ideal financing option. At OnPoint, we can walk you through applying for a HELOC or discuss other options suited to your needs.