When selling a home, 79% of homeowners make improvements to their house. Upgrades can range from low-cost painting jobs to more substantial investments like a kitchen remodel. These types of projects can make the property more attractive to buyers and increase its value⁠—some remodeling projects can provide a return of over 90% on the initial investment.
In most instances, you will likely not recoup the cost of your remodel if you plan to sell immediately. However, if you're not planning to sell your home in the near future, or if you're able to find a way to save on construction costs, you may want to consider these seven home improvement projects that offer great return on investment (ROI):
1. Kitchen remodel.
Depending on the age and condition of your home, you may need to completely gut the kitchen and start over from scratch. Alternatively, you may only need to replace the appliances and spruce up the existing counters and cabinets.
In our region, the average cost of a complete remodel is $84,846 and increases the value of the home by approximately $45,370, representing a 53.4% ROI.
Meanwhile, the cost of a minor upgrade averages $29,088 and increases the property value by $22,944 for an ROI of 78.9%.
2. Bathroom remodel.
In our region, nearly 45% of housing units were built prior to 1950. The seafoam green porcelain hasn't exactly aged well since those days. After more than half a century, it's likely the tile isn't holding up well, either.
An updated bathroom with a modern look can add a lot to a home's value. In our area, a mid-range bathroom remodel averages $27,330 and increases the home's value by $18,316 for an ROI of 63%.
Adding a bathroom can greatly increase a home's value, albeit at a higher upfront cost. In our area, a mid-range bathroom addition costs $48,758, increasing resale value by $32,176 for a 66% ROI.
3. Window and door replacement.
When potential buyers pull up to your home, windows and doors are among the first things they notice. Not only do these assets add to the aesthetic of the house, but also to its safety and ability to conserve energy.
Outdated, well-used windows and doors may not have the same security standards as their modern counterparts. Likewise, drafty trimmings can increase the amount of energy it takes to heat and cool the house.
In the Pacific Northwest, you can expect to recoup roughly 90% of the cost of replacing your entry and garage doors. Likewise, you can gain 81% ROI on the cost of window replacements.
4. Roof replacement.
Much of the Pacific Northwest receives an average of 45 inches of rain per year, 7 inches more than the national average. That means the average roof takes on the entire 300-foot depth of the Columbia River every six and a half years.
Considering the beating a roof takes over its lifespan, it may be a good idea to replace it prior to selling. No one wants to buy a home with a leaky roof—as leaks can lead to even more costly repairs due to water damage.
A new roof not only adds curb appeal but also increases the home's value. In the Pacific Northwest, a new roof project costs $22,636 on average and boosts resale value by $15,247 providing approximately 68.2% ROI.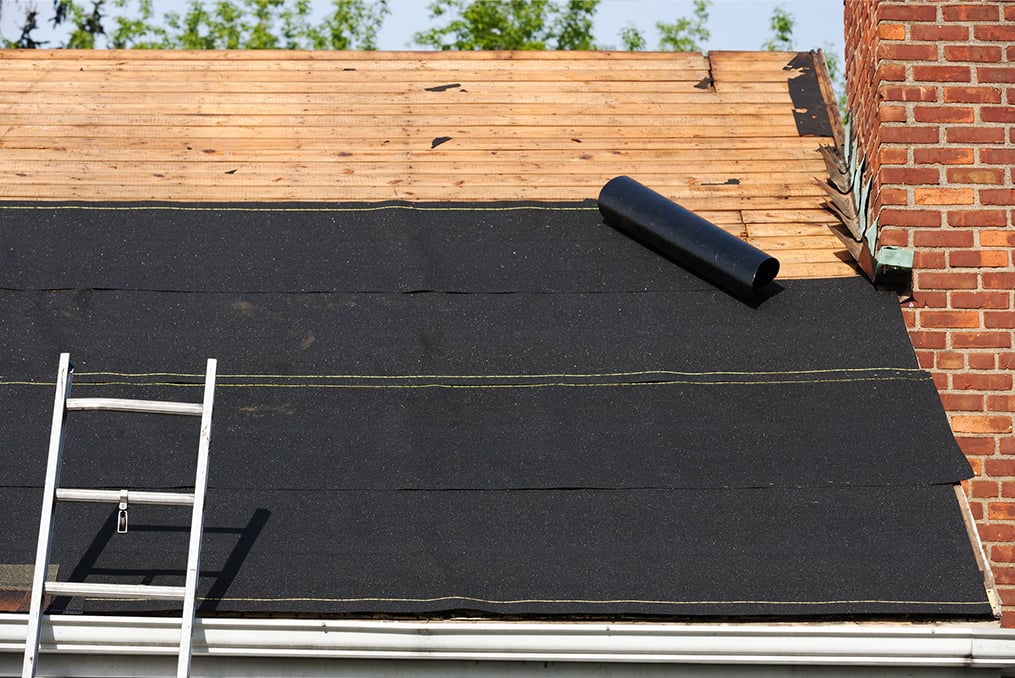 5. New gutters.
If you're thinking about replacing your roof, you should also consider replacing your gutters. Consider this: An inch of rainfall adds up to 1,900 gallons of water pouring through your gutters. Over a year, that's roughly 85,500 gallons.
Old-style gutters with open surfaces are prone to clogging, especially when the home is surrounded by tall trees. When they get congested, water can seep into the foundation of the home and flood the basement.
The cost to add modern seamless gutters to a home ranges between $2,000 and $5,580 nationally. Direct ROI for new gutters is tough to calculate, although new gutters can save you from costly repairs caused by preventable water damage.
6. Deck addition.
The ability to enjoy the splendors of summer from the comfort of your own yard is a major draw for many homebuyers. Decks and patios offer the perfect environment to sit back, relax and watch the hummingbirds visit your flowers.
Adding a deck to your home can greatly increase its appeal. Adding or extending a deck typically costs between $3,920 and $10,540 providing a 70% ROI. Adding additional shade with tree cover or a roof can add to the appeal.
7. New siding.
Perhaps the most noticeable curbside improvement you can make to your home is replacing the siding. Wood siding typically lasts around 20 years and may warp or rot over time. Vinyl siding can last 40 years or more with very little maintenance.
Try to choose a color with broad appeal. Bright, vibrant colors may look nice to you, but they could put off a segment of potential buyers. On average, siding replacement can provide up to 67% ROI.
Each of these projects can be modified to fit your budget. Not every home needs a complete remodel to recoup its value. In many cases, a few small projects can get your house market-ready. If you're looking to sell in the near future, it's important to understand what kind of ROI you will receive from your investment. Some repairs or upgrades may be necessary to attract buyers, while others may not be necessary. If you're trying to increase the overall value of your home, consider doing it yourself if you have the time and ability.
Learn more about how OnPoint Community Credit Union can help you make your plans for the future a reality.