Making updates to your home can make your space feel more personalized and increase the value of your home over the long-term. As beneficial as home improvement projects are, costs tend to rise quickly. If you don't have the cash on hand to complete your project, here are five of the best ways to finance home improvements:
Use home equity to finance home improvement projects
There are several ways to take advantage of your home equity to make improvements to your abode.
Home equity line of credit
A home equity line of credit (often referred to as a HELOC) may be the flexible financing choice many homeowners need. With this option, the borrower has access to a set amount of home equity but can use it whenever they want, in increments or all at once up to the amount they have been approved.
The borrower draws from the line of credit as needed, then pays interest only on the amount used. A flexible line of credit can be helpful for budgeting for the renovation and for having a back-up plan in the event of a change order or another unexpected situation that arises and increases the cost of the renovation. Having the line of credit available can also be helpful for completing long-term projects in stages.
HELOC interest rates are typically variable, which means they can increase or decrease depending on market conditions. If you're looking for a fixed rate, a home equity loan could be a better option.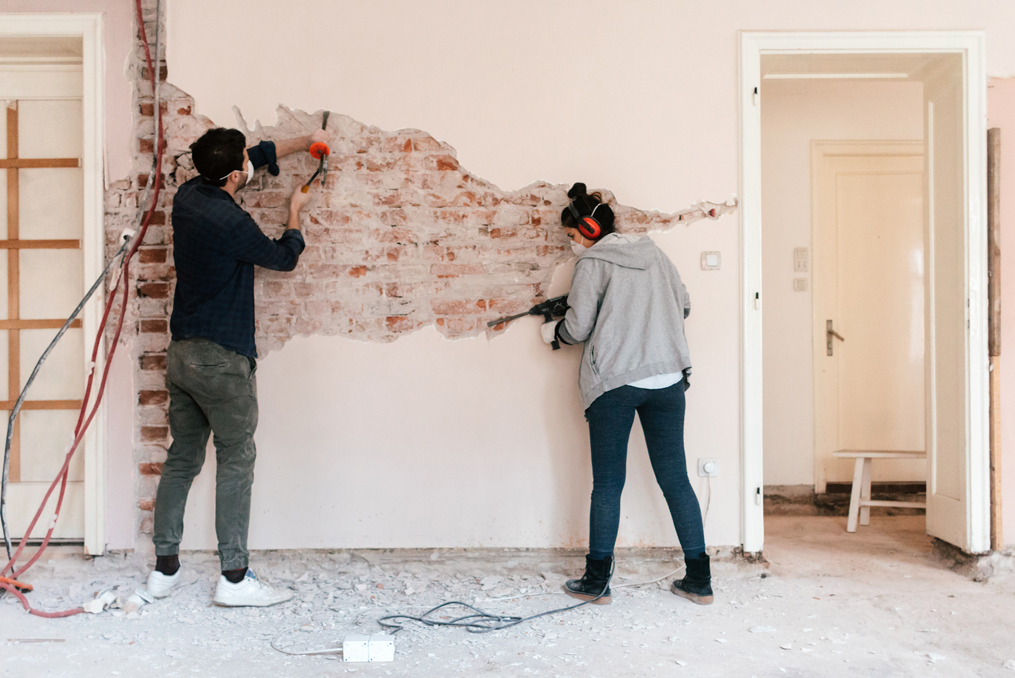 Home equity loan
Home equity loans are similar to HELOCs in that they're both based on the amount of equity built up over time. With this option, rather than having access to a revolving line of credit, the equity (all or some of it—it's up to the borrower) is converted into a fixed-rate loan.
One benefit of taking out a home equity loan rather than a HELOC is interest rate stability. The loans typically have a fixed interest rate, so the borrower knows how much each payment will be well in advance.
Cash-out refinance
Cash-out refinances are similar to home equity loans in that the amount you receive is based on available home equity and that they're given to the borrower in a lump sum. The one significant difference is that a cash-out refinance replaces your mortgage while a home equity loan is a separate account altogether.
When choosing between a cash-out refinance and a home equity loan, interest rates alone may not be the best way to determine the appropriate option. Also, factor in other considerations like loan balance, loan term and long-term plans when making your decision. A mortgage loan officer can help you determine your best option.
Use a loan to pay for home renovations
While utilizing acquired home equity can be advantageous in some circumstances, there are other instances where taking a different route might be a better idea.
If you don't have much equity built up in the first place, you may be better off letting it accumulate longer and seeking out another strategy for paying for your home renovations. This way, you won't deplete this resource just as it's starting to grow.
Interest rate is one of the most impactful aspects of any loan. If you have a low mortgage interest rate, getting a cash-out refinance could replace it with a heftier one that could cost you more in the long run, raise your payments, or add to the length of your loan. Maintaining your current mortgage and finding another financing method could be the best option in this situation.
Two common options for financing home improvement loans without tapping into home equity are personal loans and credit cards.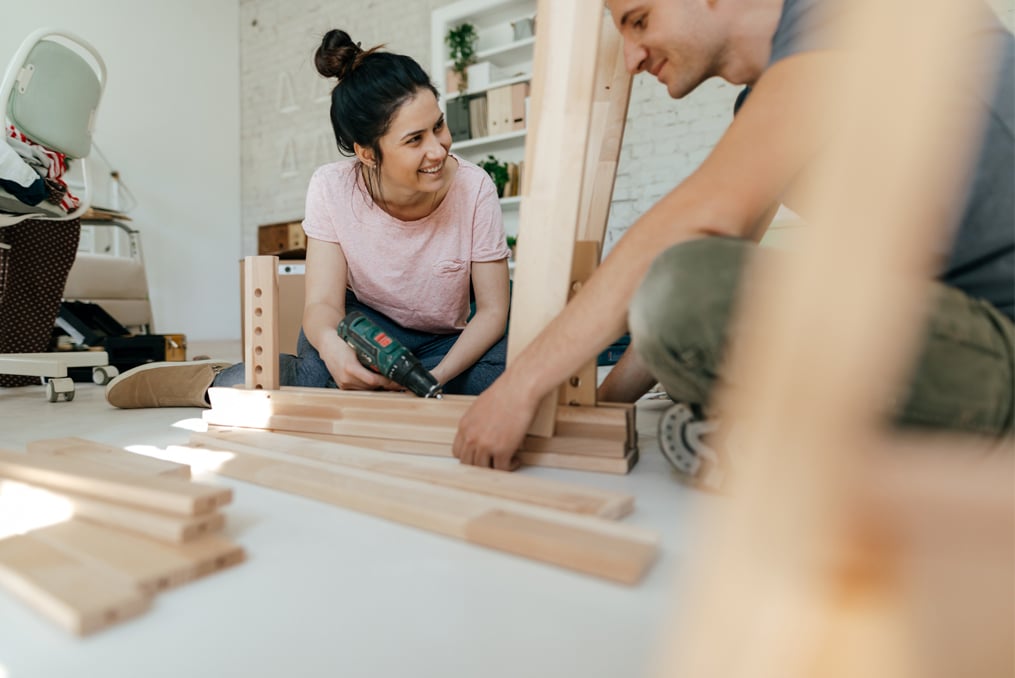 Personal loan
In years past, many homeowners could deduct interest payments made on home equity loans and lines of credit when filing their taxes, making these valuable investments. However, the new tax law passed in late 2017 set limits to this benefit, making them less appealing to some borrowers. As a result, some may be more inclined to consider a personal loan.
These have a few significant advantages over products that use home equity. With a personal loan, the borrower's home isn't used as collateral, which means the home isn't put directly at risk if the homeowner defaults on their loan. Additionally, there may be less closing costs associated with a personal loan. The downside is that personal loans are often unsecured loans, or may need some other kind of collateral to secure the loan. Without collateral, qualifying for a personal loan may be more difficult and the total amount of the loan will be limited.
Credit card
Credit cards are similar to HELOCs in that they're both revolving loans, which means the borrower can draw funds as needed. Like any other type of loan, interest rate matters when choosing a credit card for home improvement projects. Credit cards may have higher rates than different types of loans, but many cards also have low introductory APRs. Borrowers could benefit by using a credit card with a favorable initial interest rate and making an effort to pay off the bill by the time the introductory rate ends.
Are you planning a home renovation? Reach out to us. We'll talk with you about your goals and needs, and help you determine which financing method is best for your next home remodeling project.