A loan can help people in a variety of situations⁠. As consumer debt reached a new all-time high in 2021, you may be one of the many people considering a loan to fund education, a car, a home, a business opportunity, an emergency, or to consolidate debt. Choosing the right loan for your needs and financial situation is essential whenever borrowing money. The most common loan types include:
Personal loans and lines of credit
Auto loans
Student loans
Home loans—mortgages and HELOCs
Credit cards
Business loans
This guide offers additional details about these loans, their advantages, when the loan can benefit you most, and other factors to consider.
Personal loans and lines of credit.
Personal loans are versatile. You can use them for various purposes, including consolidating loans or covering medical bills, wedding expenses, moving expenses, or even a funeral. Why do people choose personal loans? The average personal loan has an interest rate between 10-28%, which is often lower than the average interest on debt such as credit cards⁠—which is why 61% of people plan to use their personal loans to pay off high-interest debt.
A personal loan will typically be either secured or unsecured. A secured personal loan means that the loan is secured by collateral, such as a savings account balance. In this example, savings account funds would be locked until the borrower repays the loan according to the loan terms. A savings secured loan may also be a good option to help build credit or repair damaged credit. An asset such as a car or home can also serve as collateral at some financial institutions. However, auto and home loan rates are typically lower than personal loan rates. If you own your car or have home equity, consider an auto loan or HELOC over a personal loan.
Alternatively, an unsecured personal loan does not require collateral. Since the lender takes on increased risk with an unsecured loan, they may have higher interest rates and stricter credit requirements.
Advantages of a personal loan or personal line of credit:
Flexible options for spending loan funds
Interest rates may be lower than some credit cards and high-interest financing options
Unsecured personal loans do not require collateral
Get the most from a personal loan:
Fund a large purchase or multiple purchases
Pay off high-interest debt
Utilize a high credit score and asset to secure a better interest rate
Other factors to consider:
Are you eligible for other loan types with more favorable loan terms?
Does the loan include fees or early pay-off penalties?
Auto loans.
You may benefit from an auto loan if you want to buy a car, truck, van, or another vehicle. The vehicle secures the loan as collateral⁠, lowering the lender's risk and resulting in better interest rates for buyers. Auto loans are widely available from many different sources, including banks, credit unions, online lenders and directly from dealerships. The total cost of borrowing can vary widely depending on the loan source. You have many options, and this is one reason why shopping around and securing a preapproved auto loan before going to the dealership can put you in a better bargaining position.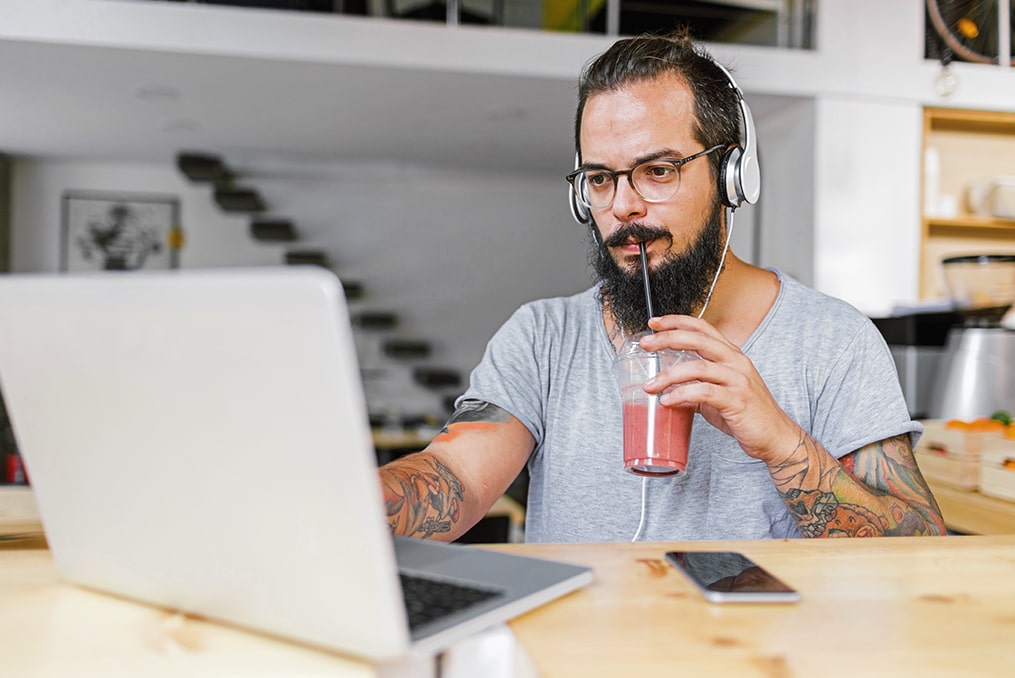 Advantages of an auto loan:
Loans can be personalized to meet your needs, with longer or shorter loan terms so you can prioritize minimizing the cost of your loan (shorter loan duration) or minimizing your monthly payment (longer loan duration)
Options available for people with lower or higher credit scores
Many borrowers have more purchase options than when buying vehicles with cash
Get the most from an auto loan:
Flexible upfront costs for purchasing new or used vehicles
Refinance auto loans for a better interest rate
Repair damaged credit with consistent on-time payments
Other factors to consider:
Prioritize negotiating the vehicle purchase price and getting the best interest rate over accepting terms based solely on monthly payments
Term length should be both appropriate for your monthly payments and the expected long-term value of the vehicle
Whether loan terms are likely to result in negative equity—do you expect to owe more than the vehicle is worth when it comes time to purchase a new vehicle?
Student loans.
You can take out a student loan if you need assistance paying for tuition, textbooks and supplies, housing, and living expenses while going to school. You can secure a federal student loan or take out a private student loan from a private lender. Typically, the rates are relatively low for federal student loans, between 3.5% and 7%. Private student loans can peak at over 30% interest.
Advantages of a student loan:
It makes pursuing higher education possible for many
Consistent, on-time repayment can benefit your credit profile
Federal student loans are available with little to no credit history
Opportunity to refinance your student loan at a later date
You might benefit the most from a student loan if you:
Cannot afford higher education without a loan
Want to pursue a profession with higher future earning potential that requires a degree
Qualify for a low-interest federal student loan
Have a high credit score or co-signer (for a private student loan)
Other factors to consider:
Do you understand how acquiring student debt may impact future financial decisions?
How will your education influence your earning potential over your lifetime? Do the benefits outweigh the risks?
Most often, student loans will never be forgiven—even in bankruptcy
Home loans—mortgages and HELOCs.
A mortgage makes the dream of homeownership a reality for many people. There are a wide variety of home loans, and some require little to no down payment—especially if you're a first-time home buyer. Lenders consider mortgages one of the safest types of loans because people are highly motivated to keep their homes, and the property secures the loan. The total Annual Percentage Rate (APR) for a mortgage loan will depend on many variables such as the lender, type of loan, down payment, credit score and your loan terms.
Once a homeowner establishes equity in their home, they can consider a home equity line of credit (HELOC) which is a type of second mortgage—another loan secured by the property. A HELOC has similar flexibility to a personal line of credit, but securing the loan with property can lead to lower interest rates.
Advantages of home loans:
It makes homeownership possible for many that cannot purchase a house with cash
Relatively low interest rates compared to other loan types
The interest may be tax-deductible
Opportunity to refinance your mortgage at a later date if interest rates or terms improve
You might benefit the most from a home loan if you:
Already own a home and want to use your home equity to finance large expenses, consolidate debts, or as an open-ended line of credit
Other factors to consider:
Credit cards.
A credit card is an open-ended financing option that can support your spending habits and often comes with perks. A credit card can be paid off monthly or carry a balance ongoing. Borrowers are only required to meet minimum payment requirements and spend within the card's borrowing limits. Unlike some financing, where you receive total funds upfront and pay it back, a credit card is a line of credit that cardholders can use at their discretion.
Advantages of credit cards:
Flexible repayment beyond minimum payments
Credit cards often come with enhanced security compared to debit cards
You may be able to reap the benefits of the card without paying interest on the card if you repay the balance in full by the specified date in your credit card terms
Many different cards are available depending on personal needs and creditworthiness
Get the most from a credit card:
Securely manage frequent purchases
Make large purchases and pay them off over time
Access to a credit line for emergency expenses
Earn rewards in the form of points that can be redeemed or give cash back on purchases
Other factors to consider:
Some cards come with an annual fee
Missing payments may result in a late payment fee or rate increases
Rewards may expire—use them before they do
Carrying a credit card balance month over month and making only the minimum payment can add up over time and significantly increase the cost of your purchases
Small business loans.
Business financing can provide funds and flexibility to help expand your business. Small business loans can address different needs, including making a large purchase, managing cash flow, purchasing a vehicle or financing commercial real estate. Here are the most common types of business loans:
Business line of credit: A business loan that allows you to access funds on an as-needed basis and only pay interest on the amount borrowed
Business term loan: A business loan with a fixed interest rate and regular payments for the life of the loan
Business auto loan: A business loan that provides a means for purchasing or refinancing vehicles for your business
Business credit card: A revolving line of credit that businesses can use to make secure purchases, separate business expenses from personal expenses, earn rewards, and cover unexpected expenses
Commercial real estate loan: A business loan that can purchase or refinance a commercial property


Advantages of small business loans:
Access to capital for growing an established business
Help manage fluctuations in day-to-day cash flow and business operations
Separate personal funding from business funding
Get the most from a business loan:
Achieve a detailed vision and plan for business growth when there's a need for capital to meet strategic objectives or fund updates to a business
Available to a variety of business types, including sole proprietorships, general partnerships, corporations, limited partnerships (LPs), limited liability partnerships (LLPs), limited liability companies (LLCs), and unincorporated associations or clubs
Other factors to consider:
Flexibility on repayments—as businesses can experience rises and falls in revenue
Whether using personal collateral to secure business funding makes sense for you
Financial reporting obligations for the business
What type of loan should you choose?
There are many different types of loans, and each has its advantages, best use cases and key considerations. In addition to the standard loans we've covered here, an experienced loan officer can help you navigate different subcategories and options. By having a basic understanding of loan options, you're in a better position to evaluate loan options that fit your needs. You can also have better discussions with a lender before applying for financing.
Always make sure that you understand loan terms, and don't be afraid to ask any questions or voice concerns during the loan process. While loans offer you excellent opportunities to purchase or invest, they are long-term commitments. Accordingly, it is essential to fully understand that commitment and make the best decision for you. Remember to borrow responsibly by only applying for financing that you can afford. For additional financial education resources, visit our free educational resource Enrich.