It's in our DNA to give back, and the holiday season provides us with a chance to get everyone involved. For the second year in a row, we gave our community a voice in OnPoint's end of year giving. We asked our social media followers to nominate local nonprofits that are doing meaningful work. Participants could vote through OnPoint's social channels by commenting on our posts and the nonprofit with the most entries received $2,500.
We kicked off the social giving campaign on Giving Tuesday, December 3, and wrapped it up on December 13. We received a total of 407 votes and the winner was Brown Girl Rise! This Portland nonprofit works with girls of color grades 3-9 to help them "reclaim their connection to body, community, land, health and creativity to cultivate a just future where we rise together." The organization does this through workshops on social justice, cultural traditions, art, design, STEM, body-positivity, nutrition and culturally-relevant healthy relationships.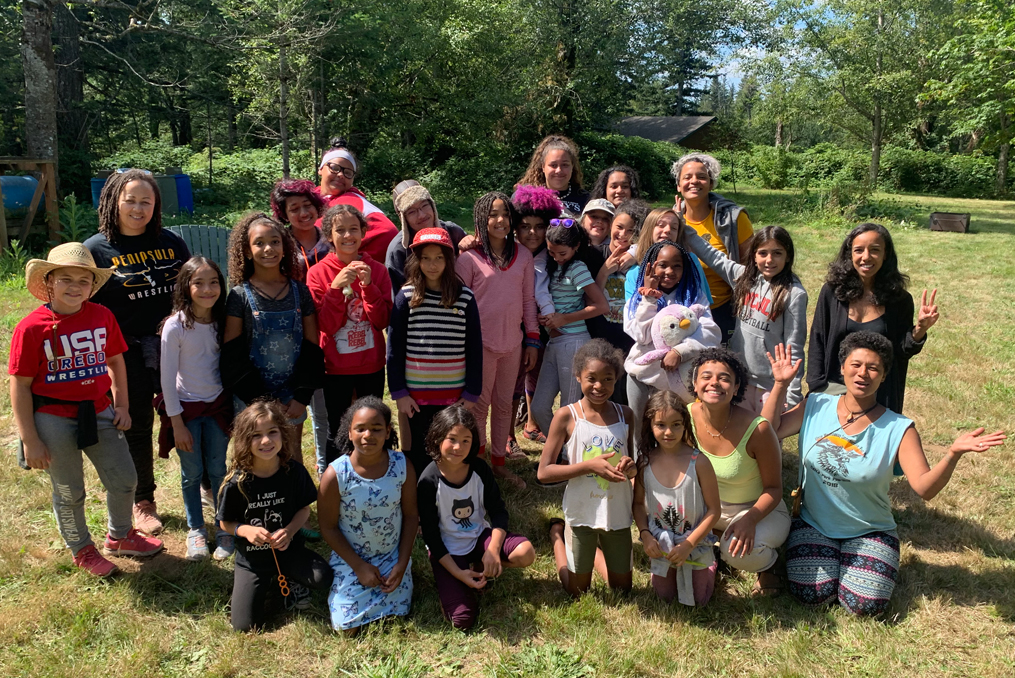 "The Brown Girl Rise leadership team is grateful to OnPoint Community Credit Union for this social giving campaign and to our community for advocating for us to receive these funds. This funding will support us in providing programming for our two cohorts of brown girls and femmes through 2020. This money will go directly toward paying our first-ever program coordinator, training our facilitators who work directly with BGR youth, and covering overhead costs for our Saturday workshops."
To deepen our impact, we're also donating $1,000 to each of the five incredible nonprofits that received the next highest entry totals. Check out the amazing work being done by these runners-up:
Girls Build: Girls Build inspires curiosity and confidence in girls through the world of building. They accomplish this through summer camps, after school programs and female prison programming. Allowing girls the opportunity to learn the building trades⁠ so they can begin fulfilling careers—directly out of high school⁠—that provide living wages and can provide for a family.
Homeless Youth Law Clinic (HYLC): The mission of HYLC is to provide legal services and advocacy to Portland-area youth who are experiencing homelessness and/or the consequences of the juvenile justice system. The organization relies on a community lawyering model where clients are the experts. They go where the clients are and build an advocacy strategy from their perspectives.
NW Association for Blind Athletes (NWABA): The organization's mission is to provide life-changing opportunities through sports and physical activity to individuals who are blind and visually impaired. NWABA serves individuals of all ages and abilities who are blind or visually impaired as well as their schools and families across Washington, Oregon, Idaho and Montana. In 2018, more than 1,500 people were served through NWABA's five life-changing programs. We are pleased to make a direct donation to their summer program, Camp Abilities.
Bloomin' Boutique: Bloomin' Boutique is dedicated to giving a "hand up" by providing new clothing, shoes, bedding and personal care items to underprivileged children, empowering them to become confident, constructive members of their communities. They work with boys and girls from infancy through 18 years. Using a referral process, the organization partners with other community organizations and agencies that provide these services with the greatest impact.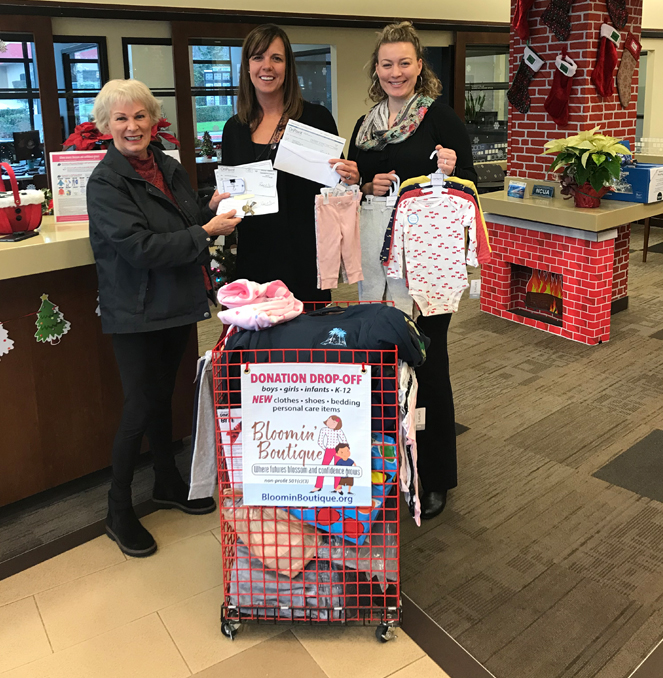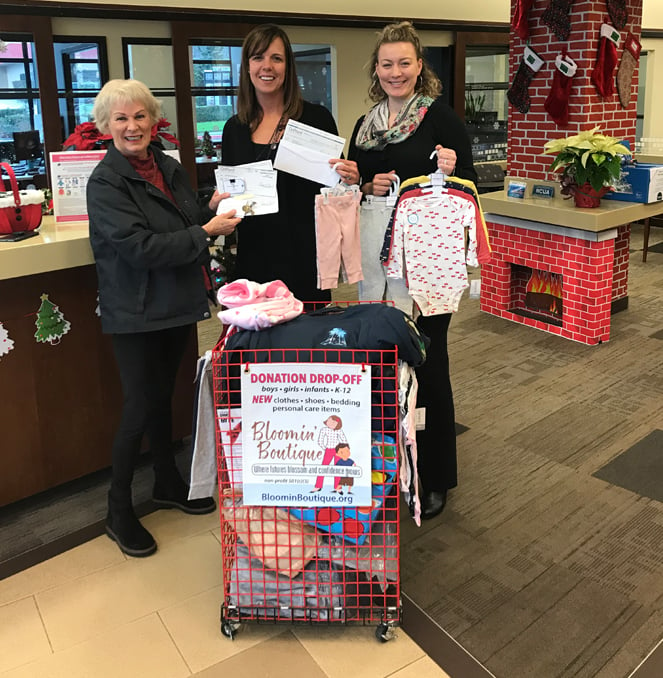 Wild Diversity: Wild Diversity supports community-building by creating safe and welcoming spaces in the outdoors for people of color and the LGBTQ community. They support the many different ways that people in the community like to get outside. This includes activities like backpacking, hiking, rock climbing and paddling. They also work to build community and host workshops on fire making and safety, compass and maps navigation, bird watching, fermentation, camp meals, food dehydration and much more.
Our community has always been at the heart of OnPoint. We empower our members to share their voices, regularly encouraging them to introduce us to non-profits doing outstanding work in the communities we serve. These connections expose OnPoint to new organizations and help take existing relationships to new heights.
Our annual social giving campaign followed our employee giving campaign, during which our employees were involved in our efforts to give back. Each of them had $100 to direct to organizations that are making a difference in our community. Employees had a choice of three nonprofits and could direct their dollars to one or a combination of them. This year, we donated $73,000 on behalf of our employees with $32,520 going to Meals on Wheels People, $20,437 to JOIN, and $20,370 to Neighborhood House. To broaden its impact across the region, OnPoint also allocated $5,000 to be distributed among employee-selected nonprofit organizations. Recipients of these donations include Looking Glass Community Services in Eugene, Yamhill Community Action Partnership in McMinnville, and Bethlehem Inn and St. Vincent in Central Oregon.
In total, we've donated more than $85,000 to 13 impactful organizations throughout our holiday season giving campaigns. We want to say a big "Thank You" to everyone who participated. When we come together, we can make even bigger strides toward building a stronger, healthier community.
To learn more about OnPoint's commitment to the community, visit www.onpointcu.com/community-giving/.