When 16 schoolteachers first came together in 1932 to form our credit union, their goal was simple: create a safe place to save money and provide low-cost loans to other teachers and their families.
After 90 years of building on that sense of community, OnPoint Community Credit Union has grown to 55 branches and 500,000 members! We're grateful to every one of our members for their loyalty and for welcoming us into their neighborhoods across Oregon and SW Washington. While we've grown a lot over these 90 years, we are just as committed to doing what is right for our members as the day we were founded.
To say thank you and celebrate our success together, we invite you to enter our celebration sweepstakes, where more than 90 lucky winners will receive $500.
500,000 members, 500,000 stories.
OnPoint's purpose is to strengthen our community by supporting financial growth and well-being, one person at a time. Every one of you has your unique story, and it's these stories that inspire us to deliver extraordinary service and value, while investing back into the places we call home.
Willie Binns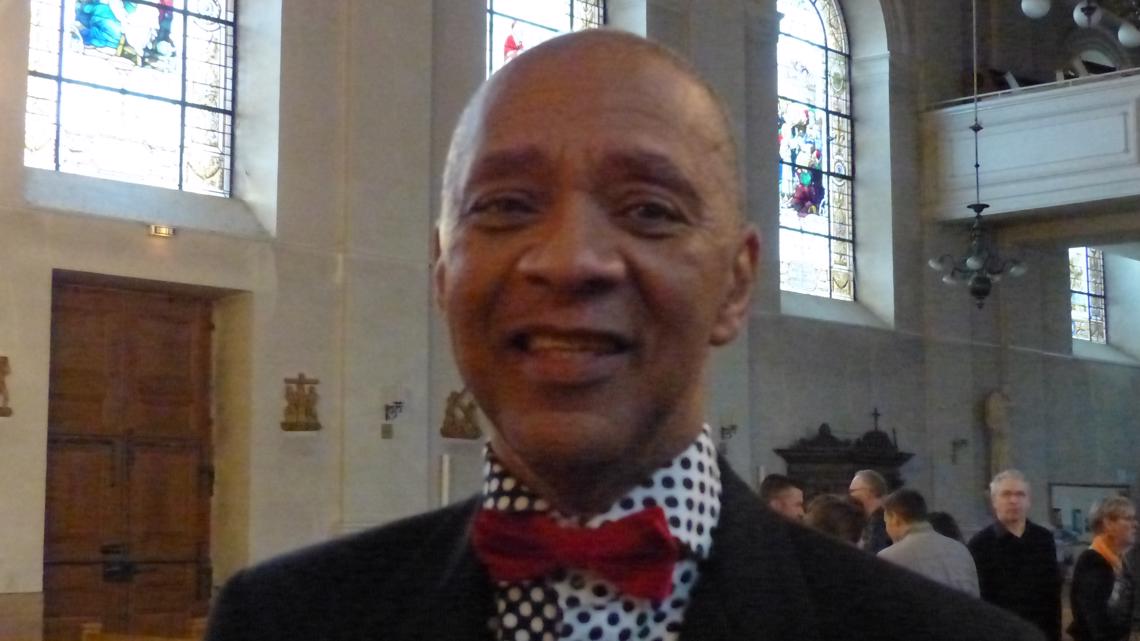 Binns, the dapper dresser who greets shoppers at the Hollywood Fred Meyer, started working at Fred Meyer in 2020 while undergoing chemo and radiation therapy. When OnPoint opened the in-store branch as part of our 2021 Fred Meyer expansion, Binns welcomed us and became that branch's first member. More importantly, he's now currently cancer-free!
Our team helped Binns consolidate his credit cards, lower his interest rates, and even celebrate his birthday. Branch Manager Hannah Lewis said, "When you walk in, you're greeted by him. People who have the pleasure of meeting him are just lifted up by his spirit."
Rhonda Anderson
Anderson has been a member of OnPoint since 2001. She underwent a hip replacement five years ago and was forced to retire. Then she nearly fell victim to an IRS scam but contacted an OnPoint financial advisor who set her on a path to protecting her finances while navigating medical costs.
"I trust them. They are like family, and they have my best interest at heart," Anderson said. "Peace of mind is what comes with being an OnPoint member. It's a happy place for me."
Some of our member relationships go back even further. The Langer family has been an institution in the Sherwood community since 1879. They first joined our credit union in the 1970s. Since then, multiple family members have become consumer and business members at OnPoint.
The Langer Family
This year, the family saw an opportunity to buy the Sherwood Plaza and exit a multi-generational ground lease. Matt Langer, the family's business asset manager, met with OnPoint's Commercial Lending Manager, Brad Volchok, and our Commercial Relationship Manager, Dave LaValley, to discuss the opportunity.
"It was a tricky, convoluted, long process. OnPoint was there every step of the way, helping us navigate every little nuance," Langer said. "Like OnPoint, we have deep roots in this region, so we appreciate its longevity and unwavering commitment to its members, community partners and friends."
David Bailey
Bailey, who became a legend over his 50-year career at Portland's Lincoln High School, joined our credit union in 1968 on the advice of his colleagues. They told him this was the place to go because it supported teachers. According to Bailey, it hasn't wavered from that commitment in all the years since.
"I always believe in supporting those who support you," Bailey said. "OnPoint has always been there, it's convenient, the staff is friendly, and above all else, professional. Safety and security with a smile. What more do you want?"
Enter our 90 years of service celebration sweepstakes.
Enter the sweepstakes at any of our 55 branches or online by November 30. Branch staff will also give away OnPoint branded merchandise throughout the month. On December 1, we will randomly select more than 90 winners to receive $500.
Not an OnPoint member? You can still enter the sweepstakes, and while you're at it, we encourage you to talk to our staff and learn more about why our members appreciate banking with OnPoint.