The OnPoint spotlight is an ongoing blog series that highlights our employees and takes a closer look at the drive and personality of individuals on the OnPoint team. It is one way we show our appreciation for their hard work and achievements while helping our community get to know the people who make things happen here at OnPoint.
This week's employee spotlight is on Amy Yablonsky. She joined OnPoint in 2018 as a Teller and now serves our members as a Member Relationship Officer at our Clackamas Promenade Branch. Her goal each day is to bring value to OnPoint by maintaining a good relationship with our members.
Here is what she had to share about her life and experiences with OnPoint: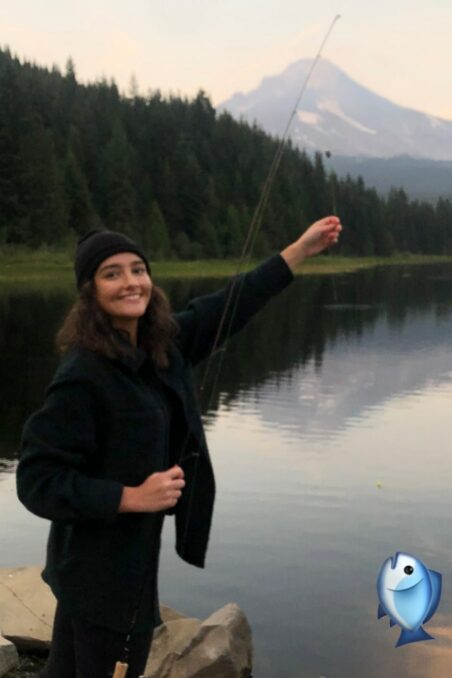 Tell us a little about yourself.
I am an Oregonian, born and raised. I'm an avid coffee drinker and can appreciate a nice latte—I also enjoy serving it at my local church every week. Outside of work, I enjoy spending time with my family and friends. I also love fishing and am fluent in sarcasm.
What were you doing before joining OnPoint?
Before joining OnPoint, I worked as a sales associate at JCPenney for two years. Since beginning my career with OnPoint, I have always felt that we take good care of our employees. I have had the opportunity to grow as a Teller, Branch Service Specialist, Member Service Representative and now Member Relationship Officer. I love my branch team!
Who inspires you?
My parents inspire me the most. They came to America at a young age with so little and have built the best life for our family. They are the best people I know.
Have you ever won anything?
In September, I won a Traeger Grill during our Employee Appreciation Week raffle!
What is your favorite movie?
I absolutely love the Disney movie Tangled. It's my go-to!
What is your favorite place to eat?
Nothing beats a homemade Russian meal, but my all-time favorite restaurant would be Piazza Italia, located in the Pearl District. It has the best authentic Italian food in Portland.
Are you interested in joining our team? Learn more about a career with OnPoint.