The OnPoint spotlight is an ongoing blog series that highlights our employees and takes a closer look at the drive and personality of individuals on the OnPoint team. It is one way we show our appreciation for their hard work and achievements while helping our community get to know the people who make things happen here at OnPoint.
This week's employee spotlight is on Crystal Reed. She joined OnPoint in 2020 as a Teller and now serves our members as a Branch Service Specialist at our Gresham Branch.
Here is what she had to share about her life and experiences with OnPoint:
Tell us a little about yourself.
I grew up in the Pacific Northwest, which fostered a love of getting outdoors and going for a hike or to the beach. I also enjoy going to Portland Trail Blazer games and concerts, and I love hanging out with my pup, family and friends, and boyfriend.
What were you doing before joining OnPoint?
Before OnPoint, I was a server at Elmer's Restaurant in Gresham. I love working in the customer service industry, helping people. When I started at OnPoint in December of 2020, I was hired as a Teller and was quickly promoted to a Branch Service Specialist in May. I've enjoyed my new role and learning how to better support my team and to provide members with exceptional service. I could not ask for better coworkers!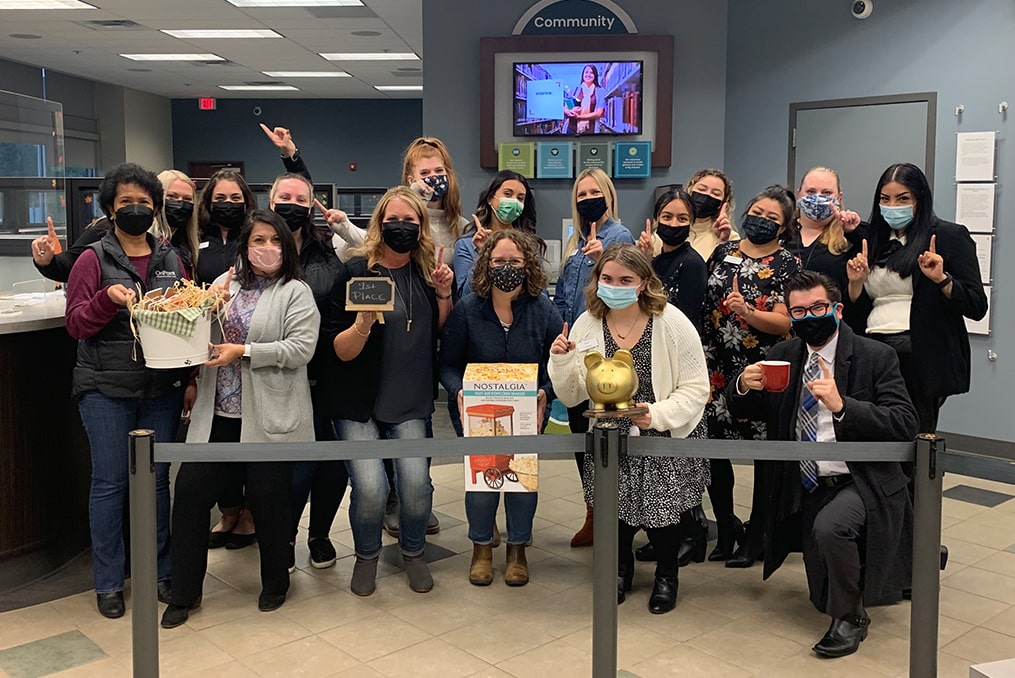 Who inspires you?
My sister Chelsea Lees. She has been my best friend and is always there for me, pushing me to be the best version of myself.
Do you have any pets?
I have a five-year-old Dachshund named Sadie. She is my world and loves to go for walks and cuddle.
What is your most memorable vacation?
It was actually one that I took recently! My boyfriend and I went to Destin, Florida last November to visit good friends. It is a beautiful location right on the Gulf of Mexico, and I have never seen water so clear and blue.
How would you describe your team in one word?
Amazing—my team is truly the best and it feels more like a big family. Plus, we have the best potlucks and candy drawers.
Are you interested in joining our team? Learn more about a career with OnPoint.