For more than a century, United Way Worldwide has helped organizations and volunteers find ways to improve countless lives and communities worldwide. In recent years, our local United Way chapters have helped individuals impacted by the COVID-19 pandemic, Oregon wildfires, housing crisis and racial inequity.
We are proud to partner with our incredible local network of United Way organizations to support its collective mission of improving lives by mobilizing the caring power of communities to advance the common good.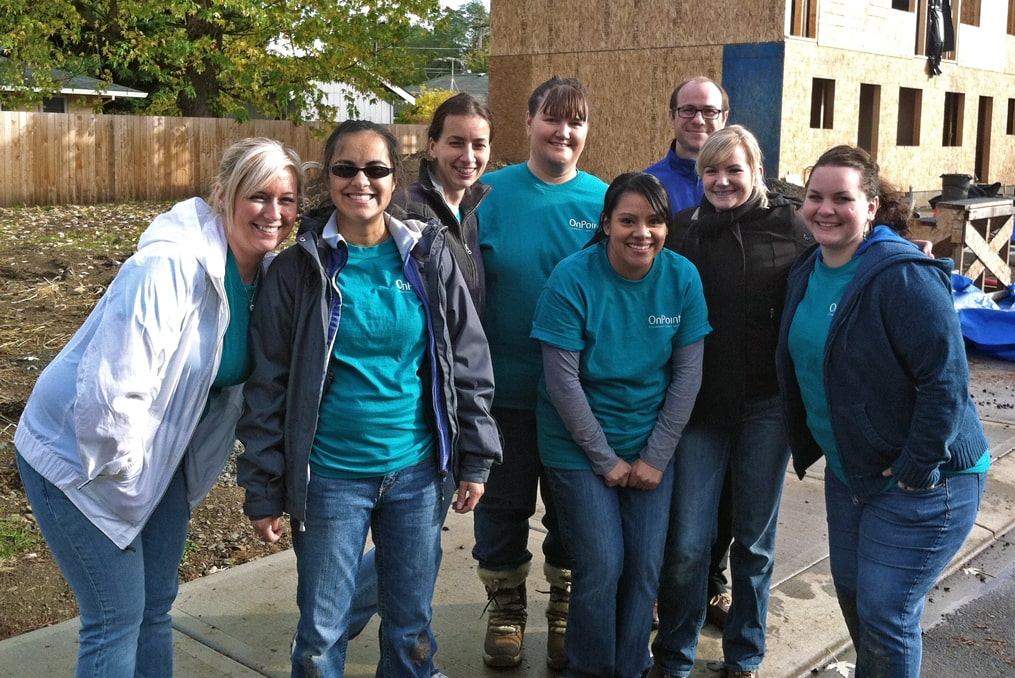 In addition to contributing volunteers to support our local affiliates, OnPoint employees made personal donations to the United Way through our annual employee-led fundraising campaign. OnPoint's United Way campaign invites employees to donate by participating in fundraising activities like virtual bingo, candy grams, raffles and a Ducks versus Beavers competition.
"As a financial partner to our members and community, we have seen firsthand the impact the pandemic continues to have on local children and families," said Jackie Dunckley, Chief Talent Officer, OnPoint. "We care deeply about our neighbors' well-being and our commitment to supporting them through these complex economic times has never been stronger. We take great pride in coming together each year to support United Way."
Our 15th annual campaign concluded on November 29. Today, we are proud to announce that OnPoint employees raised a total of $61,141 for four United Ways across Oregon and Southwest Washington: United Way of the Columbia-Willamette, United Way of Central Oregon, United Way of Linn, Benton & Lincoln Counties and United Way of the Mid-Willamette Valley. In addition to these donations from employees, OnPoint will make a corporate contribution of $10,000 to support the campaign, bringing the total to $71,141.
The donation will benefit local United Way educational, health and financial stability programs that provide kids and families with the basic building blocks for a good quality of life. A few examples include:
Thank you to our employees whose dedication to building stronger communities never wavers. This work to support the United Way's mission to meet the needs of vulnerable families is making a difference in the lives of thousands of people throughout our region. Visit your local United Way's website to learn how you can also support critical programs that our community needs.