The OnPoint spotlight is an ongoing blog series that highlights our employees and takes a closer look at the drive and personality of individuals on the OnPoint team. It is one way we show our appreciation for their hard work and achievements while helping our community get to know the people who make things happen here at OnPoint.
This week's employee spotlight is on Heather Kesterson, who joined OnPoint as an Assistant Mortgage Operations Manager in August 2020. We are excited to welcome Heather, who looks forward to contributing to OnPoint's continued growth and helping to navigate the team through the ever changing, often challenging mortgage market.
Here is what she had to share about her life and experiences with OnPoint:
Tell us a little about yourself.
I married my high school sweetheart and best friend, Eric, a little over six years ago. We took a break for many years, then reunited via social media, and here we are nine years later! I'm a proud pet mom to my two elderly, very stinky, yet very adorable wiener dogs, as well as six goofy chickens (fresh eggs… yum!), a few outdoor feral mouser kitties and a 12-year-old leopard gecko.
I look forward to things getting back to normal so I can appreciate the simple pleasures, like a delicious glass of wine, with our friends and family again!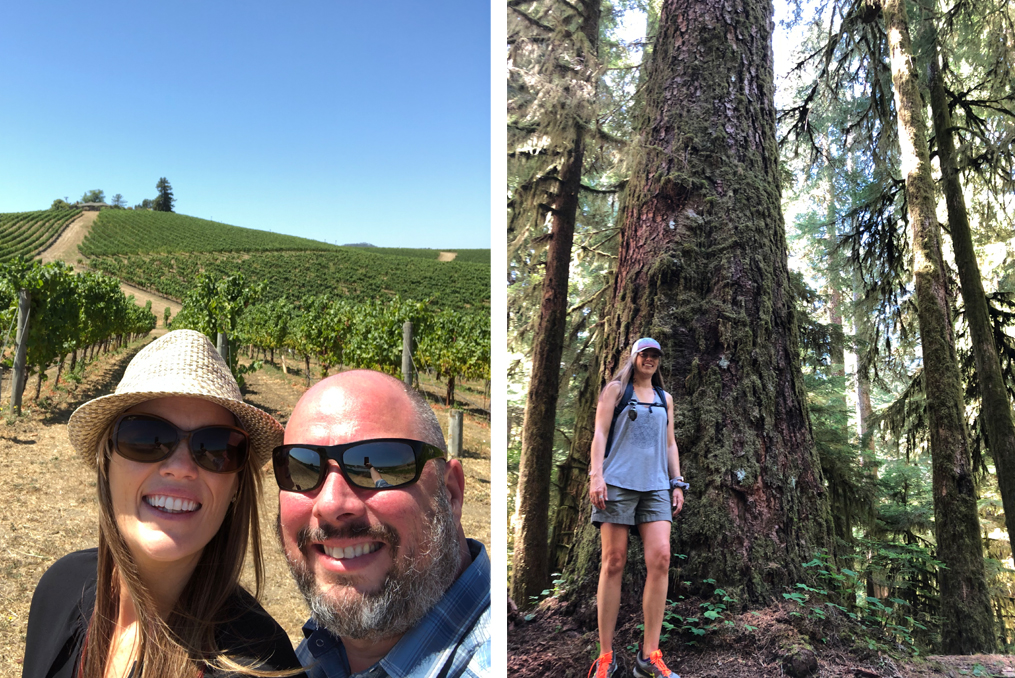 What were you doing before joining OnPoint?
I've been in various roles within the mortgage industry for the last 16 years. I'm excited and honored to now be part of this dynamic team of professionals within OnPoint's Mortgage department.
Have you ever re-gifted in the past?
Yes—Starbucks gift cards! I'm not much of a coffee drinker and would rather share this gift with someone who can genuinely appreciate a Starbucks coffee. Don't get me wrong, I still need my morning caffeine, but I prefer mine in the form of tea lightly sweetened with monk fruit.
What is the "nerdiest" thing you do in your spare time?
Read, read and read! Books, news, instructions, the back of a shampoo bottle or food wrapper or anything—that's how much I love it. I also enjoy watching the birds come and go in my backyard. We have lots of feeders and have seen many different breeds. My husband and I try to identify them whenever we can. My favorite are the hummingbirds.
What is your favorite movie?
Goonies! It's a fun, good-hearted adventure in search of a pirate's treasure—who doesn't love that?! Plus, it was primarily filmed on the Oregon Coast in Astoria!
What do you like on your pizza?
I love a wood-fired thin crust pizza with pepperoni, bacon and red onions. Also, a good spicy sausage pizza with hot peppers and honey is a good runner up! My old go-to was Canadian bacon and pineapple, which I occasionally still crave!
What's the one piece of advice you would give others about life?
Life is short, and your time is precious, so spend your time doing what you enjoy. Be with people who make you laugh and smile and help you grow. Tell those you love that you love them often, and be in the moment.
Interested in joining our team? Check out our current open positions.