The OnPoint spotlight is an ongoing blog series that highlights our employees and takes a closer look at the drive and personality of individuals on the OnPoint team. It is one way we show our appreciation for their hard work and achievements while helping our community get to know the people who make things happen here at OnPoint.
This week's employee spotlight is on Kelsey Modun, Collateral Underwriter at our Montgomery Park headquarters. She joined OnPoint in 2020, and her coworkers have quickly become her second family.
Here is what she had to share about her life and experiences with OnPoint:
Tell us a little about yourself.
I was born and raised in Portland, Oregon, and honestly can't see myself leaving anytime soon. I enjoy spending time with my family, especially my rescue dog, Miley! I'm known as the queen of snacks—if you're hungry, chances are that I've got you covered!
What were you doing before joining OnPoint?
Before working for OnPoint, I was with Bank of America for nine years, starting as a Teller, then moving to various positions, and ending my career there as a Senior Relationship Manager. Although I am relatively new to OnPoint, I feel lucky to have found such a great, supportive team.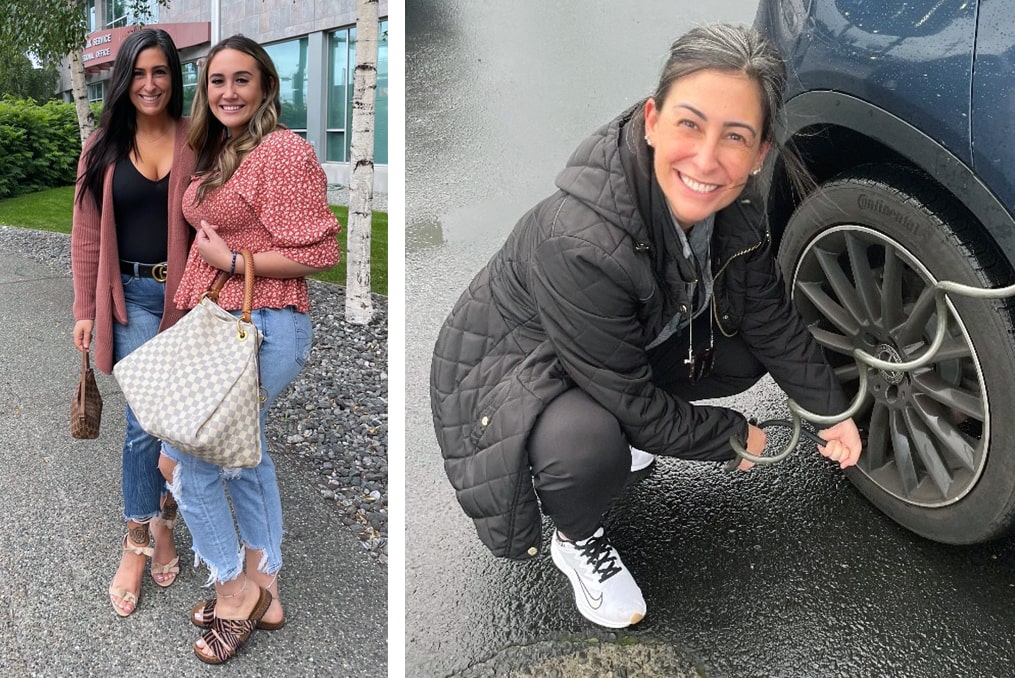 What is the coolest thing you are working on right now?
I'm currently learning how to do standard and nonstandard maintenance to vehicles. In 2021, I learned how to change my oil, how to change a flat, and how to properly fill my car tire with air if it goes flat. I am a firm believer in preparing for anything and everything!
How old is the oldest pair of shoes in your closet?
I own a pair of Vintage 1957 original two-toned Chanel slingback pumps—thanks, Grandma!
Have you ever driven/piloted anything other than a car or light truck?
I have flown a small commuter plane from Portland to Sunriver! I flew all by myself without crashing, not even once!
If you could be on any TV game show, which would it be?
I would love to be on "The Price is Right"—with my love of shopping, I would definitely make it to the Showcase Showdown! However, to be on the show, you need to be at the studio at approximately 3:30 a.m., and I'm not what you would call a morning person. I guess I will never know if I won the brand new car.
Have you ever run a marathon or climbed a mountain?
I am a pretty big hiker in the summertime. I love going hiking with my 4-pound rescue Chihuahua. Our longest hike was 10 miles, and she did great, even though I had to carry her about six miles. I also love running and participate in the Shamrock Run every year. I plan to do a 10k Lincoln City run this coming March.
Are you interested in joining our team? Learn more about a career with OnPoint.