The OnPoint spotlight is an ongoing blog series that highlights our employees, celebrating the drive and personality of individuals on our team. It's one way we show our appreciation for their hard work and achievements while helping our community get to know the people who make things happen here at OnPoint.
This week's employee spotlight is on Kristen Gillis, Branch Manager at our Mill Plain Branch. Kristen has been with OnPoint since 2011 and has held several positions, including Member Relationship Officer, Member Services Team Lead, Teller Coordinator, Branch Operations Supervisor and Assistant Manager.
Here's what Kristen had to share about her life and opportunities with OnPoint:
Tell us a little about yourself.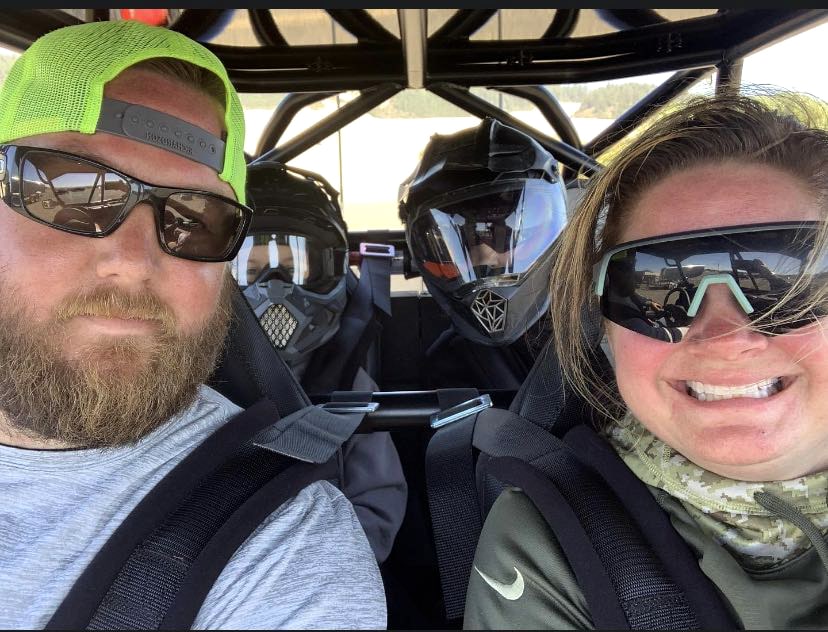 I was raised in the beautiful state of Washington—born in Longview—and then lived in Ridgefield for the majority of my life. I enjoy spending time with my husband and our two kids, especially in the summer when we're at the lake paddle boarding or in the dunes riding our RZR.
What were you doing before joining OnPoint?
I was on maternity leave at another credit union when I learned about the opportunity to work at OnPoint. I knew a few people who worked here and heard about the great culture and positive work environment OnPoint provided staff. I knew I had to apply right away—11 years later, I am still here and loving it!
What other positions have you held with OnPoint?
I started working at OnPoint on my first wedding anniversary. I was a Member Relationship Officer at the Vancouver in-store branches for a year before transitioning to the Member Services team as Team Lead. I missed the member interaction and eventually became a Teller Coordinator for all of Vancouver, which, at that time, included four branches. I took over the Mill Plain Branch as Assistant Branch Manager in August 2019 and am now Branch Manager as of March 2022!
Tell us about your current team.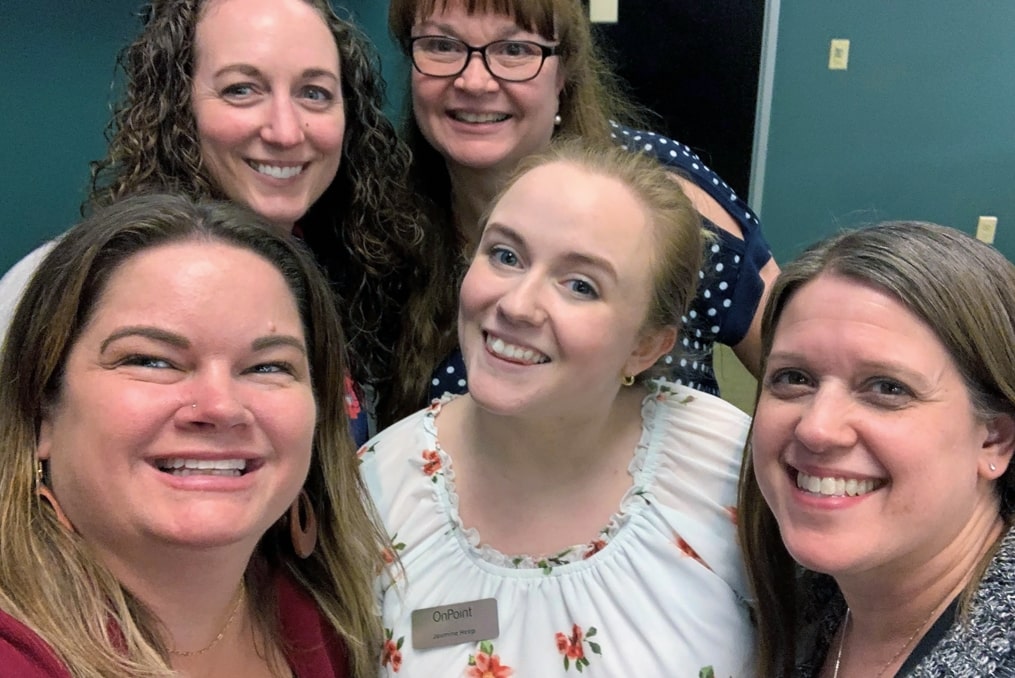 We have the best team at the OnPoint Mill Plain Branch. We are like family; everyone genuinely cares for one another and helps out when needed. OnPoint shows a sense of close community from the top down. No matter what position or title you hold, you are an essential piece of the puzzle.
Do you have any pets?
In our home, we have two pets: Tucker and Baylee. Tucker is a Beagle who we adopted when he was around two. We've had him for about 10 years now. Our second dog, Baylee, is a unique mixed breed—Westie, Schnauzer and Jack Russell. Now two years old, she's a COVID-19 dog. We got her during the pandemic so the kids could play with her while they were stuck at home.
Do you have a favorite sports team?
If you know me at all, you know I love my Packers. My husband and I are starting a tradition of going to a game each year in Wisconsin. I love my cheese! GO PACK GO!
How would you describe your team in one word?
Family.
Are you interested in joining our team? Learn more about starting a career with OnPoint.