The OnPoint Spotlight is an ongoing blog series that highlights our employees, celebrating the drive and personality of individuals on our team. It's one way we show our appreciation for their hard work and achievements while helping our community get to know the people who make things happen here at OnPoint.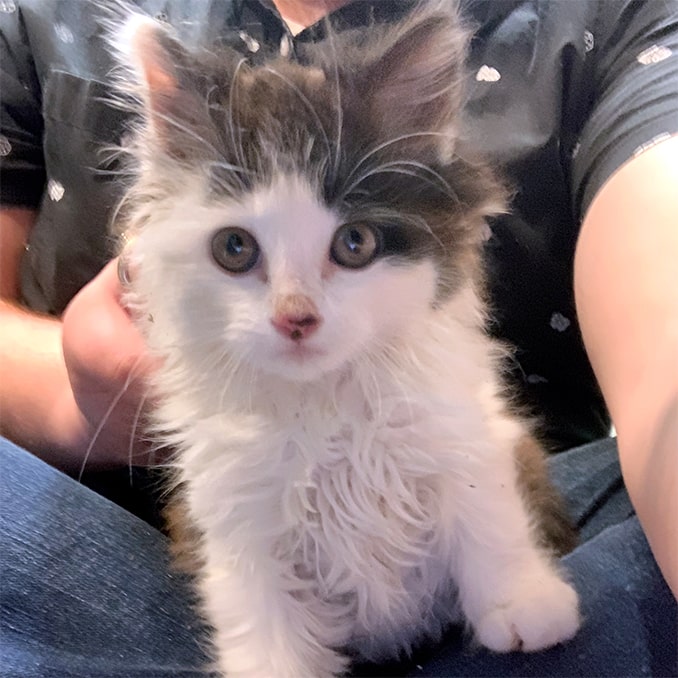 This week's employee spotlight is on Peter McWrightman, Teller Operations Supervisor at the Fremont Branch. Peter joined OnPoint in July 2020 and has already advanced in multiple positions, including Teller and Branch Service Specialist. Peter recently married his wife in June and got a new kitten, Biscuit. He loves playing video games, the beach and traveling.
Here's what Peter had to share about his life and time at OnPoint:
What were you doing before joining OnPoint or taking on your current role?
Before joining OnPoint, I was selling TVs at Best Buy. Before my current position, I was a Member Service Representative at the Lloyd Center Branch and then transferred to the Fremont Branch. Both teams are awesome. They have played an instrumental role in supporting me to advance my career, and I am learning so much every day.
What are you passionate about?
I am passionate about making people happy and brightening their day. I feel best when the people around me don't have to worry because I am taking care of them.
What is the "nerdiest" thing you do in your spare time?
I love to play board games. Dungeons and Dragons is my favorite game.
If you could have one superpower, what would you choose?
Either flying or teleportation—I'd never be late again!
What is your most memorable vacation?
It would definitely have to be Maui, HI. It's where my wife and I honeymooned, and we can't wait to go back. Hawaii is so beautiful and different.
What's the one piece of advice you would give others about life?
There doesn't have to be a "meaning" for life to be worth it.
Are you interested in joining our team? Learn more about a career with OnPoint.