Wise money management is a skill that can be taught and when children are exposed to personal financial lessons early in life, they'll grow a foundation of financial literacy that they can build upon in adulthood. A savings account for kids is an excellent first step on a child's financial journey.
Currently, the average high school senior only scores 48% on financial literacy exams—indicating a great opportunity for improvement. Teenagers often find financial education too complicated, uninteresting, or irrelevant to their lives—a clear sign that new approaches are needed to drive home those lessons.
Something as simple as a savings account, which is secure and highly flexible, offers a safe way for children to learn about money management using tangible real-world outcomes. A high yield savings account for kids, like the new OnPoint Savers Account, is one such account to teach your kids good financial habits and earn extra money.
Start with a foundation for good financial habits
A high yield savings account for kids can set a foundation for showing your children the value of smart saving and making wise financial decisions, but that is only the beginning of the conversation. How will they learn without money? How can you teach more about how to manage income and when to contribute to savings? What are some ways to teach your young ones about more complex financial issues like compound interest? Talking about money and relating difficult concepts will help your child understand money at a high level, but it's difficult to relay those learnings to the real world. This includes topics like how money grows, and how spending money can prolong larger savings goals.
If you have the means, you might consider an allowance for your child:
Weekly allowance as an incentive
An allowance is a great way to teach your kids how to manage income. There are several ways to implement an allowance structure at your home, so it's best to choose an option that works well for your family. Many families choose to offer financial incentives for certain kinds of behaviors:
Provide children a fixed rate for specific chores they complete around the house
Offer a flat rate every week, with the expectation that they will complete their chores
Incentivize good grades or positive behavior and choices
Weekly allowance not as an incentive
Although 83% of families believe trading chores for an allowance is the right way to go, many are coming to the conclusion that this may not be the best long-term solution. There is growing research that may indicate paying children for chores could be detrimental to their willingness to roll up their sleeves and help, regardless of monetary incentives—the idea is you should require chores, but not tie allowance to chore completion. Instead, use an allowance as a way to teach good financial habits, without teaching that you should be paid to take care of yourself.
Whatever method you use, make sure you establish the rules with your children so they understand the full context of this income. It can be helpful to set a fixed amount of money per week or per chore. Likewise, you should set boundaries for what your children can use their money for, and how much they should save for the future.
Use a savings account for kids as a teaching tool
Once you have established rules around your child's "income," it's time to find a way to save or invest. Savings accounts are an easy to understand and stable investment vehicle with long-term benefits.
When your children begin to earn income through a weekly allowance, gifts or other means, it's a good idea to help them open a savings account that you can manage. A savings account can instill the critical lesson of planning for future expenses. Considering that 40% of adult Americans cannot afford a $400 emergency expense, according to the Federal Reserve Board, the significance of this lesson cannot be understated.
Each time your child receives money, sit down with them and determine how best to split it up. For example, you could separate cash into four categories: savings, projects, education and fun. You can make this lesson more fun for little ones by decorating envelopes or jars for each savings category. Then, take them to your credit union so they can deposit the money themselves and check on their balances.
A joint savings account allows you to show your children how to invest right and avoid costly mistakes—guidance that has lasting value into adulthood. An OnPoint Savers Account is an excellent foundation because you can open one with as little as $25, receive an additional $55 savings deposit from OnPoint, and earn a high-interest rate on the first $500 in the account.1
Once your child has built up their savings, you could consider rolling funds beyond your first $500 into a certificate of deposit (CD). CDs are stable long-term savings options that can be opened with as little as $100 for those under 18 years old. Common terms for CDs fall between 3 and 48 months. A couple of other tips:
Create a savings ladder with your OnPoint Savers account as your foundation in which you and your children invest in several CDs that come due every year.
Roll accrued interest into the best option between your savings account and CD options and continue to maximize interest gain over time.
Your children may even decide to continue to invest in CDs after they take full ownership of the asset, as OnPoint minors have full ownership of savings accounts and CDs from the beginning, but this may differ at other institutions.­­
CD penalties may also serve as a tool to teach your children about the importance of planning. Make sure your children not only understand the consequences of early withdrawals, but also why these penalties exist.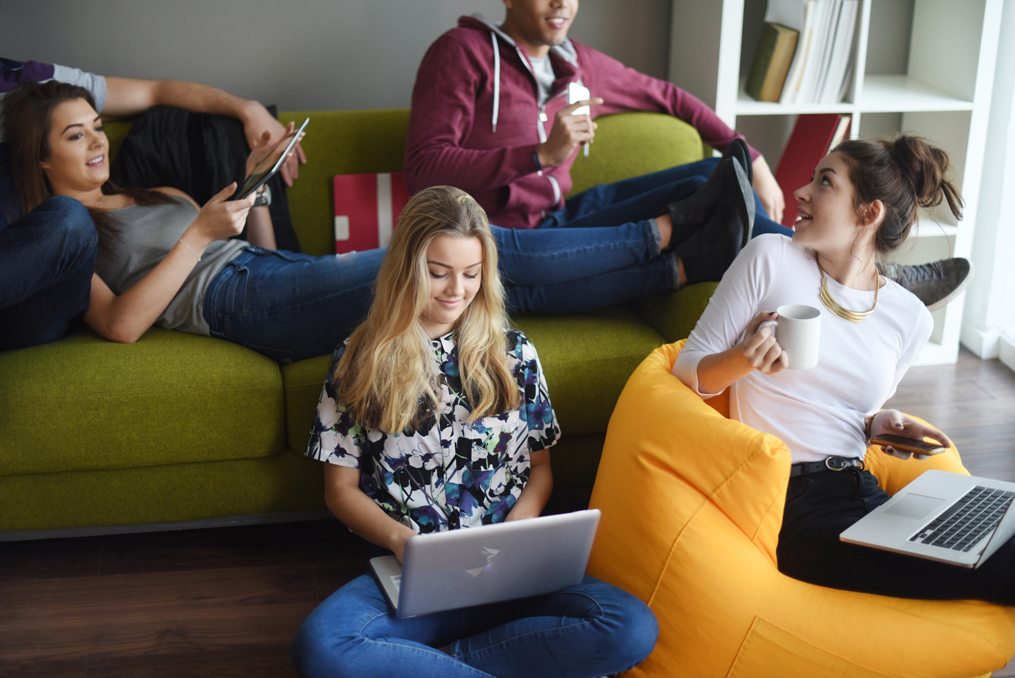 Maximize a savings account for kids with a savings ladder2
Let's say your child has saved $800 to invest. You could split the money between your OnPoint Savers Account and three CDs with varying terms:
OnPoint Savers Account with a deposit of $500
Term: ongoing until the youth turns 18
APY3: 5.00%
Value after one year: $525
CD #1 with a deposit of $100
Term: 12 months
APY: 1.50%
Value at term end: $101.50
CD #2 with a deposit of $100
Term: 18 months
APY: 1.70%
Value at term end: $102.56
CD #3 with a deposit of $100
Term: 24 months
APY: 1.90%
Value at term end: $103.84
When you maximize the interest returns on the first $500 in your child's OnPoint Savers Account, you'll be receiving $25 per year on that $500, that interest could be rolled over into your 24-month CD along with the money from your 12-month CD. When CD #2 matures, you can roll over that money and your $25 from your OnPoint Savers Account into your 36-month CD, or longer if you want. Then, you continue this process by moving money into your longer-term CDs each time. The advantage of this method is that you gain a high level of interest, but still have the flexibility to evaluate access to a portion of the money every year—teaching your child both short- and long-term savings goals.
Of course, not everyone will have $800 to start their child on their savings journey. If you're starting with less than $500, then your way to maximize savings will be to contribute to the savings account directly until your child surpasses $500 in savings then reevaluate your options for the best rates at that time.
Setting the stage for a strong financial future
Teaching kids good financial habits from a young age sets them up for future success. For more information about how to teach your young ones about responsible money management, check out our educational resource center today.
If you would like to learn more about the OnPoint Savers Account, please give us a call, or visit your local branch. We love seeing the youth in our community dedicate their minds and efforts towards a healthy financial future.