Charitable donations are an incredible gift anytime you have room in your budget to help those in need. It's wonderful to see people being proactive about donating during the end-of-year holiday season, but no matter what time of year it is, or the reason for your giving, it's important to choose a charity wisely.
Unfortunately, not all organizations are legitimate, nor do they all use funds as they promise. To help you not get scammed by a fake charity this holiday season, and still feel good about the generous donation you're making, we recommend following these guidelines:
Signs of a fake charity scam
You could encounter a fake charity at any time of year, but they tend to become more common during times of increased giving, such as during natural disaster relief efforts or at the end of the year. False charities are also among the most common tax scams around filing season, the IRS pointed out.
It's best to be aware of the signs of a fake charity so you can avoid being scammed. Before giving money, consider:
The name: Fake charities often choose names that sound similar to reputable organizations to confuse donors who are not looking closely at the details.
The method of giving: Be wary of any organization that asks for a money wire or offers to send an overnight delivery service to collect your gift. Additionally, think twice about reading your credit card numbers to a stranger over the phone.
Their messages: One tactic scammers often use is to thank you for a gift or pledge you haven't made yet. Don't fall for it. Additionally, if a solicitor is trying to rush you into a donation, he or she could just be trying to prevent you from making an informed decision.
Their promises and gifts: Charities can't guarantee that you'll win a sweepstakes or another grand prize if you donate. They can, however, give you small gifts to encourage your donation. Just because you receive a neat calendar or a sheet of handy address labels doesn't mean you're obligated to give.
Even if a charity seems legitimate, it's still a good idea to double-check to make sure it's trustworthy, the FTC noted. Use these sites to verify an organization:
Charities that use donations as promised
When you give to an organization, you might envision your personal check being directly spent on pet food, cancer medications, clean water or another specific action that the charity performs. The truth is, your donation could go toward administrative expenses, a fundraising budget or even a staffer's paycheck.
While each of these costs are typical of most organizations, non-profit or not, there should be a fair share going toward the organization's mission as well. The BBB Wise Giving Alliance, a watchdog organization that tracks how charitable groups use funds, believes that at least 65 percent of an organization's expenses should be spent on its missions, and no more than 35 percent should go toward fundraising.
Look for charities that are accredited by the BBB Wise Giving Alliance or have A ratings from CharityWatch. The BBB Wise Giving Alliance awards accreditation to those organizations that distribute their funds as explained above. CharityWatch reviews reports from organizations to determine how they spend their money, and assigns ratings from A+ to F. It takes into account the percentage of funds that go toward the group's charitable mission, and how much it costs them to bring in $100 in donations.
Consumer Reports also has a list of high- and low-rated charities for donors' references. Though the list is extensive, it's far from all-inclusive. Your favorite charity may not be named, but that doesn't mean it's not reputable.
How to choose a charity for your donation
Identify your priorities
The first step in choosing your charity is to identify your priorities. There are countless organizations that depend on donated funds, and chances are, you can't give to all of them.
Likely, you'll want to select a cause in which you personally believe, or have some kind of connection. A few common areas of giving include:
Conservation efforts
Veteran support
Cancer research
Pet care and protection
Support for families and children
Public health services
Choosing a cause that resonates with your personal beliefs will make your act of kindness feel more meaningful.
Set your budget
The next step is to determine how much you can afford to give. Your generous act shouldn't set you back in your own personal finance goals. Instead, it should be a line item in your budget.
If you're donating around the holiday season, remember to carefully determine your budget to include all the other aspects of the holidays, such as gifts, decorations, travel expenses or meal preparations.
Check out this article to help you determine the right budgeting structure for you. A monthly budget will give you a snapshot look at each individual month, though an annual budget could help you plan for high-expenditure months such as November and December.
Research charities
The next step is to research charities that align with your priorities and pass your validation methods. Use the tips from above to spot scams and ensure you're choosing an organization that's honest about its spending practices. Additionally, checking in with watchdogs like CharityWatch or the BBB Wise Giving Alliance can alert you to the organization's reputation.
In some cases, you may not find much information about honest charities on watchdog sites. If a group is relatively new, the watchdog may not have had a chance to gather information, for example. You can do your own digging to determine whether the group is worth giving to.
Here are a few steps to vet a charity yourself:
Check that they're registered as a public 501(c)(3) organization.
Look up their Employer Identification Number (EIN).
Review their history, mission and goals.
Search online for reviews or complaints.
Find their Form 990 on their website, the IRS website or watchdog sites like GuideStar – nonprofit organizations are required to make this document public.
Use the Tax Exempt Organization Search on the IRS site to find out if the group is eligible to receive tax-deductible contributions.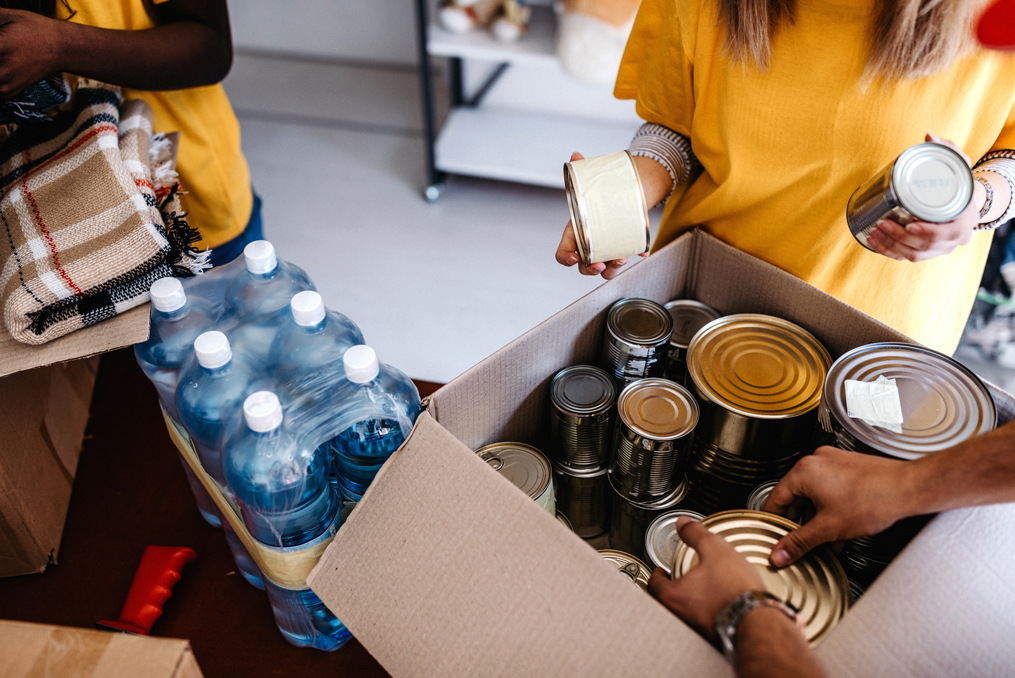 Make a donation
Remember that ultimately, you're trying to forward a cause or help those in need. Although it may seem like a lot of work, it's important to vet the legitimacy and effectiveness of a charity before making a donation. Once you've determined which charity you want to donate to, and how much, all that's left is to make your contribution. The most secure ways to donate are by check made out to the charity itself or by credit card, according to the FTC.
Some organizations support text donations. If you choose to give in this way, the charge will show up on your cell phone bill. If you've blocked premium text messages, this payment method won't work.
Fake charity scams aren't the only ways criminals can take advantage of your trust or steal your information. Read these articles to learn how to be safe while mobile banking, protect yourself from other scams and stay secure online.
If you'd like to learn more about OnPoint's charitable giving, visit our community page.