In 2020, over 70% of people in the U.S. have a social media account. Social media sites like Facebook, Twitter and Instagram are designed to connect people. For scammers, connecting is an opportunity. As such, social media scams create unique opportunities for identity and financial theft.
Social media scams can take many forms; a link posted to your wall, feed, or sent via direct message could lead you to malware that can spread further through your account. Have you ever received an odd message from someone you know? The "is this you" video link is a common tactic used by scammers to spread their malware and take over social media accounts. This malware could also be targeted to steal information from your computer—including usernames, passwords, and financial information. Aside from malware, more sophisticated scams involve a confidence scheme where the scammer takes on the role of an authority figure or may even attempt to build a romantic relationship or digital friendship to gain your trust—and eventual access to your funds.
The easiest way to keep yourself protected is to simply never share your personal information online. If you enjoy using social media or rely on social media for personal connections, that may not be an option. A good next step would be reviewing your privacy settings and limiting what's available to both your followers, connections and even, the public. But how can you use social media safely and avoid common scams once you've taken the initial precautions? It all starts with understanding common scams and learning how to avoid them.
Buyer overpay scam
Using Facebook Marketplace or a similar online sales platform makes it easy to sell items that you no longer want, or to make money selling something that you've created. In a buyer overpayment scam, a potential buyer contacts you to buy the item you're selling and when making the purchase will attempt to overpay with a check. The reason for the overpayment can vary, but ultimately they'll ask you to refund the extra amount, either directly back to them, or to a "friend" via wire transfer or cash. In the end, their check will not clear and you'll be out the "extra" funds and your item.
An easy way to avoid this scam is not to accept checks for items that you're selling.
Seller requests wire transfer scam
Instead of selling something online, you may be the buyer instead. Often times this scam works because it's a great—but not unbelievable—deal. Once you contact the seller, they'll likely be unavailable for you to pick up the item and will either insist on mailing it to you or delivering directly. Since it's a great deal, you may feel some urgency to lock up the sale, but to do so, they'll require you to send a wire transfer or digital payment. When you do, the seller will disappear, becoming unresponsive—and your purchase will never arrive.
To avoid this scam, only buy from reputable sellers on sites with secure payment systems, or don't complete a local purchase until you have the item in-hand—even if that means missing out on a deal. When making a payment to anyone, use a trusted third-party service, not a peer-to-peer (P2P) payment to a stranger.
Romance scam
A romance or "sweetheart" scam involves personal connection and urgency to get victims to send money to a stranger online. Often targeting vulnerable people, typically the elderly or younger inexperienced adults, romance scammers will keep the "relationship" going as long as it's profitable.
This scam relies on building a relationship over time. Eventually, they'll need money. The request may come directly, or by alluding to a financial emergency or issue. They may request a lot, or just a little, but once they've determined that you're willing to send money, they'll keep coming up with new emergencies and hardships. This scam will continue indefinitely until you stop sending money. This scam preys on a person's desire for personal connection.
To avoid this scam, don't send money to people you've never met in person, and never send your banking credentials to anyone.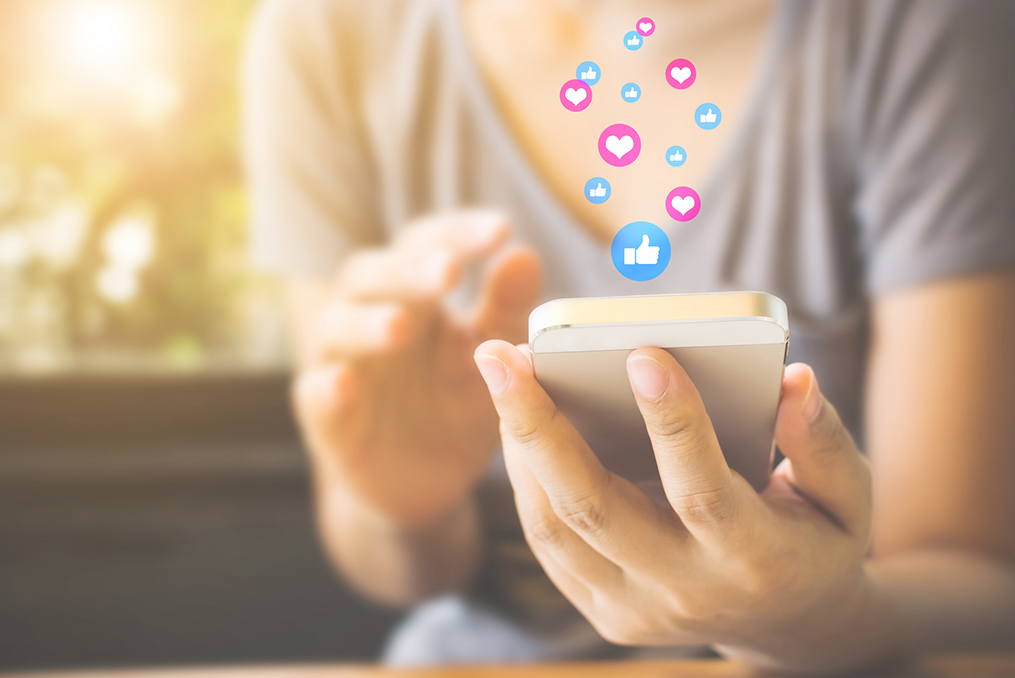 Charitable cause scam
Charity scams will leverage trending news items or emergencies to request donations, sometimes made directly on social media sites, authentic-looking websites, or on crowdfunding sites. Ultimately, the funds raised never go to those in need.
Avoiding charity scams takes diligent research. Unfortunately, performing a Google search may be insufficient since scam sites can be created quickly, seem legitimate, and appear in search results. Consider using a reputable charity research tool such as: The BBB Wise Giving Alliance, CharityWatch, GuideStar and Charity Navigator. Each of these sites is recommended by the Federal Trade Commission to help verify the authenticity of an organization before donating.
Employment offer scam
Online job boards provide easy access to good career opportunities, but scammers are also lurking with promises of well-paying, readily available jobs. These scams can be found on social media job boards or even come through on social media as advertising or via direct messages to your profile. When operating an employment offer scam, scammers have multiple targets including personal data, such as your name, address, and even Social Security numbers, or collecting fees. Scammers may promise a sign-on bonus or application which requires a processing fee. Other "jobs" can require you to purchase a significant amount of materials or equipment to do the job, with a promise of reimbursement.
Avoiding an employment scam can be challenging as it targets vulnerable job seekers. It requires that you be able to accurately evaluate the legitimacy of a company and its job offer. Understand your job skills and what your expected earnings should be—oftentimes, illegitimate job offers will feel too good to be true—offering more than you would expect, or hiring you without an appropriate evaluation. Legitimate companies don't require you to pay anything to be hired, nor will they request detailed personal information before an in-depth interview process. If the company appears legitimate, do your own background check through the Better Business Bureau, review sites, local chamber of commerce, or even as a secret shopper.
Money mule scams
A money mule scam uses the "get-rich-quick" claim to convince you to deposit a check or provide your bank account info, for an offer that's hard to pass up. In these scams, the scammer is attempting to get you to help move stolen money—or to gain access to your money. One of the most common ways to get involved is by depositing a check into your account and sending the scammer a portion of the funds via wire transfer—keeping the rest as your fee for helping. Typically, these checks are fake—leaving you on the hook once the funds don't clear your account. This is especially problematic as funds may appear to be available in your account, but then be identified as fake or stolen weeks later. Scammers may also push to get access to your bank account to "make it easier" because they "know how to make it process quickly." In the end, it's the same result, possibly with your bank account compromised and used in additional illegal transactions.
The best way to avoid these kinds of scams? Understand that there's no such thing as "easy-money" and anything that seems too good to be true, probably is. Don't deposit checks on others' behalf and don't provide your banking credentials to anyone, ever.
Card cracking scams
Card cracking scams are another type of fraud that utilizes the "easy money" tactic. Instead of depositing a check, you're asked to provide a debit card, online credentials to log into your bank account, or a PIN. Once you provide access to your account they may "deposit" worthless checks using a mobile deposit, but with your information, they can clean out your bank account with a wire transfer. This is similar to the "easy money" check deposit scam, just without you having to take direct action. Additionally, the scammer may use your account to move other stolen funds and cover the tracks of illegal activities.
No matter what, there's no reason anyone but you should ever access your account. That "easy money" promise won't be kept and is more likely to get you into a financial hole.
Tips to help avoid social media scams
Be wary of anyone who sends you money, offers you a job, or otherwise provides you with some benefit on social media. It's important to remember that it's often up to you to protect your personal and financial data. If someone reaches out to you with an offer that seems too good to be true or otherwise unwarranted, it is.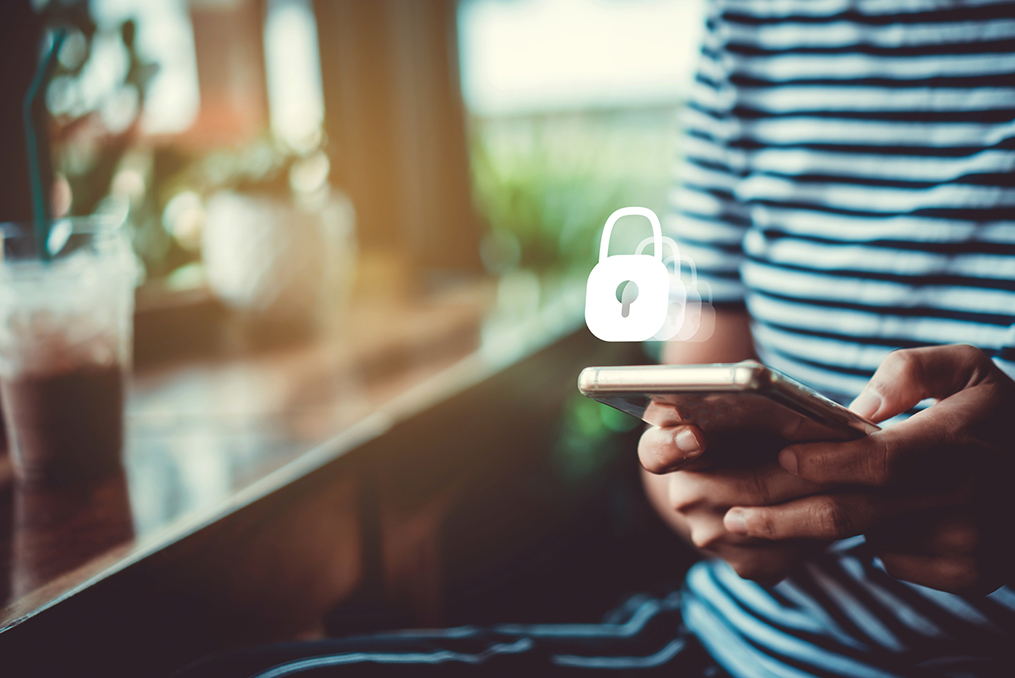 If you or someone you love is a member of a vulnerable group, you are more likely to be targeted by these types of scams. This includes the elderly, teens, young adults, those inexperienced with finances or social media, or people who are desperate to improve their finances or create meaningful connections.
Most importantly, consider these tips:
Only send money to people you know after verifying that the request is legitimate
For most legitimate requests, there's always time to think and ask questions—be especially wary if the request is urgent
Take time to verify sellers online with a proven track record
Don't wire transfer funds to a stranger
Never provide banking information to anyone
Social media and wire transfers can be safe and secure if used wisely
Peer-to-peer and wire transfer scams are preferred by criminals because they provide fast, irreversible access to your money. Avoid becoming a scam victim on social media and elsewhere by taking the time to evaluate financial requests from people you don't know and by improving your financial security knowledge. Do you want to learn more about how to avoid common scams and fraud? Download our eBook, The OnPoint Guide to Personal Cybersecurity.