Small business owners run the gamut of financial experience. Some possess a strong understanding of how to organize business finances—others figure it out as they go along. No matter what level of financial knowledge you're working with today, it pays to stay informed.
When it comes to credit cards, there are many offers out there promising to give you the most bang for your buck, but how do you decide which card is right for your small business? Take some time to make an informed decision by understanding what types of business credit cards are available to you.
Why it's a good idea to get a business credit card
Think about all of the purchases required to operate a business; from office supplies to advertising space, you'll find plenty of opportunities to utilize a business credit card.
Here are a few reasons you should obtain a credit card for your small business:
Increased spending power: You can use your business credit card to purchase supplies, equipment, or even make large purchases to pay off over time.
Valuable points: Many credit cards designed for small business owners offer attractive points arrangements that allow you to get cash back on significant purchases.
Unique benefits: In addition to points, some credit cards extend special perks—make sure they are ones you will use.
A business credit card can provide you with some fantastic benefits—whether you're a solopreneur or a small business with dozens of employees.
How your business credit cards impact your credit score
Small business owners may not be able to avoid all overlap between their personal and business credit scoring. However, some credit issuers will keep business and personal credit scores independent of each other. Take the time to understand how your personal and business credit profiles overlap so you can avoid potential surprises.
Generally, the credit bureaus Equifax, Transunion, and Experian use similar principles to calculate business and consumer credit scores. Rather than using a scale that goes from 300 to 850, business credit scores can differ among the credit bureaus and are calculated differently than for personal credit. The higher your credit score, the more likely you are to be able to borrow additional money at more favorable terms. Although credit scores are essential in receiving a favorable credit decision, some financial institutions will consider other factors in their evaluation process.
If you struggle to make on-time payments, lenders may report your business credit card activity to the credit bureaus. As with your accounts, only take on debt that you can afford and make your payments on time.
What to look for in a business credit card
When it's time to apply for a new card, take the time to consider the available options. In general, you'll want to look for cards that offer rewards and benefits like:
Points you'll use: Look for a business credit that offers points you can put toward necessary or frequent expenses and purchases, or even cash back.
Low, variable rates: High-interest rates can hurt your ability to grow your business. A low rate gives you purchasing power without hampering your ability to grow.
Worldwide credit access: Today's global economy can take you anywhere. Feel confident about accessing your credit anywhere in the world.
Cash advances: Some business purchases require cash—a business credit card should give you access to cash when you need it.
Fraud protection: You should never be on the line for charges you didn't make. Your card issuer should help you address fraudulent activity.
24/7 security: If you lose your credit card, you should be able to freeze your account and order a replacement as soon as possible.
When evaluating all of the benefits of business credit cards, find out if there is an annual fee. Some cards do not require an annual fee—others may have a low fee, high fee, or something in-between. If a business credit card has an annual fee, that doesn't have to be a deal-breaker. Just ensure that the overall benefits of the card outweigh what you expect to pay in interest and fees on your new card.
How to pick the best card for your needs
During your search, you may find conflicting advice on which cards will fit your needs. Additionally, it's often difficult to tell which sites have advertising arrangements or other mutual agreements for offering reviews of products and services. Every organization has unique requirements, and some cards will satisfy those needs better than others. Make comparisons among institutions you trust, and ask friends and business owners in your network about their personal experiences.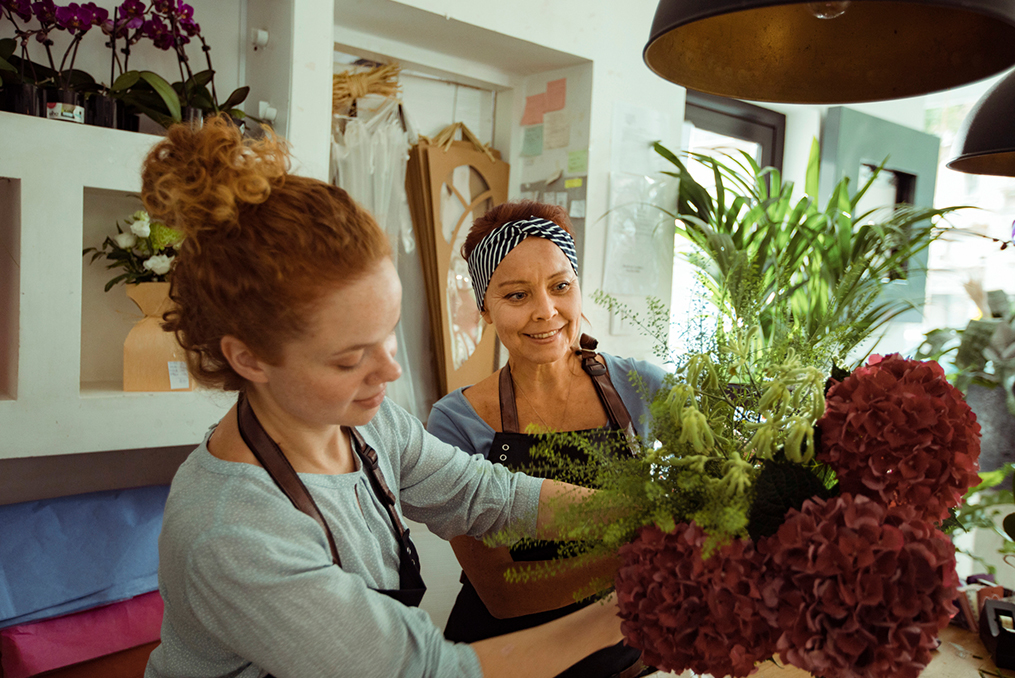 Understanding how you will use the card can influence the type of card that will work best for your business. For example:
Stable income: Companies with relatively stable month-to-month income may use a business credit card to make frequent purchases.
Variable income: Businesses with highly variable or seasonal income may use a business credit card to make necessary purchases during slower business cycles.
Number of employees: Business owners with several employees may want to consider cards that offer reward structures of which everyone can take advantage.
Other: Understand how a business credit card can make doing business simpler and look for a card that fits your needs.
When deciding on a card, assess your business and your need for credit utilization. As with any business finance decision, it can be helpful to speak with a local resource who can understand your personal needs, your business, and your customers. For more information on choosing the best credit card for your small business, speak with one of our knowledgeable Business Member Specialists at your local OnPoint. We're happy to help answer any of your questions.