The OnPoint spotlight is an ongoing blog series that highlights our employees and takes a closer look at the drive and personality of individuals on the OnPoint team. It is one way we show our appreciation for their hard work and achievements while helping our community get to know the people who make things happen here at OnPoint.
This week, we are excited to spotlight Alyssa Gonzales, Branch Manager of our new East Gresham Branch! Alyssa joined OnPoint in 2010 and is excited for the opportunity to support the growth of our new team at the Gresham Fred Meyer.
Here is what Alyssa had to share about her life and experiences at OnPoint:
Tell us a little about yourself.
I was born and raised in Gresham Oregon—home of the Gresham Gophers, Teddy Bear Parade and my favorite Halloween pumpkin patch, Olson Farms. I graduated from Portland State University with a Degree in Business Administration and to this day I enjoy helping businesses of all sizes reach their goals. My husband Brian is a small business owner and runs a digital creative agency called PAIRODIME. We have two children whom we absolutely adore! We enjoy everything Oregon has to offer, from water skiing on the Columbia River, skiing at Timberline and kayaking in Estacada, to searching for seashells in Pacific City.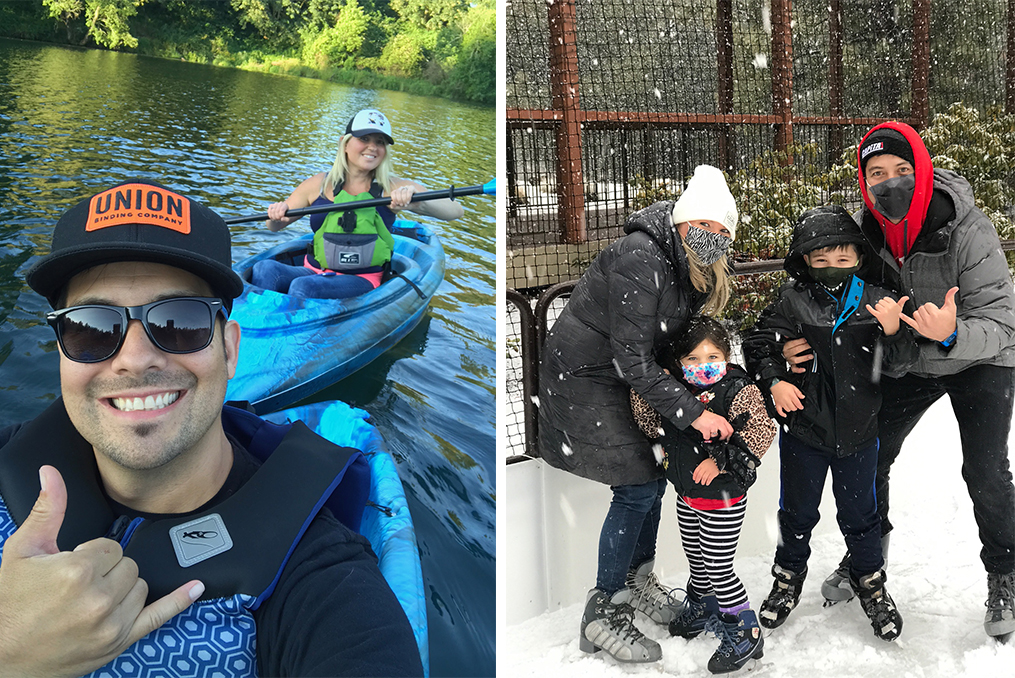 What was your all-time best Halloween costume?
When I was pregnant with our son, a group of us went out in downtown Portland for a Halloween party. I was dressed up as a lady bug and wore a set of nylon wings and a spring-loaded antennae headband. It was pretty silly, but for some reason, everyone loved it (most likely because of the baby bump). For the Halloween contest that night, I was nominated and became a finalist. Next thing you know—"Lady Bug Baby Bug" won the contest!
What is your favorite 90's jam?
Ace of Base's 'The Sign'. That one goes out to my dad.
What is your most memorable vacation?
I once took a magical cruise to the Bahamas with my entire family and boyfriend. We stopped at a little island called Saint Martin. We decided to ditch the typical cruise excursions in favor of our own adventure on the tropical island. We basked in the sun among the palms, drank rum and enjoyed a private chef on an almost empty white sand beach. It was bliss. We then barely arrived back on the boat before they left harbor! That evening, we got dressed up in our fanciest attire for a multi-course international dinner. During the toast that night, in front of my entire family, Brian proposed to me. It will forever be one of the most memorable moments of my life.
What was your childhood nickname?
My close family and friends call me Mini! My husband gave me that nickname, so it's not exactly a childhood one, but one that just sort of stuck around out of endearment. I even named my fantasy football team "Mini Destroyers" and we almost took the championship this year—Go Broncos!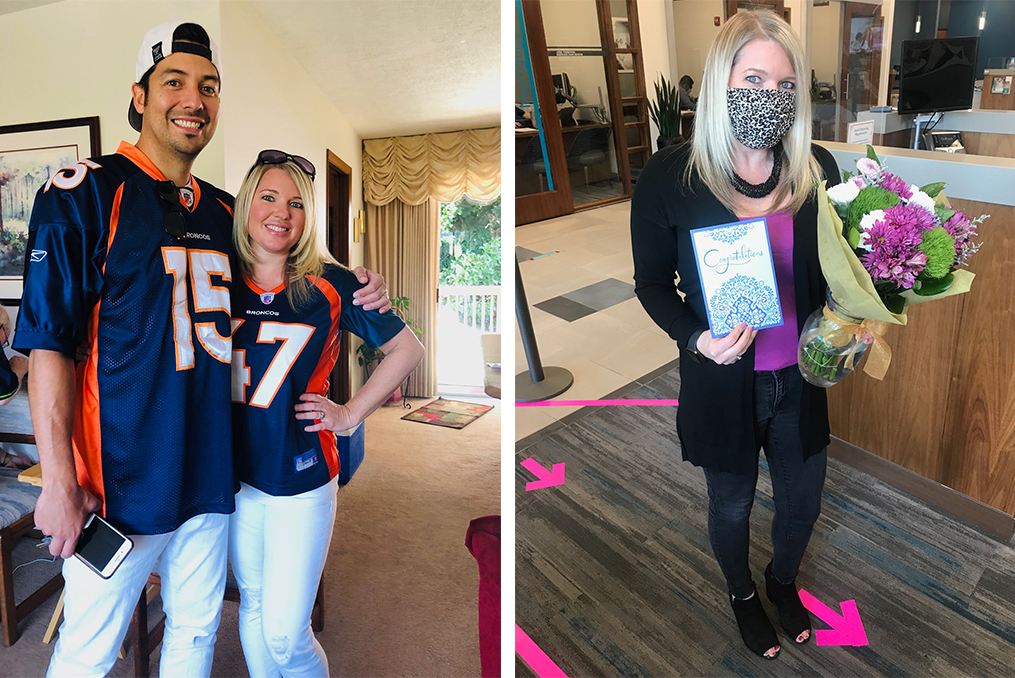 What is something that you would like to share about the culture at OnPoint?
I have been blessed to have an amazing support team wherever I have been in my professional career development at OnPoint. I owe a HUGE THANK YOU to everyone who had patience with me, showed me guidance, delivered positive critique and valued my personal insight along with their own. I have learned so much from this decade (plus) of experience and I strive to provide that experience for others as well. These are the values that I try to employ with my fellow teammates, and I appreciate each and every one of them. I can't wait until we can all go out and celebrate with each other in person again! We have some great employee outings, including baseball games, carnivals with the kids at Edgefield and Oregon Zoo adventures. I've forged amazing connections along the way.
Grow with OnPoint—apply today
We are opening more convenient locations inside Fred Meyer stores throughout Oregon and SW Washington this year. Learn more about our growth and about joining our team.
team.