The OnPoint spotlight is an ongoing blog series that highlights our employees and takes a closer look at the drive and personality of individuals on the OnPoint team. It is one way we show our appreciation for their hard work and achievements while helping our community get to know the people who make things happen here at OnPoint.
This week's employee spotlight is Jessica Stewart, Teller Coordinator at the new Fremont and Williams Branch.  In 2016, Jessica joined OnPoint as a Teller at the Lloyd Center branch. We're excited to have her as a part of our new branch team!
Here is what she had to share about her life and experiences at OnPoint:
Tell us a little about yourself.
I grew up in Beaverton and I've lived in SE Portland for the last five years. If I'm not at work, I'm typically spending time with my boyfriend, family or friends, finding new food spots and boutiques, going to concerts or admiring other people's cute dogs.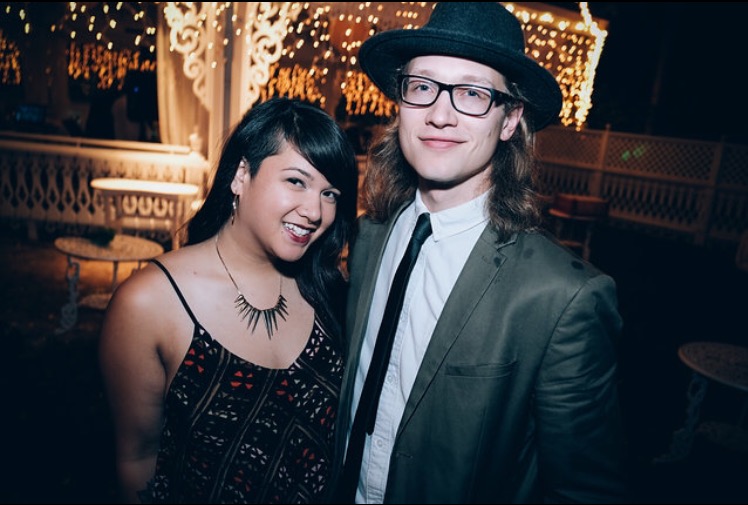 What were you doing before joining OnPoint?
Prior to joining the team at OnPoint, I was working as an assistant manager at H&M. I had worked there for more than six years and I had only ever had retail experience. As I worked what ended up being my last Black Friday ever, I decided retail wasn't my calling anymore, so I chose to begin a career with OnPoint. I had always loved the customer service aspect of my position in retail and knew that it would carry on well into the credit union world.
What is a goal that you have in your new role?
I'm excited about the opportunity to work as a Teller Coordinator at our newest location on Fremont.  It gives us the opportunity to flex to meet the unique needs of this great community.  I can't wait to share what I learn with colleagues as we launch our new location.
If you could be an animal, which would you be?
I would be a sloth. Although I'm quick and efficient at work, when I'm at home, I'm just as lazy and slow as a sloth. They're also my favorite animal; the happiest day of my life was when I got to hold one!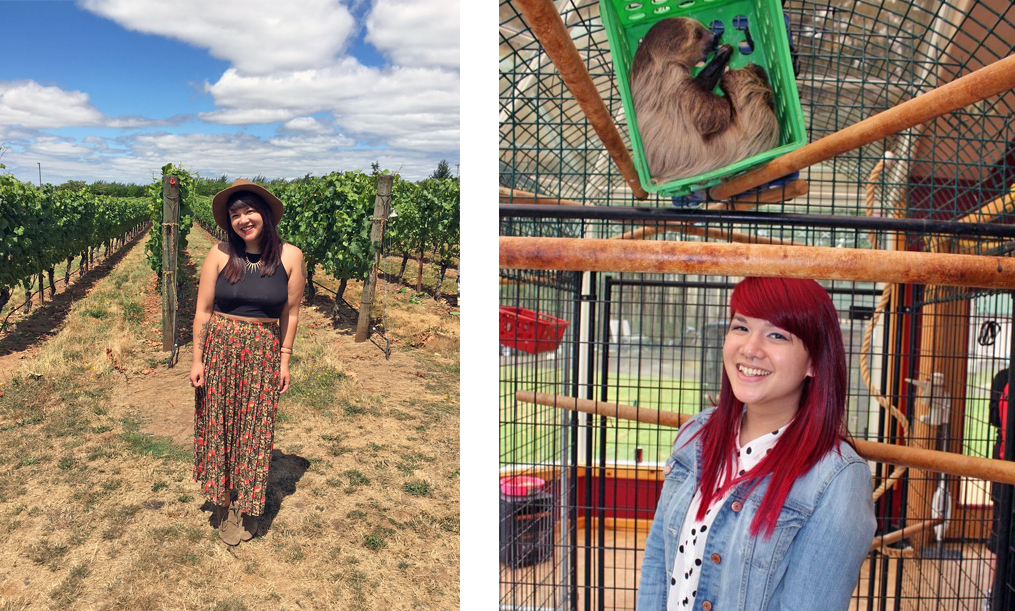 What are three things left on your bucket list?
Number one on my list is to travel to Asia: mostly the Philippines and Japan. Most of my family lives in the Philippines. Unfortunately, I haven't had a chance to meet all of my extended family, see where my parents grew up or learn more about my culture in general. I hope to someday. The reason I want to go to Japan is that I'm obsessed with its food, fashion and Studio Ghibli movies. My favorite Ghibli movies are My Neighbor Totoro and Ponyo. I love the animation in the movies and all the cute creatures in them. They're opening a Ghibli theme park in 2020, which I'm eager to check out.
Second on my list is to witness an aurora borealis. When I was very young, I witnessed a simulation of one at a science museum and I have been dreaming of it ever since.
Lastly, although it may seem simple to most, I want to get my driver's license. I'm currently 27 years old and have never driven a car so it would be a milestone for me to learn how to drive. I currently have my learner's permit. I'm hoping to get this one crossed off of my list by the end of the year! Wish me luck!
Which sports teams do you root for?
I know it may be an unpopular opinion but I'm a diehard Lakers fan. I was born in Los Angeles and my whole family roots for the purple and gold. It has always been tough reppin' my Lakers gear in the Moda Center when they play the Blazers, but it's worth it to support my team.
What is your favorite family tradition?
Decorating the Christmas tree and any other basic holiday traditions. Honestly, I did turn into a Grinch around the holidays for a while working retail for almost nine years; sometimes working in the mall doesn't really help the Christmas spirit. Now, not only do I have a stable schedule, I also get to assist happy members during the holidays: leaving me the freedom to enjoy all the Christmas festivities like when I was younger.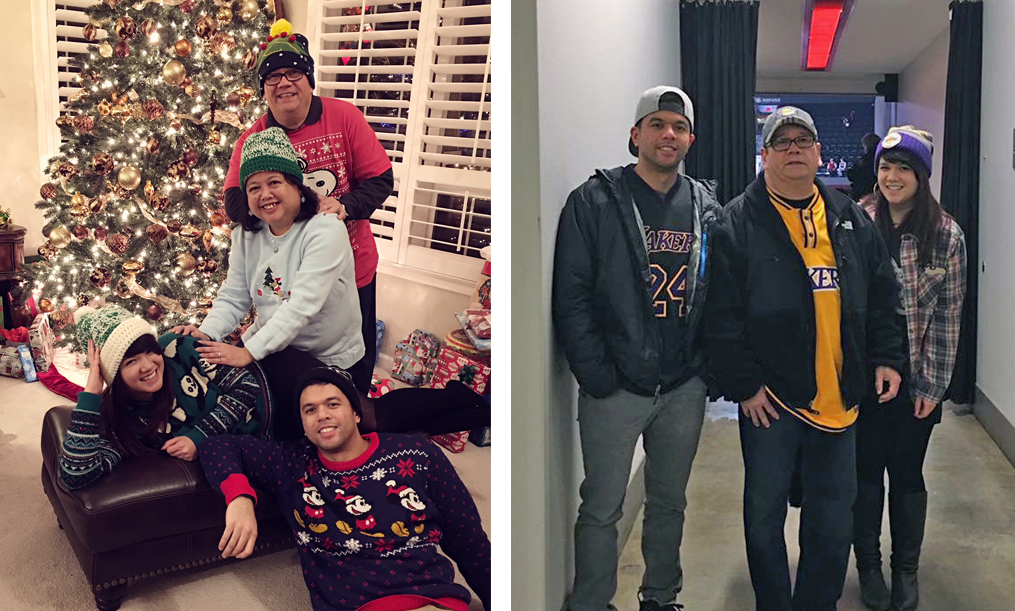 What do you enjoy most about working at OnPoint?
I love getting to know our members. Compared to a retail atmosphere where you're just trying to get all the customers in and out of the store as quickly as possible, it's deeply fulfilling to actually take a moment and get to know each member we help. We have so many regulars that I love to keep up with and I think it's important to get to know as many members as I can. It makes coming to work that much more enjoyable.
Interested in joining our team? Check out our current open positions.