The OnPoint spotlight is an ongoing blog series that highlights our employees and takes a closer look at the drive and personality of individuals on the OnPoint team. It is one way we show our appreciation for their hard work and achievements while helping our community get to know the people who make things happen here at OnPoint.
This month, we'll be highlighting our recent Accelerated Platform Training graduates. Our accelerated training program is designed to help highly motivated employees take the next step in their career.
This week's employee spotlight is Jonathan Enriquez, joined OnPoint as a Teller in 2017 and was recently promoted to a Member Service Representative at the Lloyd Center Branch.
Here is what he had to share about his life and experiences at OnPoint:
Tell us a little about yourself.
I have been in Oregon for three years. I grew up in a small town called Trona, California, where I graduated with 18 other people. I've lived in Bakersfield, California, Battleground, Washington, and Dallas, Texas. I enjoy camping with my family. My family is the best support system.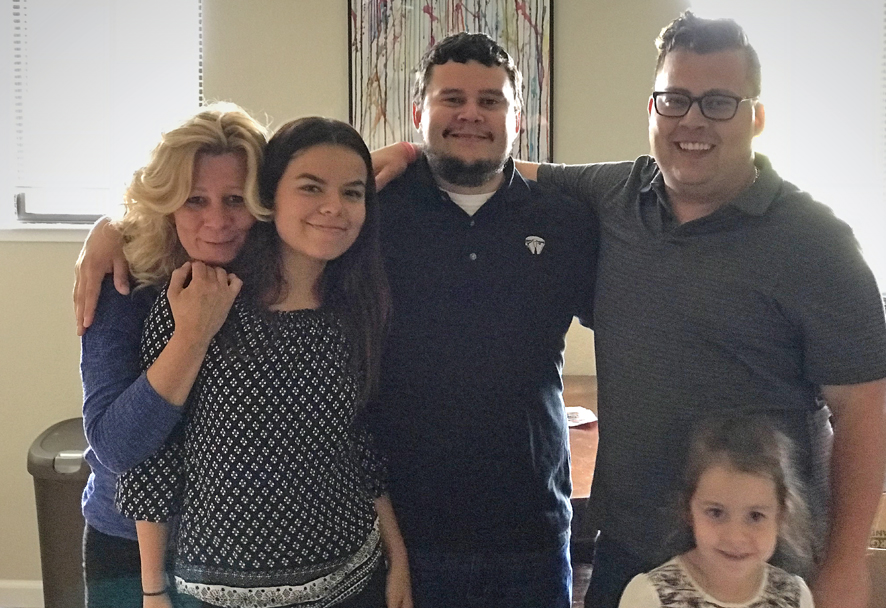 What's your history with OnPoint?
Before OnPoint, I was working at Enterprise Rent-A-Car. I have held many different jobs prior to OnPoint. This is my first job in the financial industry, and it has been amazing. I was a teller for six months and recently completed the Accelerated Platform Training (APT) program. The APT program helped me reach my goal of becoming a Member Service Representative in six months. I am also seeking to work my way into management in due time. The team at Vaughn helped me establish a great foundation, the team at Beaverton helped me grow and being at Lloyd has helped me become more well-rounded in my current role. It has been a great experience. Thank you to the management teams from all locations and the co-workers who helped with my development.
How was the Accelerated Platform Training (APT) Program?
It was an amazing experience. The team at Beaverton was very knowledgeable and welcoming. When I switched to the Lloyd Center Branch, they encouraged my growth, which pushed me to work harder.
If you could be an animal, which would you choose?
A lion; they are majestic and powerful.
If you could have one superpower, what would you choose?
To fly. It would be so awesome not to have to be in traffic anymore.
What's the one piece of advice you would give others about life?
Enjoy every minute — it's too short to stress and not live to the fullest.