The OnPoint spotlight is an ongoing blog series that highlights our employees and takes a closer look at the drive and personality of individuals on the OnPoint team. It is one way we show our appreciation for their hard work and achievements while helping our community get to know the people who make things happen here at OnPoint.
This week's employee spotlight is Leanne Skoog, Business Member Specialist at our Bend Downtown Branch. In 2015, Leanne joined OnPoint as a Member Service Representative and subsequently, built upon her lending knowledge by serving as a Member Relationship Officer and a Small Business Specialist before taking on her current role. Leanne enjoys building meaningful relationships with business members and has found a passion for helping people set and achieve their business goals.
Here is what she had to share about her life and experiences at OnPoint:
Tell us a little about yourself.
Right after marrying my high school sweetheart, Todd, we decided to move to Bend. In the past 23 years, we have raised three wonderful children—Julia, Erica, and Trevor.  Like many good "Bend-ites" we also have a fun-loving labradoodle named Posey.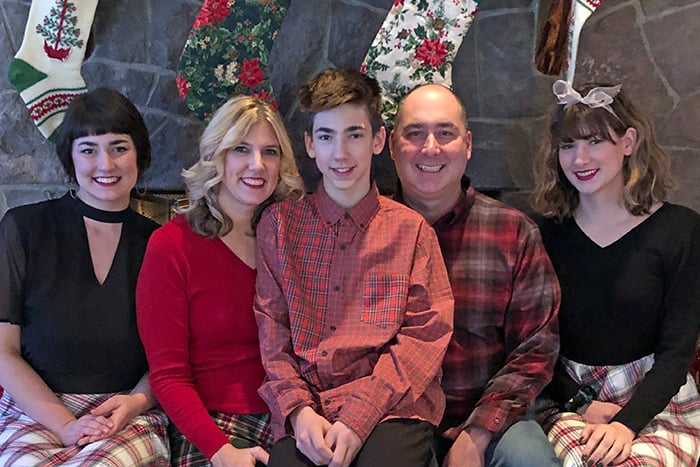 What were you doing before joining OnPoint?
I was fortunate enough to be a stay-at-home mom for many years. During that time, I was actively engaged in the community, volunteered in my children's classrooms, and was a Girl Scout leader for 14 years. I returned to the workforce seven years ago, starting as a Teller and swiftly advancing to a Personal Banker at another financial services organization. I found I really enjoyed talking with and assisting people, and helping them reach their financial goals; however, when we were unable to extend credit, I was not given the time to educate people and help them reach their goals.
I felt strongly that the financial education piece was critical, and this was one of the reasons I decided to change organizations.  At OnPoint, I've enjoyed the opportunity to do more for people and provide the education and tools they need to be successful with their financial goals.
What is your "hidden" talent?
I love to paint. I have a variety of original artwork around my home. When people discover this, they are often quite surprised.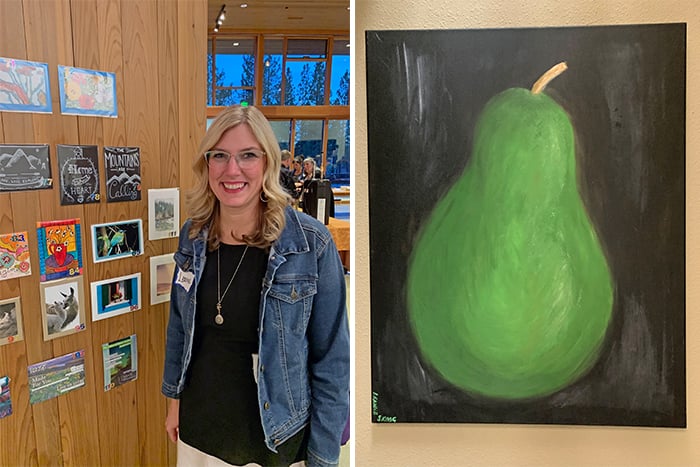 Are you artistic? What kind of art do you enjoy doing?
I would say I am artistic and crafty. I enjoy painting on canvas and more recently, playing around with milk paint and refinishing furniture with it. The last couple of years I have had the opportunity to donate small 5×7 art pieces for a local nonprofit that has an annual fundraiser to purchase summer reading materials for local students.
Do you have a favorite board or card game?
We have played a lot of Monopoly over the years; not sure if it is my favorite, but I do enjoy playing with my family—ruthless behavior and shaky alliances included. Even the grandparents get caught up in the game. One year, we even had a "Monopoly Tycoon" shirt made for my father-in-law. Now everyone competes to see who will become the next Tycoon.
What is your favorite family tradition?
Sundays have become our family dinner and game day. Whether we have a game on the TV or decide to play a board game, our home is always open to our family and friends to join us for some fun and a home-cooked meal. Over the years, we have always made it a point to sit at the dinner table for our meals—as a busy active family of five this is not always easy. However, it's important for us to catch up and hear what is going on in each other's lives. As our children have grown, this has become a nice way for us to all get together on a regular basis.
How do you maintain work/life balance?
I am lucky to live 12 minutes from the branch and an hour from at least a dozen lakes and rivers. We love to enjoy the nature around us, even if it is just for a day trip. As a team, we get involved in many community events. Outside of Winterfest, one of my favorites is the Education Foundation Trivia Bee. We have a healthy competition between our branches to get the award for "best dressed," which we just won for our "Quizard of Oz" costumes. We've also previously won the Best Team Name award for the name "You Don't Knome What We Knome." We were dressed as—you guessed it—Knomes! Of course, we would love to win in the trivia category, but we really enjoy the jovial spirit of the event as a whole.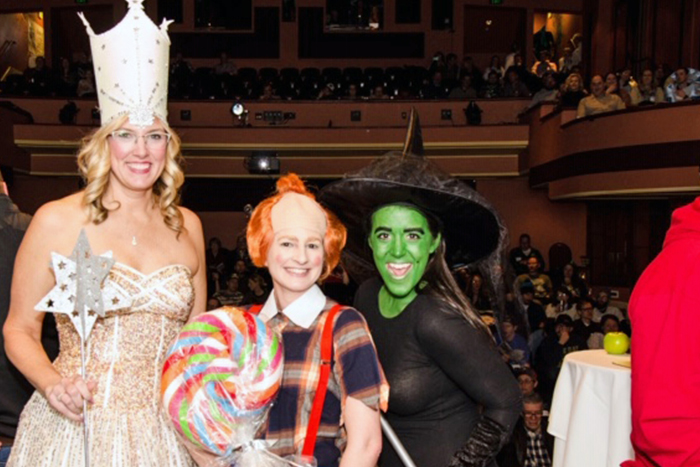 Is there anything else that you would like to share?
I feel our members find added value banking with OnPoint as we consistently match our services to their needs by educating them about which products and services will be the most beneficial. From our front line staff up through our management team, we are all focused on financial education and how we may help our members reach their financial goals. It is incredibly satisfying to see a member return after taking our guidance and then qualifying for a loan option that they were unable to receive in the past. I am looking forward to deepening my relationships with our business members as a Business Member Specialist and learning more about their goals to help them grow.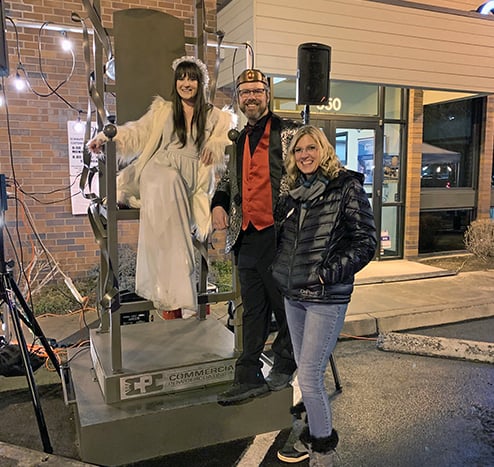 Interested in joining our team? Learn more about a career with OnPoint.