The OnPoint spotlight is an ongoing blog series that highlights our employees and takes a closer look at the drive and personality of individuals on the OnPoint team. It is one way we show our appreciation for their hard work and achievements while helping our community get to know the people who make things happen here at OnPoint.
This week, we are recognizing our five recent Accelerated Platform Training (APT) program graduates: Meghan McCrary, Lucy Dufresne-Belmore, Karinya "KeKe" McNeal, James Fuentes and Abbygale Stutzman. The APT program provides an excellent opportunity for employees to focus on gaining the new skills they require to advance in their careers here at OnPoint.
Meghan McCrary started with OnPoint in April 2017 as a Teller and now works at our Murrayhill Branch as a Member Service Representative. She was able to advance to her new role after completing the APT program.
Here's what she had to say about her life and experiences here at OnPoint:
Tell us a little about yourself.
I was born in Salem, grew up in Jackson, MS, and made Portland my home in 2014. I have a degree in Molecular Biology with minors in chemistry and theatre and am a life-long Oregon Ducks fan. I love sports, art, logic puzzles, reading novels and spending time with my family.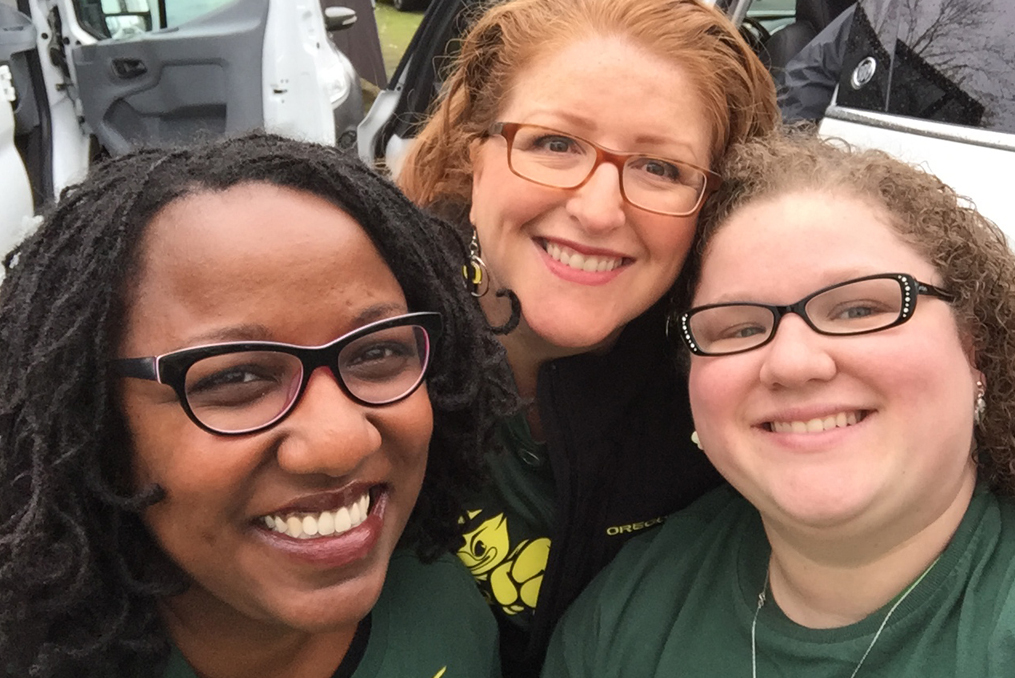 What has your journey at OnPoint been like?
Applying for a position at OnPoint was a successful attempt to get back into credit unions. I have since held four positions and worked in the same number of branches. I was hired on as a Teller at the NW 27th and Vaughn Branch, moved up to Teller Coordinator, and then applied and was accepted into the APT program. I just graduated from the APT program in January and am now a floating Member Service Representative with my home base at the Murrayhill Branch.
What is your goal in your new role?
Having graduated from the APT program, my goal is to help as many members as possible and get more familiar/comfortable with business accounts. I have great support at Murrayhill, not only from the management staff, but also the branch staff has been overwhelmingly welcoming and helpful—especially when I start opening all the cabinets trying to find office supplies!
What was your experience with the APT program?
The APT program was terrific! Having the ability to immerse ourselves solely in learning was a real benefit. We worked not only in the classroom, but we were able to get hands-on experience in the branches while being observed, so everything was done correctly. I strongly recommend others apply for the APT program when a position opens!
Do you have any strange phobias?
I have an irrational fear of reanimation. I have no problem with vampires "rising" in books or movies, but the undead? No thanks.
Are you artistic? What kind of art do you enjoy?
Art has been a part of my life for, well, all my life. I did community musical theatre, went to a performing arts school from late elementary through high school, and have been classically trained in ballet, piano and theatre. I even received a minor in theatre from college. I currently enjoy making jewelry and painting, but I've been known to dance and/or sing unprovoked.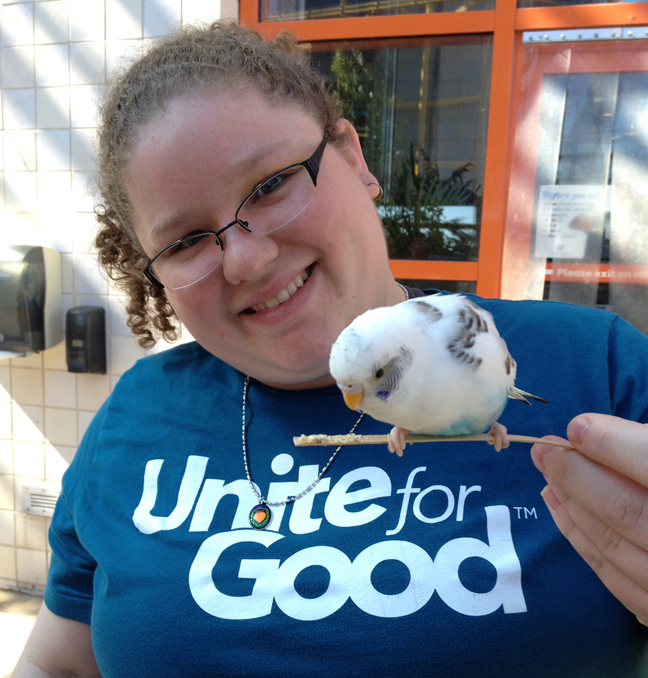 Which sports teams do you root for?
I LOVE sports. I'm a huge Oregon Ducks fan and will watch pretty much any kind of sporty competition. I hold season tickets to the Portland Thorns and will watch the Timbers and Winterhawks whenever I get the chance. I also played soccer for many years, so whenever a match is on television (any league), I'm usually watching it.
Have you ever run a marathon or climbed a mountain?
I haven't run a full marathon, but I did complete the Nashville Rock 'n' Roll Half Marathon. I do NOT recommend this for first-time marathoners (something I wasn't told when I signed up for it) because the course is rather demoralizing and it's held in Tennessee in April—can you say HOT?! It was a rather traumatizing experience; I ended up with second-degree burns on my shoulders, but I am very proud of the accomplishment.
Who was your most influential school teacher? Why?
I had several great teachers in school, but the one who stands out the most was Mrs. Sullivan. She was my middle school ballet teacher. I was a graceful dancer who was always on the right foot and exuded energy all the way through my fingertips. It was my happy place, but I was always placed in the back. Until Mrs. Sullivan—she saw that I was one of the more talented dancers in my class and allowed me to prove that by giving me a solo en pointe. It was terrifying and exhilarating. After the final performance, I had many people I didn't know come up to me and congratulate me on a job well done. I was on top of the world and it was all because Mrs. Sullivan took a chance on me and made the difference of a lifetime.
Interested in joining our team? Learn more about a career with OnPoint.