The OnPoint spotlight is an ongoing blog series that highlights our employees and takes a closer look at the drive and personality of individuals on the OnPoint team. It is one way we show our appreciation for their hard work and achievements while helping our community get to know the people who make things happen here at OnPoint.
This week's employee spotlight is Tamara Kennedy-Hill. Tamara joined OnPoint as the Diversity, Equity and Inclusion Program Manager in May of 2020. Tamara is excited to be a part of the OnPoint family and expand our diversity, equity and inclusion program. She will serve as an integral part of our team as we strive to deepen our commitment to supporting our members and employees across all of our communities. She's looking forward to getting to know our OnPoint members and we are excited to have her!
Here is what she had to share about her life and experiences with OnPoint:
Tell us a little about yourself.
I was born in Portland but grew up in Anchorage, Alaska. In the late 90s, I decided to move back to Portland. I love to hike, be in nature and visit the many beautiful places Oregon has to offer. I'm a lifelong learner who loves to partner with others to positively impact our organizations, teams and community. It is a passion of mine to support community advancement and racial equity.
What were you doing before joining OnPoint?
My background is in equity placemaking, global events, tourism and destination stewardship. I've spent the majority of my career advancing economic prosperity for communities through tourism. I still believe travel has the power to transform people and build global connections. I am most proud of my past role as a co-founder of My People's Market with Prosper Portland—helping to elevate access and opportunities for entrepreneurs of color in the greater Portland area. I am also active on several community boards including Transition Projects, Black United Fund of Oregon and the Greater Portland Economic Development District Board.
What is something that you can't live without?
I can't live without my family, which includes my daughter, husband and our puppy, Rosie—who we actually call Rosie Rue. She is a one-year-old labradoodle. I've never had a pet before and was afraid of dogs when I was growing up, but now she has my heart. My family is pretty awesome, and every day they give me the perspective to see the world from another set of eyes.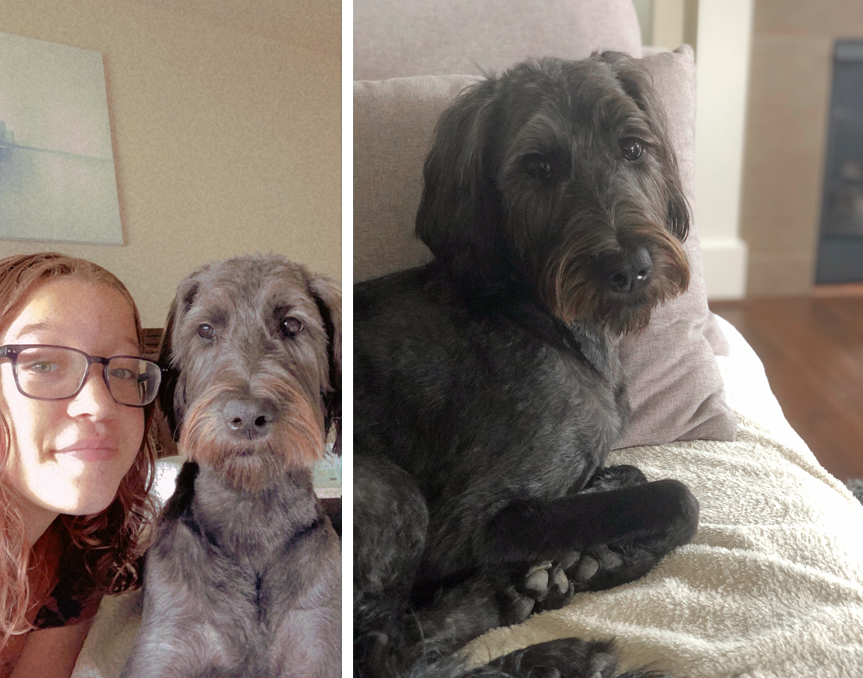 If you could be on any TV game show, which would it be?
Jeopardy! I used to watch it with my mom, and I still watch it almost every day. Although, I think it is awesome when I get five correct answers, so I guess I would still need some coaching!
What is your favorite travel spot?
Maui, but I also love the Oregon coast.
What are the values that drive you?
Integrity, community, equity and a growth mindset.
Interested in joining our team? Check out our current open positions.