The COVID-19 pandemic has disrupted many of the regular social and business activities we engage in, leading to lots of brainstorming on how to make good use of time—after all, there are only so many binge-worthy shows to stream. If you're experiencing some abnormal downtime, maybe consider organizing your finances. You can take a closer look at anything from your budget to credit cards and bank accounts or any other aspect of your personal finances.
Gaining better control of your money is a good idea for any season, but especially advantageous in volatile times.
Adjust your budget
Your household budget is the foundation of personal finances. It's challenging to have an adequate understanding of your financial picture without a budget in place. Your budget can help you reduce spending or prevent you from going into the red during the month. Once you have a functional budget, you can use it to plan long-term goals and determine which household expenses to cut.
Whether you have an established budget or are starting fresh, take a look at your budget through the lens of a few different structures. One popular framework is the 50-30-20 budget. Beginning with these allocations, bucket your expenses accordingly and see how your expenditures add up:
50% of your budget is for needs, like housing, transportation, and food
30% is for wants, such as dining out, travel, movies, and subscriptions
20% is for debt repayment and saving
Those numbers aren't set in stone. Your situation may be different; however, using a standard framework will help you find a budgeting structure that's optimal for you. Feel free to work up a couple of different budget scenarios, maybe a 55/15/25 budget if you want to repay debt more aggressively.
Prioritize your debt repayments by interest rate
If you want to pay your debts more strategically, consider arranging them from highest to lowest interest rate. The longer it takes to repay high-interest accounts, the more it ends up costing you in interest payments over time. Prioritizing your debt payments by interest rate will help you pay the least amount of interest over time.
Group and rank debts by interest rate. Example of common debts accumulating interest:
Credit cards
Personal loans
Mortgage or home equity line of credit
Student loans
Car loan
Any other debt accounts
If you prefer to reduce your overall monthly payments, instead, prioritize your debts by paying off the smallest debt first and "eliminating" that payment from your monthly budget as quickly as possible.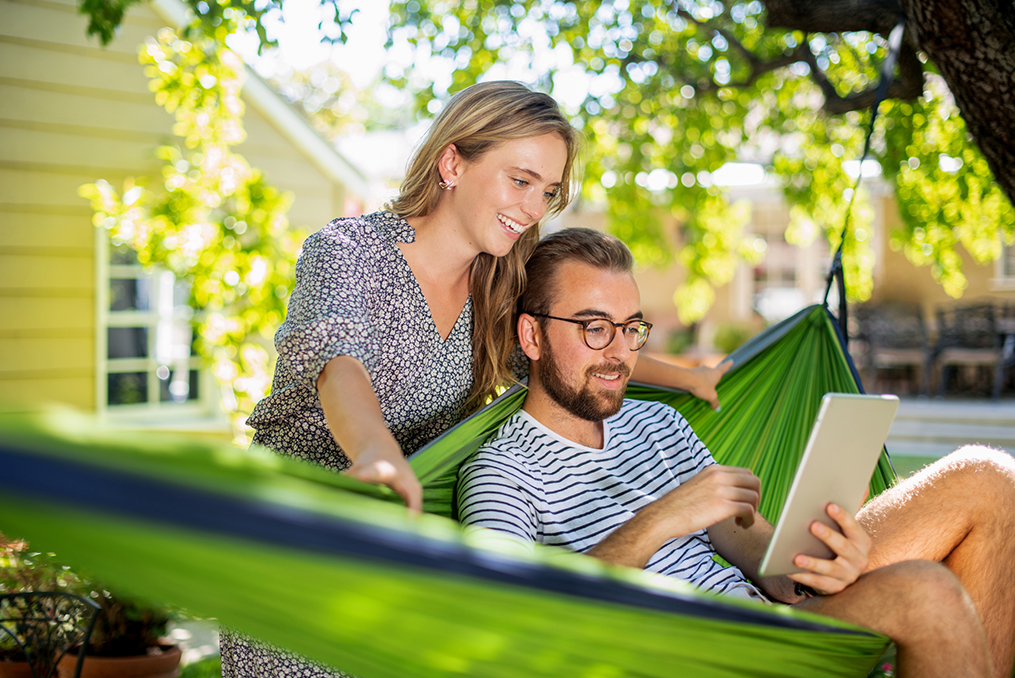 Improve cybersecurity by updating the sites that store your payment information
A bit of regular data hygiene can help protect you from the impact of cybercrimes and data breaches. Likely, various sites where you have an account and make purchases store your payment information. Any site that stores your data could potentially be a gateway to your finances. Consider some of the most recent data breaches to see if your information may have been compromised and to understand the need to minimize overall exposure.
To lessen your chances and mitigate that risk, be sure to disconnect your payment and financial information from unused accounts—including subscriptions you've paused or cancelled. Any old accounts should also be scrubbed of your personal and financial data, when appropriate.
Review your insurance coverage
Your insurance needs are dynamic; they change as you experience life changes, like a growing family, or gaining new assets. However, frequently checking your insurance coverage isn't likely to be high on anybody's to-do list. If you've got the time, evaluating your current coverage and your needs can help you plan your finances better.
Look at your auto, home and life insurance, as well as any other policies, and assess whether your coverage meets your needs. Furthermore, research policy options with your current provider and its competitors to bring your coverage in line with your needs, like exercising a rider option, deferring premiums, and increasing or decreasing insurance coverage.
File receipts
Despite the world becoming vastly more digital, paper receipts and other financial documents, like tax returns, wills and titles, are still preserved in their physical forms. That makes it important for you to file your receipts accordingly and manage other paper documents. Better yet, you can scan paper documents and keep them as digital files. That way you have a backup in addition to the original. Consider using Google Drive as a simple solution for digital filing.
You may need those receipts, so organize in a consistent way that's easy for you to understand. It's as good a time as any to review your shoebox full of loose documents and apply some order.
Name or update beneficiaries
Estate planning is another financial task that's often delayed, as it often doesn't feel urgent until it's too late. The future is an unknown, and preparing for the unexpected today will help you better protect your family's finances tomorrow.
You may want to keep certain assets in your family, but without officially designated beneficiaries, your family may face time-consuming legal processes that determine ownership after your passing. Having a clear-cut plan for transferring assets and wealth to your family will help keep them secure and avoid unnecessary paperwork and frustration during a difficult time.
Go further by learning more about personal finances
Organizing your finances isn't always the easiest task. If you need help, find courses, articles and tools on budgeting, banking and everything else you need to live a more confident life with Enrich. If you have questions or would like some hands-on financial advice, please visit us at your local OnPoint branch.