Before you begin shopping for a car, we recommend you do some research on financing. Understanding the cost of vehicles and your creditworthiness is essential to getting a good deal on your next automobile. Additionally, financing options change depending on what you buy. Being informed about the pros and cons of new vs. used autos, term length, and how to prepare to buy will help boost your confidence. Consider this auto loan advice to help you choose the right loan and increase your chances of a successful application process when financing a car.
Leasing vs. financing
Whether you lease or finance your next vehicle, you're going to make monthly payments. If you're considering leasing, you'll want to understand the short- and long-term impact and how it's different than financing.
Leasing a car has its perks. To start, you get a late-model vehicle under the manufacturer's warranty so that you can save on most maintenance and repairs. Limiting unexpected expenses helps keep your monthly costs predictable. Your car payment could also be less than it otherwise would be if you financed the same late-model vehicle.
However, at the end of the lease, you own nothing. You drop off the car at the dealer and either exercise the purchase option, start a new lease or finance a different vehicle. Under a lease option, your monthly payments could go on indefinitely. Additionally, you may have added costs if you exceed the mileage on the contract or cause excessive wear and tear on the vehicle.
Even though the monthly cost may be higher, auto loans are almost always more affordable over the long term. As long as you keep driving the car after you've paid it off, you'll save money by buying instead of leasing. When you buy a car, you can make customizations because it belongs to you, not the dealership. If you prefer to get a new model vehicle every couple of years, it may make more sense to lease a vehicle as you may never realize the full value of ownership.
Additionally, leasing is designed for people with excellent credit and is considerably less accessible to most people. If you don't have top-tier credit, you'll likely find that an auto loan or cash purchase is your best option.
Understand the impact of a down payment or trade-in
The more money you can put down before financing a car purchase or the more value you get for your trade-in, the less the new car will cost. It might seem counterintuitive—after all, if the vehicle list price is $25,000, and you put $1,500 down, or have a trade-in worth $1,500, then it still costs $25,000 total. The difference is how much interest you pay on the loan.
For example, if your car loan rate is 4.39% over a six-year loan period, and you finance the entire cost of the car, you will pay $395.58 a month and approximately $28,483 by the end of the six-year loan term. That's roughly $3,483 in interest. A $1,500 down payment or trade-in could save about $210.
By contrast, if you put 20% ($5,000) down on the car and finance only $20,000, your monthly payment estimate drops to $316.42 using the same loan terms. You would then pay $22,785 and save nearly $700 in interest over the life of the loan. You'll also save over $80 per month on your car loan by making the down payment. You can also save on interest by shortening your loan term, buying a newer model vehicle within your current budget. If you want to save on interest and total maintenance and fuel costs, consider going electric and leveraging OnPoint's Green Auto Discount.
So how much should you put down on the vehicle? The answer is as much as you can comfortably afford. If you have emergency savings in place and want to keep your overall interest payments down, increase your down payment. Minimizing your overall debt payments is excellent for your budget and long-term financial planning. Use our calculator to see how your trade-in and down payment can impact what you can afford:
What does a car loan cover?
If you've decided that buying makes the most sense for you financially, the next step is understanding what a car loan covers.
When you buy a car, you have to pay the purchase price, the local sales tax, and any title taxes or fees for your area. There are also other fees, like title and registration fees that are also your responsibility. Typically, your loan will cover just the purchase price, but you can roll these fees into it, depending on the loan-to-value ratio.
A loan-to-value ratio is the amount of your loan compared to the value of your car. Each lender will have a specific LTV that they are willing to lend that can vary based on the buyer's vehicle and creditworthiness. To roll your tax, title, and other fees into the car loan, you will need sufficient room within the total LTV ratio—which you can cover with your down payment, trade-in, price negotiations, or receiving a loan that exceeds the value of the vehicle.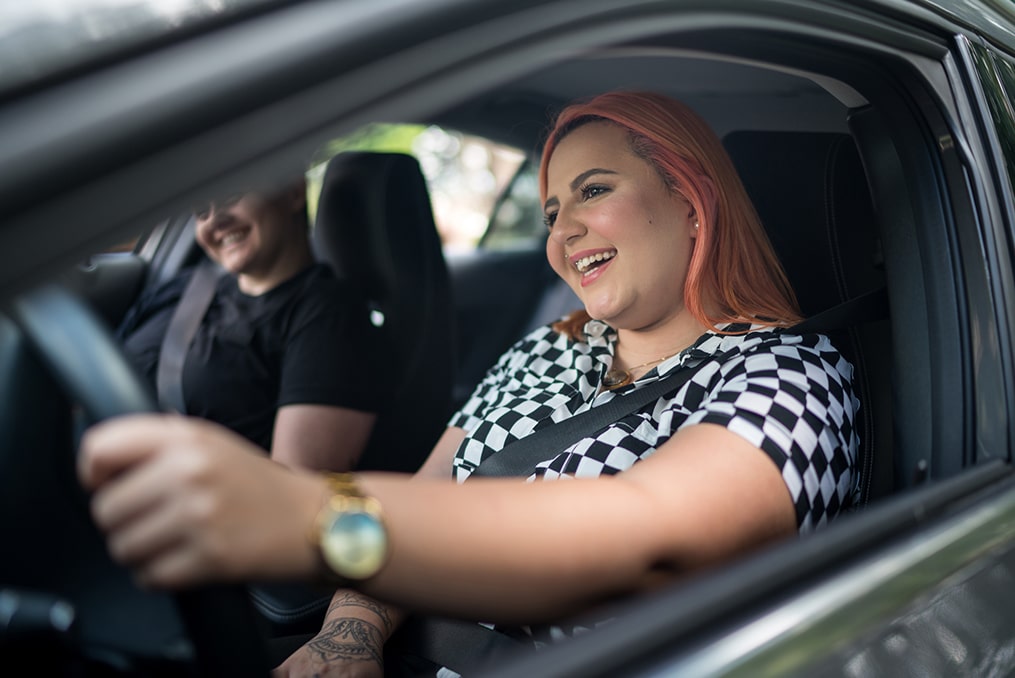 What to do before financing a car?
Get your paperwork ready before heading to your credit union, the bank, or dealership. Preparing for your purchase will limit delays in financing a car and your time spent at the dealership.
ID and Proof of Insurance
Regardless of where you finance your car, you will need a driver's license and proof of insurance. Your proof of insurance for your current vehicle or your liability insurance as a driver is sufficient, as you will have coverage for a few days while you add your new vehicle to the policy. If you don't have auto insurance, shop around beforehand to ensure you get a fair rate. Remember that you won't be able to drive the vehicle without adequate insurance coverage.
Proof of Residence
You may need to prove your address. If your ID is out of date or your documentation doesn't match, a piece of unopened verified mail with your name and address, such as your mortgage statement or a utility bill, may work to confirm your address.
Down Payment
Next, if you have a down payment, understand how you'll make the payment. If you will pay via check, and the amount is substantial, your dealership may require that you present a bank-certified check or money order rather than a personal check. If you plan to pay your down payment with your debit or credit card, be sure to check with your financial institution to ensure that your down payment doesn't exceed your daily limits. If you need a temporary limit increase, contact your bank or credit union to explore options beforehand.
Income Proof
Many lenders want to see proof of your monthly income. You can prove your income with paycheck stubs or your W2. For those who are self-employed, a couple of years of tax returns often suffice.
References
Some lenders will ask to see references. Bring a list of people who can vouch for your character. Past and current employers, co-workers, and non-family members who know you well can all be references. Typically references are helpful if you have a limited or poor credit history. Not all lenders require this, but having it ready will prevent delays.
Prepare your trade-in
If you are trading in your current vehicle, ensure that it's clean and presentable. Your goal is to maximize your trade-in value. The dealership will look for opportunities to minimize what they have to pay for your trade-in. It's often unnecessary to make expensive repairs before trading in the vehicle, as you are unlikely to recoup your investment in repair costs. Be honest about the condition of your vehicle and research its trade-in value beforehand. You don't have to take less than your vehicle is worth, but the dealer will be hesitant to overpay for a vehicle in disrepair.
In addition to understanding the value of your vehicle, make sure you have your registration information available. The dealership needs the title to purchase the car from you, so prepare this paperwork before you head in to buy your vehicle. If you still have a lien on your car then the dealership will work with your lender to transfer the title.
Review your credit report
Taking time to review your credit report before applying for a loan can help you obtain your best loan terms. While reviewing your report, look for errors and take the time to fix them before applying for financing.
Auto loan preapproval
An auto loan preapproval is an essential tool for serious auto shoppers. Once you're in the dealership, you will only have the information available through the salesman. There are many reputable dealerships, and getting you a good deal helps them move their inventory and uphold their reputation. However, dealer relationships with lenders can be complicated—so having your preapproval in-hand before entering negotiations gives you a reference point to compare against the dealerships' offers.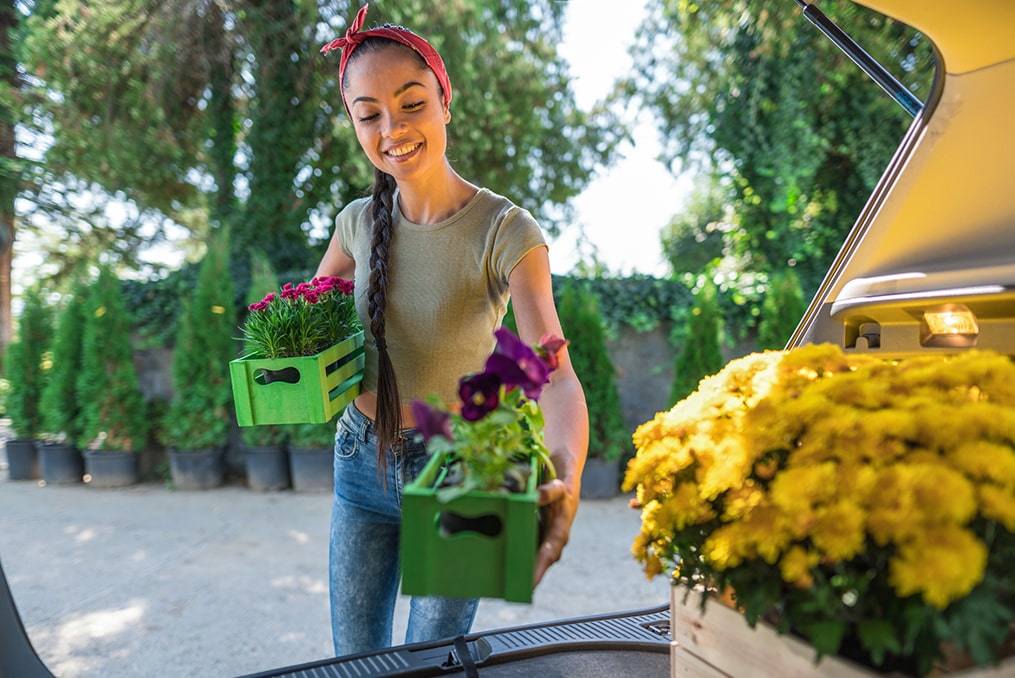 Car loans and your credit
Auto loans are one of the most common uses of credit. Not only does your credit impact what car loan you can get, but getting a car loan has a direct impact on your credit. Understanding the connection between loans and credit will give you an advantage when evaluating new financing offers.
What Credit Score Do You Need to Get a Car Loan?
First, your credit score and terms of the loan will impact the Annual Percentage Rate (APR) on your auto loan. Typically even those with poor credit can find a lender, but not all lenders use the same algorithm to review credit reports. Lenders can use whichever scoring method they choose. Some lenders weigh previous auto loan history more heavily than general creditworthiness. Others rely on all available information or use a blended algorithm. One helpful piece of car finance advice: know your credit history before you start shopping. Your score will vary widely depending on the lender's preferred algorithm, but the information on your credit report comes from your actions as a borrower. Ensure your credit history is accurate, complete, and in as good of standing as possible before seeking new financing.
Credit scores can range from 300 to 850. If your score is low, you may need to explain some of the reasons, such as why an account went to collection or what has changed about your finances since a derogatory mark occurred. Understanding the details of your situation is important as lenders often have some discretion on how to approach challenging credit history. Still, each follows their policies, and you may inquire about lenders' policies before submitting your application.
In June 2020, the average credit score needed for a used car loan was 657. The average credit score for a new-car loan was 721. Despite these averages, close to 30% of car loans in 2020 went to borrowers who had scores below 600, and 4.5% went to borrowers with scores below 500.
Even though a challenging credit situation isn't always a barrier to financing a car, it may lead to higher interest rates. To get the best offers on your next auto loan, take some time to improve your credit before submitting your application.
Best Car Finance Advice? Shop Around to Get the Best Auto Financing
When it comes to financing a car, many borrowers take the rate offered at the dealership—typically taking the loan that meets their monthly payment expectations. When you're ready to buy your next vehicle, take the time to shop around to get the best terms and low-interest rates. In the least, get your auto loan preapproval to use as a baseline in your negotiations. Once you have your auto loan preapproval you can search for your next vehicle at a local dealership with the confidence that you'll get the best deal.