Navigating the impacts of the COVID-19 pandemic has challenged us all. These impacts are likely to be with us for a long time, requiring us to continue preparing for other disasters even during the pandemic. It is difficult to think about, but the Pacific Northwest is home to many potential natural disasters, including wildfires, winter storms, flooding, and even a large earthquake or tsunami threat. In addition to natural threats, we've recently had to contend with stay-at-home orders due to the COVID-19 pandemic. When it comes to emergencies, it's best to prepare. We may not know when or how the next crisis will strike, but by preparing for an emergency you can reduce the fear, stress, uncertainty, and potentially even the loss that often accompanies many types of disasters.
To provide you and your loved ones the best opportunity for safety, you'll need a plan. Here's what you need to know to get started:
How to create an emergency preparedness plan
There are many considerations for an emergency preparedness plan. A good place to start is by signing up for local emergency alerts. Emergency alerts typically come as emails and text messages from your local health department, municipality and/or weather center. Receiving emergency alerts can ensure that you're informed of potential threats, and gives you as much time as possible to follow your plan. After this crucial first step, consider these next:
Create an emergency contact list
Understanding how you will keep communication streamlined in the event of an emergency will save you time. You will want to have an efficient way to contact everyone in your family. Consider setting up a group chat via text, WhatsApp, or whichever messaging option works best for your family. Once you've decided on a contact method, add the phone number or username of each member in your immediate household. In addition to direct contact info, work with each family member to determine 3-5 of their closest contacts. The extended contact list will be a backup plan if you're unable to reach a family member directly.
Once you have completed this emergency messaging tree for your household, you can add other friends or family members that you may need to contact in case of an emergency, as well as their closest contacts. In addition to family member contacts, be sure to include school, childcare and caregiver contact numbers so you can ensure that you're reaching all of your family members in case disaster hits when you're not at home. You may also designate a "leader" among your household who will lead the family communication efforts.
Determine a meeting place
Understanding where to go when disaster strikes helps save time and provides your family with a default destination if communication breaks down. Considering that the emergency need is unpredictable, you'll likely want to establish a few meeting places. One place can be a location immediately outside of the home if there's an in-home emergency such as a house fire. This location can be your home's mailbox, a neighbor's house, a nearby park or parking lot, etc. Your next meeting place should account for a larger, wide-scale disaster (i.e., flood, wildfire, etc.) that requires more extensive evacuation. A meeting place provides family members with a destination when meeting at home is impossible or otherwise unsafe. A shelter, church, library or a family friend's home located outside of your immediate neighborhood can work well in these situations. Beyond a neighborhood or community level evacuation, it may not be possible to connect with your family all in one place. During a large disaster, get yourself out of immediate danger, then find an emergency shelter near you.
Designate an out-of-town contact
If local cell service or other network connections are busy or communication is inconsistent, you may have trouble connecting with others in or near the evacuation zone. Appointing an out-of-town contact for you and other family members creates a point person for connecting family members. Just make sure you discuss relevant plan details and provide contact info with this person in advance.
Know the roads
Most often, your vehicle is going to be the safest and fastest means to evacuate. How well do you know your neighborhood and the surrounding areas? What happens if there are road closures or severe traffic? Understanding your local travel options and alternative routes can help you find the safest evacuation path to get to safety. You can take some time to get to know your area in advance of a disaster by taking different routes during your commute. Additionally, during a disaster, you may not be able to rely on your vehicle's GPS—make sure you have physical copies of local maps in case GPS becomes unavailable or is otherwise unreliable.
Create an emergency kit
Part of preparing for any disaster should include creating an emergency kit—or "go-bag"—that you can quickly grab on your way out the door. The purpose of your emergency kit is to cover essentials in case you have to evacuate quickly. Preparing your emergency kit in advance will buy you time until you can reach safety or additional resources. It's meant to help you survive anywhere from several hours to several days until help arrives. Any kit should include essential items, such as:
A print copy of your emergency plan and emergency contact lists
One gallon of water per person for three days
Non-perishable food
A flashlight and extra batteries
A first aid kit
A multi-purpose utility knife or basic toolset
Local paper map
Transistor radio
Emergency flares and/or a whistle
Sanitation products, such as disinfectant wipes, sanitizer with 60% alcohol or soap
Blankets
A spare mobile phone charger
Prescription medications and medical equipment
Matches or a lighter
Dust masks
Your emergency kit may look different depending on the number of people, the makeup of your family, as well as various other considerations. Also, it should consider any extra materials that you may need to protect yourself during the pandemic including masks and hand sanitizer. You can find a comprehensive list of emergency supplies at https://www.ready.gov/kit.
Planning for pets
If you have any pets in the home, you'll want to have something in the plan that considers their safety as well. You should have an additional checklist of supplies and steps to take for your pets, from extra food and water to documentation, medications, toys, leashes and carriers. The pet disaster preparedness kit from the Center for Disease Control or the Oregon Humane Society disaster preparedness plan for pets are great resources.
Preparing to stay-at-home or shelter-in-place
Your plan can also account for pending stay-at-home and shelter-in-place orders. By understanding your family's needs, you can either keep 2-3 weeks of supplies on hand or detail a plan for acquiring necessities before the order goes into effect. In this instance, your emergency kit should include a list of the supplies you have on hand, including expiration dates, or a list of what you'll need to survive for multiple days or weeks and a plan for purchasing these supplies should you be required to stay home.
Put your emergency preparedness plan in writing
Documenting your plan is essential. Putting your plan in writing gives you a reference point when disaster strikes—eliminating guesswork and saving time. In times of an emergency, anxiety and fear can cloud thinking. Following an action plan will help you avoid making panic-driven decisions in the moment. This plan will keep you on track since you have made many decisions in advance. The situation may still require some impromptu adjustments, but the plan will cover the predictable essentials. Get started with this emergency plan template from the Red Cross.
Practice Makes Perfect
After documenting your emergency preparedness plan and completing your emergency kit, take some time to practice your plan. Practicing can help you uncover any potential issues or gaps in your plan while ensuring the family can act instinctually during a crisis. If potential threats are seasonal or you otherwise have advance notice, take the time beforehand to review and practice your plan to keep it fresh in everyone's mind. Since your plan should allow you to act quickly, it doesn't take long to practice the most urgent scenarios—typically 5-20 minutes. We suggest timing the drill of your preparedness plan and then taking a few moments to assess where it ran smoothly, what issues occurred, and then amending your plan accordingly.
As you rehearse your plan, you can also evaluate ways to safeguard your property to withstand the disaster. These measures vary based on the type of threat you're facing. For example, preparing your house for a flood requires different action items than preparing your house for a wildfire. In addition to practicing your evacuation plan, you'll want to create a to-do list for preparing your house for the disasters that are most relevant to your home.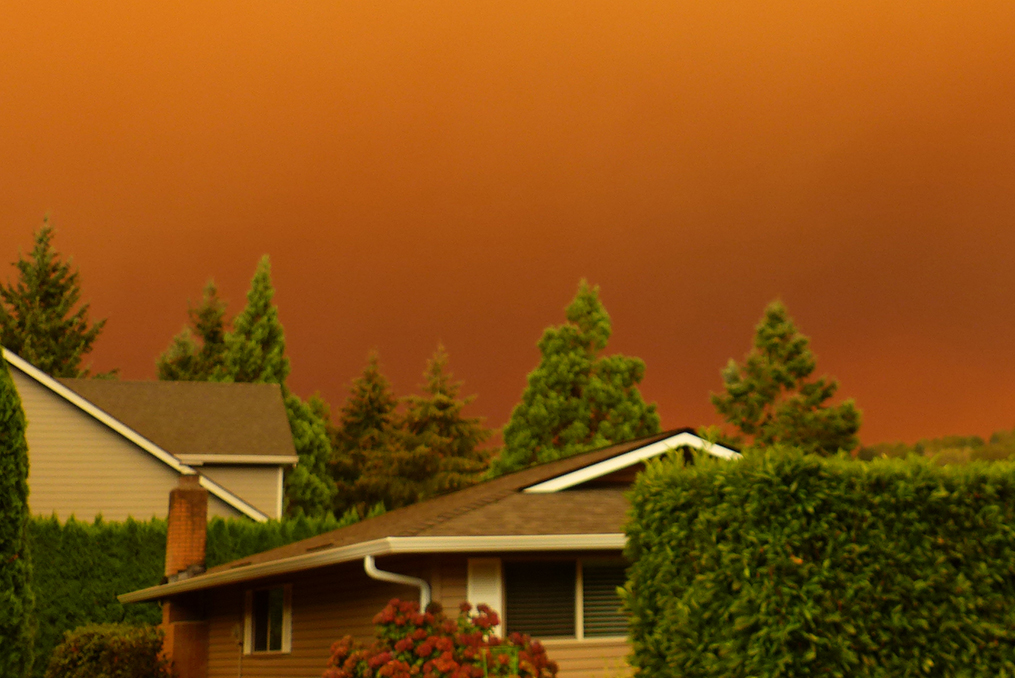 Additional considerations for disaster planning
The immediate safety of you and your family members is your main priority during an emergency. However, once you have put a plan in place, several other steps are worth considering as you prepare for a potential disaster.
CPR/First Aid Resources
Cardiopulmonary resuscitation (CPR) and basic first aid training can be critical to ensuring that those around you stay safe in an emergency. Check with your local community center, as many offer CPR classes throughout the year to empower citizens with these life-saving skills. The American Red Cross is another useful resource for CPR training.
Coping Resources
Preparing for a disaster is one thing. Knowing how to cope after the unthinkable happens is another. Experiencing a range of emotions is natural after surviving a disaster. For some, these emotions can be challenging to manage after experiencing the loss of loved ones, friends, pets, or property. These emotional difficulties are natural, and it's important to know that there are resources available to help. Mental Health America, the American Psychiatric Association and the Substance Abuse and Mental Health Services Administration (SAMHSA) all offer a various resources to help people recover when disaster strikes.
Insurance coverage and documentation
Protecting your home and property will be secondary to preserving life during an emergency. Your emergency preparedness plan will help you act quickly to preserve life and make it through the immediate impact of a difficult time. In addition to steps to preserving life, you will also want to consider the ongoing financial impact. In addition to supplies for your emergency kit, you will also want to prepare copies of important documents that can help you travel to safety, start an insurance claim, or work with FEMA or other local and federal government agencies. Important documents to have on hand include:
Birth certificates
Passports
Social security cards
Will or estate documents
ID/Driver's license
Insurance policies
Health insurance cards
Healthcare proxy/power of attorney
Car title
Tax returns
Pay stubs
Deed, mortgage, or lease
List of medications, known allergies, and active prescriptions
Household inventory with photos
How you insure your property—and your documentation of that property—can have a long-term impact on how quickly you can get back to normal after disaster strikes. In addition to creating an emergency checklist and preparing your property during emergencies, keep in mind that the disaster will pass—and when it does, you'll be able to return home. A proactive approach to documenting your finances and insuring your property can protect your assets from various types of damage and loss. The impacts of a disaster can be complicated. Simplify recovery by reviewing your insurance and making sure your assets are sufficiently covered.