A new year always represents a unique opportunity for growth. We think about what we accomplished in the year before, and what we would like to change in the coming year. New Year's resolutions can be challenging to choose and downright intimidating at times. Some people may fear failure or feel pressure to choose something too ambitious. Others seemingly succeed without a speed bump. What has your experience been? How have your resolutions fared over the years? What's keeping you from becoming financially fit in 2022?
While thoughts often turn to the gym, a new year can also be the perfect time to focus on getting finances in tip-top shape. Being financially fit can offer both freedom and stability. But where to start? First, ask yourself a couple of questions. Do I have a budget? Do I know my credit score? Have I ever had a meaningful discussion about my finances with a professional?
Wherever you are in your financial journey, here are some tips for getting financially fit in 2022:
What can I do to shape up my finances in 2022?
Review your credit.
About 4 in 10 Americans do not understand credit scores. You may know your score but have not taken the time to dig deeper. Following up regularly on your credit is crucial, primarily if the need for a loan or credit arises. You have free access to download your credit reports once per year from each of the three credit bureaus from https://www.annualcreditreport.com/. When reviewing your report, you'll want to ensure the report is accurate, all accounts are current, and only reports accounts you have authorized. An unauthorized account may be a sign of identity theft that could be damaging to your credit and your overall financial security. Checking your credit report annually can provide peace of mind that your financial history is accurate and uncompromised.
Take action: Download your free credit report and our free credit eBook—Navigating Credit Reports & Understanding Credit Scores. Once you have your recent credit report in hand, use our eBook to understand how to use, correct and interpret your credit reports.
Review your budget.
If you didn't have a budget last year, there's no time like the present to start. A budget helps you keep a close eye on your income, spending and saving so you're well-prepared for future expenses.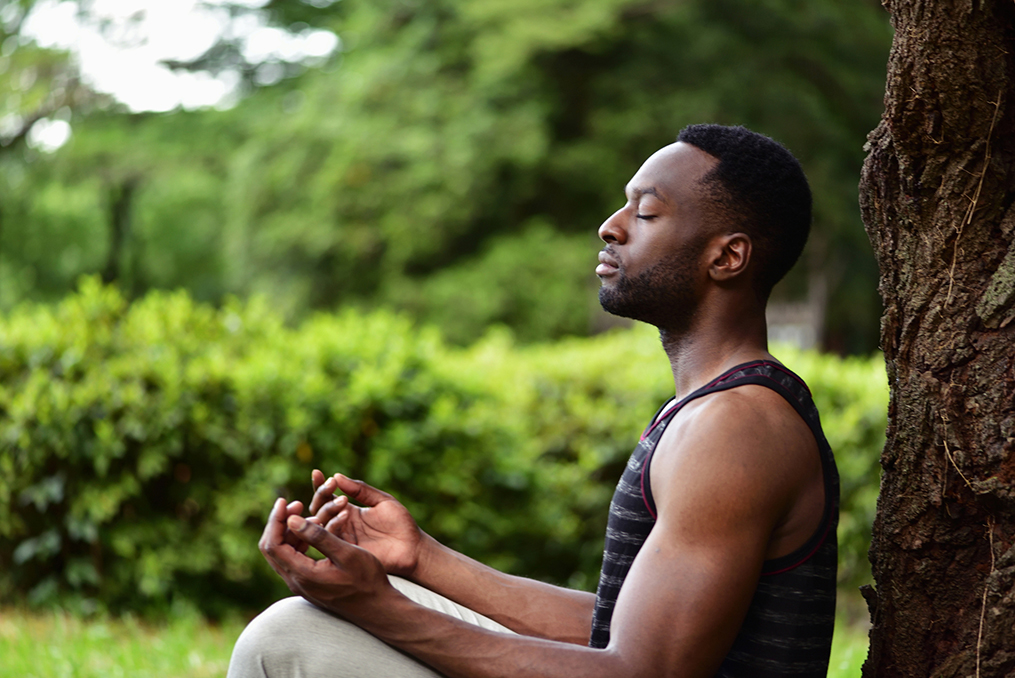 It's hard to improve if you don't know what your starting point is or how close you were to your goals. Before you update your budget for 2022, review how you did in 2020. Here are some things to keep in mind during your budget review:
Overspending
It's easy to spend more than you planned. If you find that you spent more than you anticipated in one or more areas of your budget, try to figure out what happened. While reflecting on your budget, you should also look for opportunities to cut back on your overall expenses.
"One piece of advice I could give anyone would be to print out a recent copy of your bank or credit card statement. Take a highlighter and look at each transaction. Ask yourself, 'Did I need to make this purchase?' This should be a quick yes or no answer. No 'maybes'. You'll be amazed to see how much you spend on little things every day. This will help create an awareness as to how much you are spending and of where your money is going each month."
–Coleman Webb, Associate Financial Advisor, Raymond James Financial Services, Inc., OnPoint Investment Services
Underspending
On the other hand, you may find that you didn't spend as much as you thought you would in another area of your budget. Though this is a more positive discovery than overspending, it's equally important to discover what contributed to the miscalculation. Slimming down your spending goals in one area could increase overall flexibility in your budget. It's also possible that the underspending was an outlier—a canceled trip or less car maintenance than expected. If you reallocate leftover funds in this situation, you may be setting yourself up to overspend in the year to come. Looking closely at these expenses can help you determine your approach.
Unexpected expenses
Some expenses are difficult to anticipate. As you identify expenses, add them to your budget. Whether it was a surprise doctor's visit or an annual car registration fee that you forgot to include, be sure you plan for these expenses in the future. Having an emergency savings account will help you cover unpredictable costs. Even if the emergencies vary, you may find that there's a typical amount of unexpected expenses that crop up year after year. Estimating this amount can help inform you about how much to stow away in your emergency savings account from one year to the next.
Income miscalculations
Expenses are only half of your budget calculation. You also need to have an accurate account of your income in order to have a well-structured budget. If you miscalculated your income—whether you received a raise or you brought in supplementary income from a second job—update your budget to reflect it.
Keep in mind, if you made more money than you expected, it doesn't mean you have to spend more money. If you feel comfortable with your budget, direct that raise straight into a savings account where it can grow into a nice nest egg for the future.
Your key goal is to be aware of how much money is coming in and going out, as well as what is leftover, or any potential shortfalls. It is always smart to maintain a healthy financial balance and to try not to live at or above your means. To assess your needs, make changes, or create your budget, start by writing down your income and your obligations for a month's time and find out how much is left over. If there's a shortfall, look for areas to make up the difference. By doing so, you'll be able to judge the budgeting changes you need to make.
Regardless of income, many of us find ourselves living at or beyond our means. If you're living beyond your means, your debt will continue to rise, possibly until it's unmanageable. If you're spending everything that you make, you may be missing an opportunity to build up your emergency fund, pay off debt, or add to your retirement savings. Here are some strategies for quitting the paycheck-to-paycheck life.
Take action: Start using OnPoint's Personal Finance Manager—a free tool available within Digital Banking that allows you to see all your finances in one place. You can categorize transactions, utilize budgeting tools, and establish goals. The easy visual of monthly cash flow in a handy pie chart will quickly help you realize where your money is going and where you can save. Prefer a tried-and-true spreadsheet? This comprehensive budget worksheet download is a great free option to get you started.
Start saving, or save more.
Make 2022 the year you get a solid savings plan in place and consider finding someone who can hold you accountable to it—ask a trusted friend to act as your accountability buddy. Your plan should include the following: making sure you are saving for retirement in 2022, seeing if you can increase your savings by 1% (or more!) this year, and having an emergency savings plan—six months of living expenses saved is a great goal—use our calculator to see how different savings can get you toward your emergency savings goal:
If you're saving for a long-term goal or large purchase, it's important to keep track of your progress. This is easier when you have a dedicated savings account. If you only have one catch-all savings account (or don't have a savings account at all), resolve to organize your savings with multiple accounts this year. Not only will this give you a clear idea of how close you are to your objectives, but it'll also create a buffer to prevent overspending on one purchase only to lose ground on another goal.
Take action: Set up an automatic savings plan. You may get a paycheck every 1-2 weeks or twice a month. Why not use that routine to your advantage? Set aside $25 per paycheck to be automatically deposited into your savings account. Better yet, make it 10%. You'll be surprised at how quickly it adds up. If that seems daunting, start smaller and set up a plan to increase later on. Already have a savings account? Consider helping your kids get started.
Review your personal cybersecurity.
Take steps to protect your accounts—check your account balances frequently using mobile and online banking. Protecting your personal information online starts with several simple steps:
Set strong passwords and unique passwords for each site you visit and don't share your passwords with anyone. This includes using a password to lock your computer or mobile device when it's not in use.
Keep your operating system, browser, and other critical software optimized by installing updates—this applies to all of your devices (computer, tablet, and smartphone).
Use security software such as antivirus software, anti-spyware, and a firewall, and update this security software often.
Limit the amount of personal information you post online to social media sites and use privacy settings to avoid sharing information widely.
Be wary of open Wi-Fi and avoid performing any kind of Online Banking or Mobile Banking transaction over this type of open connection. Also, be sure to secure your Wi-Fi network at home with a strong password.
Don't open files, click on links or download programs sent to you by strangers as they could be phishing attempts.
Take action: The current volume and complexity of today's cybersecurity threats can be daunting. For actionable advice to help protect your identity and finances, download our cybersecurity eBook—The OnPoint Guide to Personal Cybersecurity.
Review your debt.
If you have decided to chip away at debt or have a goal of becoming debt-free, start small. Let's face it, paying off all of your debt in one year is likely unrealistic, and if you don't account for at least a minimal level of fun, you're likely to quit. What's important is establishing a debt payoff plan that you can keep. A manageable debt payoff strategy will allow you to make progress towards your goal—consistency is the key to reducing your interest and overall principle. Two common methods for paying off debt are the snowball and avalanche methods. Whichever you choose, in most cases, paying off debt means making more than the minimum payments. The amount you'll save in interest will add up over the life of the loan or the credit card payments. The key to successful money management is to be specific and realistic. Don't just make goals in 2022, set up a manageable plan to achieve them!
Take action: Sign up for Bill Pay. Between the water bill, cable, electric, and car insurance, sometimes keeping track of bills can be difficult. Try OnPoint's Bill Payment service and you'll be on track for managing your finances. Bill payment allows you to see all of your expenses conveniently in one location. Save on checks and postage by paying online, and avoid late payments by scheduling reoccurring bill payments. Don't forget to set your revolving debt payments above the minimum and start chipping away at your debt.
Review your long-term financial plans.
Identify your long-term and immediate goals, including the costs associated with them. For example, if you want to buy a house later this year, how much will you need for the down payment? How much can you save each month toward your goal?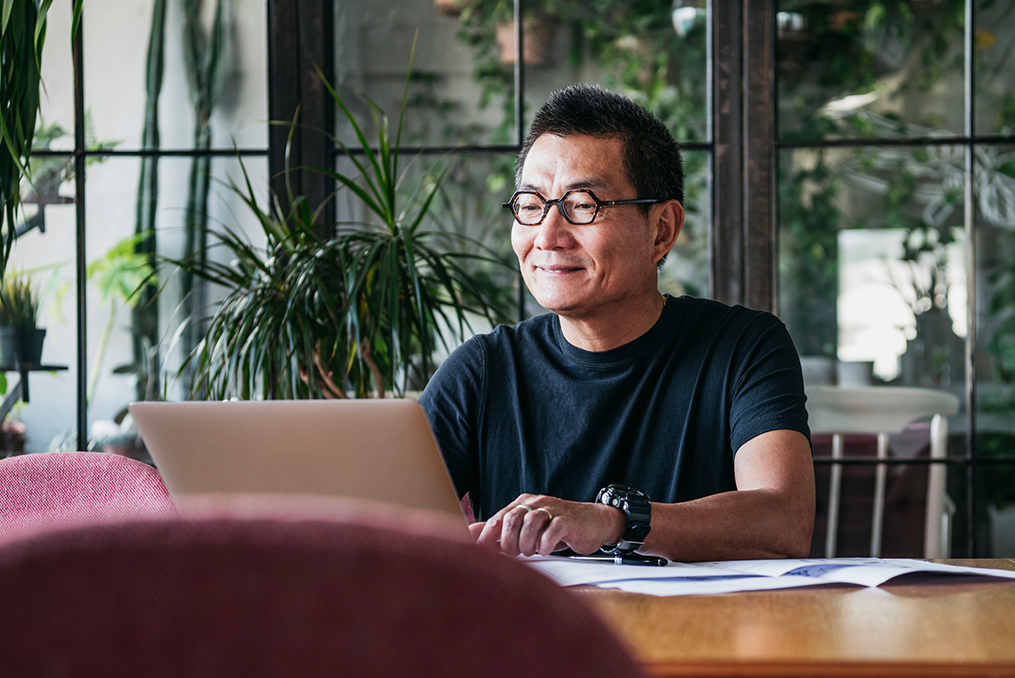 The new year means you're one year closer to retirement. As this life stage approaches, make sure you're financially prepared. Here are some signs your retirement savings could use some work this year:
You don't have a retirement account.
If you have access to an employer-sponsored account like a 401(k), take advantage of this. If you don't, look into alternative options like an IRA.
You don't know how much you should have saved by now.
Start thinking about retirement savings goals by using OnPoint's retirement planning calculator.
You're below your retirement savings goals.
It may be time to revise your budget to support your savings goals or schedule an appointment with a Financial Advisor to help get you on track.
Additionally, it's essential to review your account beneficiaries for retirement, life insurance, etc. and make updates as needed. If you are responsible or will be responsible for helping manage the affairs of an elderly family member or loved one, check in with them, ask questions and make a plan to help take care of their affairs. If you're investing, it might be a good time to review your portfolio to ensure that it's tracking against your goals. It's important to check in on your investment strategy when you experience changes in your life. If you are close to retirement, you may want to review your current retirement plan and Social Security benefits.
Take action: If you have investment accounts, it's critical to understand what's happening with your accounts and investments with a complimentary consultation from a local Financial Advisor. A Financial Advisor can help review your portfolio performance and analyze your asset allocation to make sure it's still in line with your life goals. It may be time to make a change—or not. In either case, an annual conversation with your Financial Advisor can give you a good look into your investments.
Not sure where to start with investments? Here are some common personal finance rules and what they mean. If 2022 feels like a good year to get started, check out our blog post to see if you're ready to invest.
How can OnPoint help?
Whether you prefer to take charge of your finances online, or with the support of our neighborhood branch teams, OnPoint has an option for you. In addition to personal, one-on-one relationships with your local Branch Manager and access to Mortgage Loan Officers and Financial Advisors, OnPoint offers a full suite of financial tools and resources like investment workshops, home buyer's seminars, online tools, financial education, and financial coaching. Let us know more about your financial goals and we can help you get there.
Prefer to focus on growing your financial knowledge? If you're ready to get financially fit in 2022, our comprehensive financial education resource provides free access to articles, courses, financial tools, online calculators and links to additional resources. We wish you well with your financial goals, in this year, and for many more to come.