The OnPoint Spotlight is an ongoing blog series that highlights our employees, celebrating the drive and personality of individuals on our team. It's one way we show our appreciation for their hard work and achievements while helping our community get to know the people who make things happen here at OnPoint.
This week's employee spotlight is on Leia Daranouvong, Teller Operations Supervisor at the Andresen Branch and the Burton Branch. Leia joined the OnPoint team in December 2013 as a Teller at the Andresen Branch. She enjoys participating in volunteer opportunities within our community and is part of our Brand Ambassador program. She is grateful to come to work every day with a supportive group of people, while creating deeper and more meaningful connections with people.
Here's what Leia had to share about her life and time at OnPoint.
I grew up in Tacoma, WA, and moved to Atlanta, GA, in my early 20s. I stayed there for 10 years, then decided to return to my beautiful home state of Washington. While out of the office, I enjoy spending time outdoors, live music, and decorating my new home that I purchased in Vancouver a couple of years ago. One of the best parts of living in the Pacific Northwest is getting to experience all four seasons without too much extreme weather.
What were you doing before joining OnPoint or taking on your current role?
Before my career with OnPoint, I worked part-time at LA Fitness and US Bank for a few years. I've always enjoyed working in the financial industry and have held various positions at other institutions. However, OnPoint has been my favorite by far, and I am excited to expand my career within the OnPoint family.
What is your favorite season?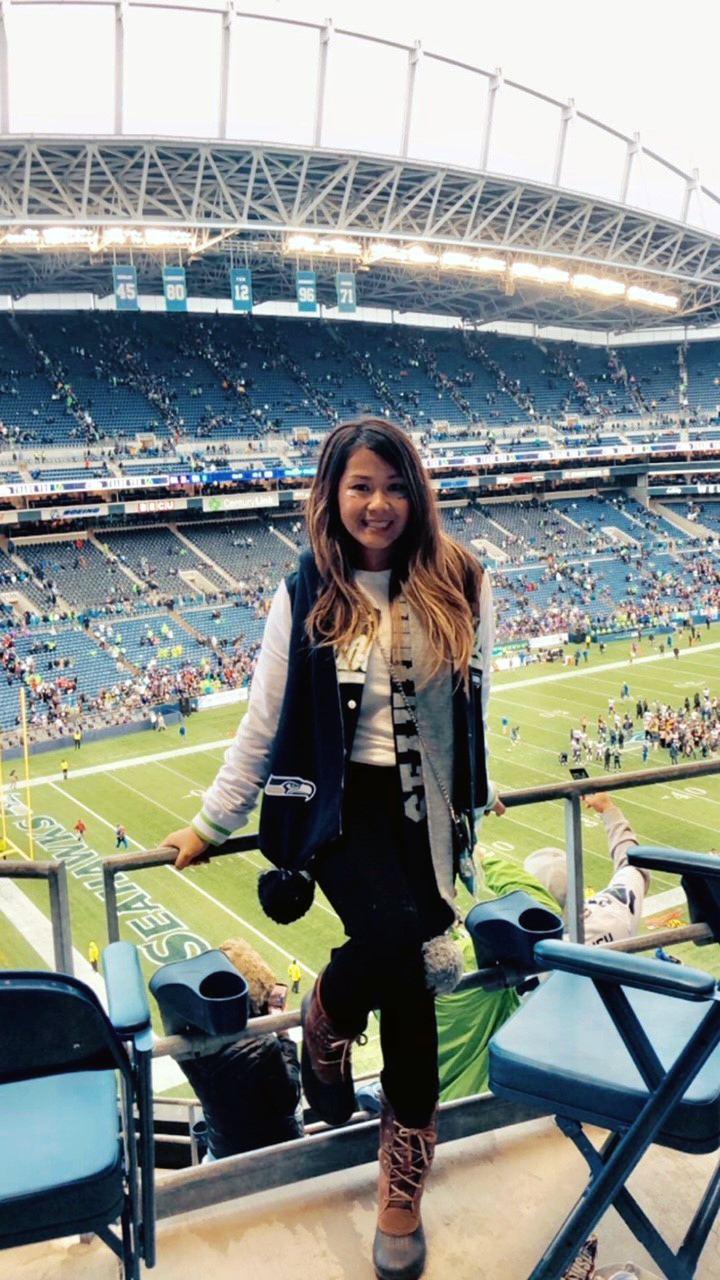 That's a hard choice because each season is beautiful in its own way. However, my favorite time of the year is Christmas. Embracing the Christmas spirit makes me feel all kinds of nostalgic. From the smell of fresh pine, to the taste of peppermint everything, and to BEST of all, Seahawks football! #GoHawks
What are three things still left on your bucket list?
Visit my native country of Laos in 2023
Traveling abroad (new country every other year)
Take up DJ-ing for beginners
What was your favorite TV show growing up?
It's a toss-up between Full House and Growing Pains.
What is your favorite travel spot?
Hawaii has to top the list. In Honolulu, you get the best of both worlds with the island's natural beauty, yet you're still close to the city! Also, my cousin lives just a few minutes from Waikiki, so I usually visit for my birthday every year. I'd love to visit the other islands since I've only been to Maui and Oahu a handful of times.
What do you enjoy most about working at OnPoint?
It feels like HOME. The connections we make daily between our colleagues, members and community are beyond compare.
Are you interested in joining our team? Learn more about a career with OnPoint.