Our Education Roots Sprout Success: Part 2
The first day of Rachel Maness's freshman year at Gonzaga University was not exactly what she had envisioned. During her time at Sam Barlow High School, Rachel was a leader in academics, sports and extra-curricular activities. We were proud to recognize her achievements on and off the field last year with the OnPoint Community Credit Union Scholars Program $5,000 scholarship through our partnership with the Oregon School Activities Association (OSAA).
Attending college with this added financial support is the result of her years of hard work and dedication. With only a few months remaining in her senior year, she already envisioned herself attending lectures alongside fellow nursing students, playing club soccer, attending sporting events, and studying in quiet corners on the Spokane campus with her fellow Bulldogs—an initial taste of independence and adulthood.
Attending college during a pandemic
However, as Rachel's senior year was coming to a close in March 2020, the COVID-19 pandemic began. Like everything else in the world, the images she had of college life become filled with unknowns. She graduated high school virtually in June 2020 and then spent the summer anxiously awaiting her move to the Spokane campus. She explained, "I was nervous because I know how pivotal freshman year is to getting involved and meeting new people, and for a time, I didn't know if we were going to be allowed on campus."
Fortunately for Rachel, Gonzaga announced they would allow students to come back to campus for remote learning.
"Although I have spent most of the year in virtual classrooms, just being on campus has made all the difference," said Rachel. "I still feel like I have been able to step out of my comfort zone, meet lifelong friends, and learn new concepts that are broadening my perspective and preparing me for my future career as a neonatal nurse practitioner or a midwife."
Education has played a significant role in Rachel's life, providing her with opportunities to grow, get involved in her community, play sports, and meet individuals from all walks of life.
"Without an education, I would not be who I am today," continued Rachel. "It is crucial that all kids have access to quality education. No matter one's home life or background, providing someone with a quality education allows people to develop and find or pursue what they are passionate about and grows key skills that will benefit them in life."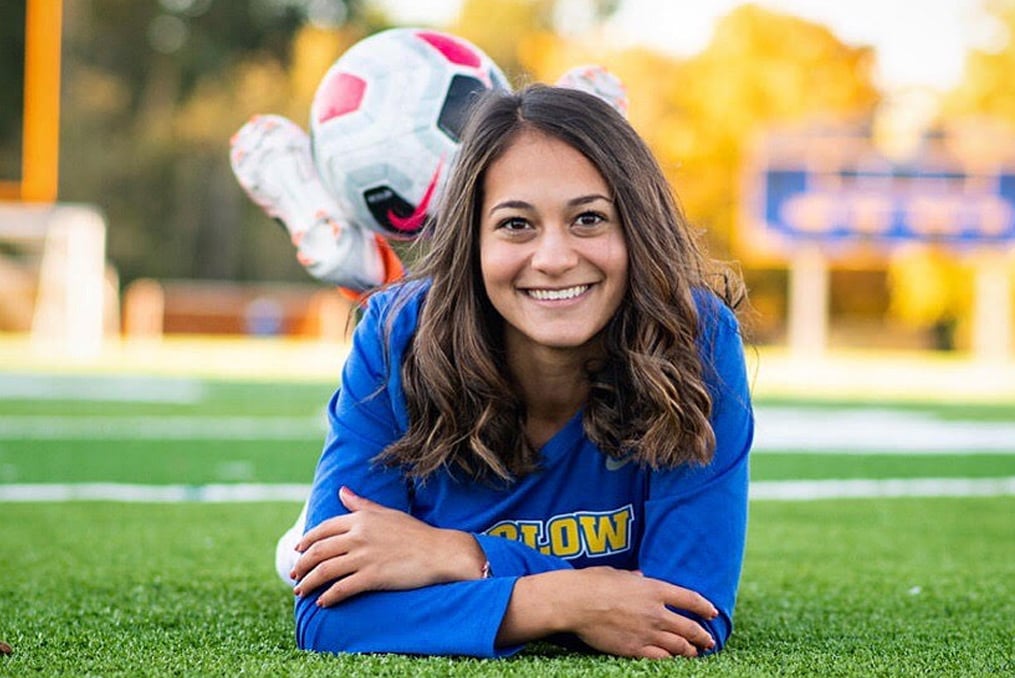 OnPoint Community Credit Union Scholar Program
We couldn't agree more. Students like Rachel inspire us and fuel our 89-year commitment to investing in quality education for our students and the organizations who fight for them. Part of our investment is our partnership with the OSAA, which rewards outstanding scholar-athletes like Rachel with scholarships.
The 2021 OnPoint Community Credit Union Scholar Program's application period is April 1 through April 30, 2021. Learn more about the Scholars Program and apply before the deadline.
Our support for education is at the core of who we are and goes beyond student scholarships. In part three of this education blog series, we'll look at education programs we support that empower students of color, including In4All, De La Salle North Catholic High School and the Black United Fund of Oregon.