Our Educational Roots Sprout Success: Part 1
Our roots run deep in the education community. They started as seeds planted in 1932 by 16 schoolteachers who had come together to create a safe place to save their money. They called their organization, at the time, the Portland Teachers Credit Union.
Along the way, these roots have only grown stronger. They have sprouted success thanks to transformational leaders in education like Leodis V. McDaniel, a former Portland Teachers Credit Union board member, civil rights leader, and now, James Madison High School's new namesake. Leodis was the principal of the Northeast Portland high school during desegregation in the 1970s and 1980s and was one of the only Black principals in Oregon at the time.
Honoring our educational roots
Now as OnPoint Community Credit Union, we continue to honor Leodis's work and that of many other leaders throughout our 89-year history who have worked to improve access to quality education for everyone.
Teaching (and learning) has undergone a magnitude of change since the pandemic began. Through it all, our support for students and teachers has not wavered. We are working to ensure they are supported by strengthening and expanding relationships with local education-focused non-profits and through the OnPoint Prize for Excellence in Education.
As 2021 continues, we are taking a closer look at how we have grown our roots in education through these difficult times and how we continue to make a difference one student, one teacher, and one class at a time. In a five-part series entitled "Our Education Roots Sprout Success," we will share the stories of OnPoint's support for education:
Part 1—OnPoint's educational roots and key ways we support education
We didn't accomplish this critical work alone. We are proud to partner with many incredible organizations across the region to advance our shared missions of quality education for all. In addition to the relationships and organizations we will explore in the remainder of the series, below are additional ways we support the education community:
OMSI Educators Access Program. Through a new partnership and a $30,000 donation to the Oregon Museum of Science and Industry (OMSI), our donation helps provide local students and their teachers with robust access to the museum's Science Technology Engineering Art and Math (STEAM) resources. Greater access to STEAM resources will help plant the seeds for a future where our community is prepared to meet the scientific challenges ahead, from pandemics to climate change. Learn more about how you can help support this and other educational programs from OMSI.
Schoolhouse Supplies. We began our partnership with Schoolhouse Supplies in 2007 to help students access the tools they need to succeed – whether they're learning in a classroom or virtually. This past year, as many families struggled financially, we donated $65,000 to Schoolhouse Supplies supporting its at-home learning kit program, annual KGW School Supply Drive and annual Celebrity Spelling Bee event in 2020. Learn how you can help support Schoolhouse Supplies.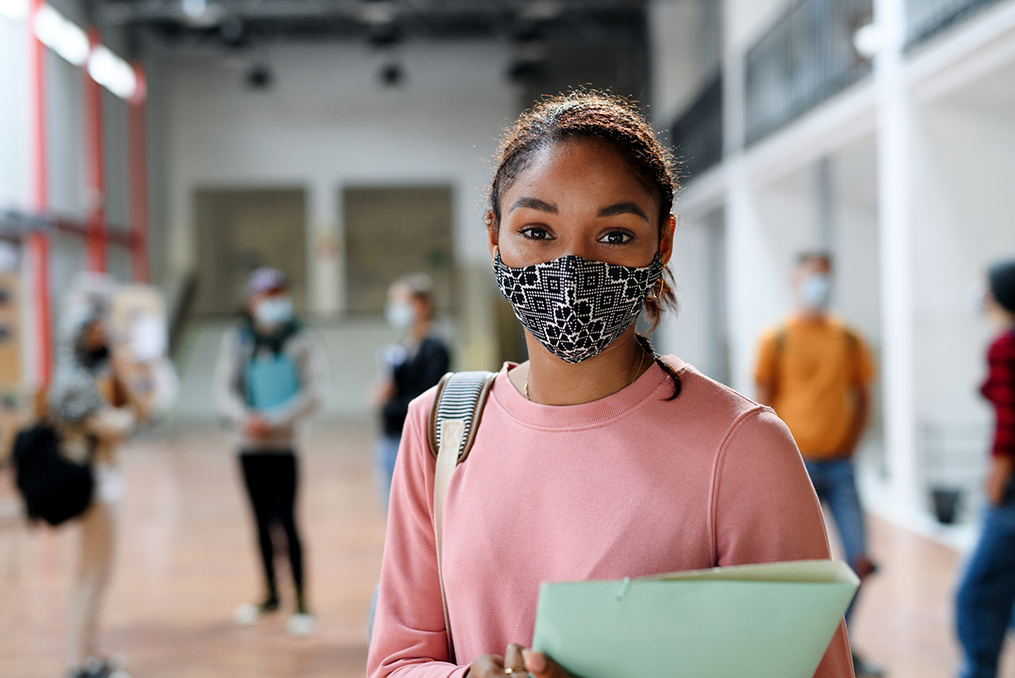 Financial Beginnings and Junior Achievement. To increase financial literacy for youth and adults in our community, we have partnered with Financial Beginnings Oregon since 2008 and Junior Achievement of Oregon & SW Washington since 2019. In addition to making charitable donations, our employees have volunteered hundreds of paid volunteer hours annually to teach personal finance management in our community.
Historically, we have engaged in face-to-face workshops and seminars. Though the pandemic briefly halted our in-person programming, we made 2020 the year of resilience and adaptation and are now virtually engaging students and the community on personal finance education. To support Financial Beginnings and Junior Achievement of Oregon & SW Washington, we donated $100,000 in 2020.
Randall Children's Hospital Literary Programs. To support early literacy skills in children, in 2018, we began donating $5,000 annually to Randall Children's Hospital's Babies With Books. In 2021, we are proud to increase our annual donation to $10,000 in support of the new Randall Reads program. Inspired by Babies With Books' success, Randall Reads is the hospital-wide literacy program that provides a book to every child receiving care at Randall Children's Hospital or a Randall campus clinic. Learn more about Randall Children's Hospital and how you can support the organization provide healthcare services to children in need.
The Oregon Humane Society's Humane Education Program. The Oregon Humane Society (OHS) is the largest animal shelter in the Northwest, adopting more animals out of its Portland shelter than any other single-facility shelter on the West Coast. OHS also provides educational opportunities and programs that reach over 14,000 youth and adult students every year. To further our shared goal of expanding educational opportunities in our community, we have donated $20,000 to OHS's education program since 2019.
OHS is also the recipient of our current Refer a Friend campaign. Through April 30, 2021, members can invite friends, family members, and business associates to become new OnPoint members. We will give both the current and new members $50 and make a $50 donation to OHS* for each person who joins. Learn more about our Refer a Friend campaign and how to invite your friends to participate.
OHS has adapted its programs to continue fulfilling its animal welfare and education mission in the face of the pandemic. If you would like to join us in supporting the OHS during these difficult times, consider donating to OHS.
Continuing commitment to education
Each year, our commitment to building communities through access to quality education only gets stronger. Learn more about our longstanding commitment to students and schools across Oregon and Southwest Washington, and we invite you to enjoy the stories of our partnerships and the people we are serving in our five-part series "Our Education Roots Sprout Success."